Fields such as professional sports, manufacturing and business can have a perception that they're "just for the boys," and that women may find more obstacles than opportunities within these industries both in the past as well as today.
But the speakers planned for the Inforum West Michigan Capstone dinner have a different story to tell. They are leaders in athletics and corporate culture, giving women everywhere inspiration across the board, according to event organizers.
The Capstone dinner serves as an annual celebration, and Inforum West Michigan has put together three dynamic speakers at the event. They include: Keri Becker, Grand Valley State University's Athletic Director, Christina Keller, CEO of Cascade Engineering, and Sarah Thomas, the first female official in the National Football League.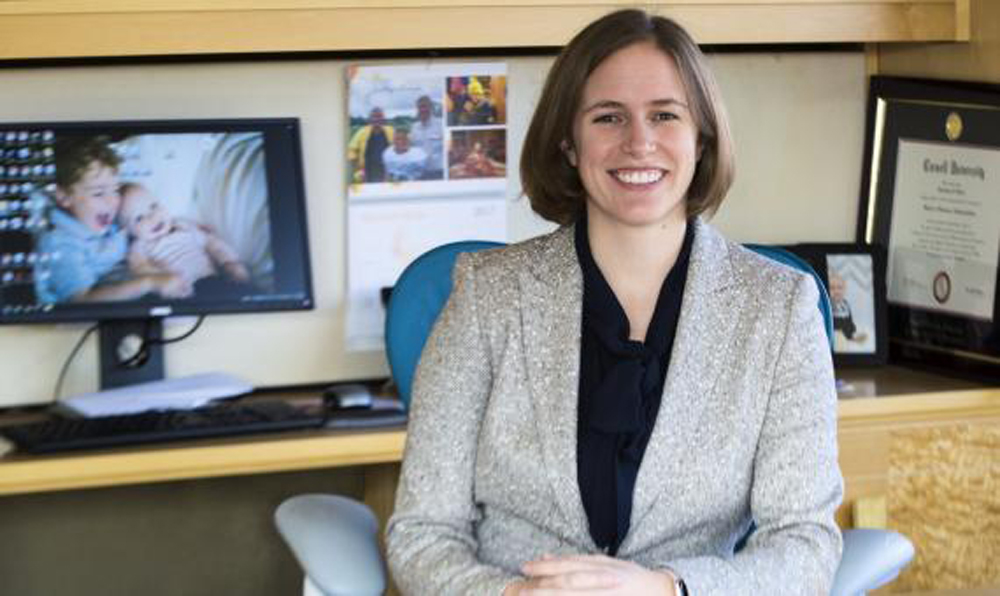 The Inforum West Michigan's Capstone dinner will take place Tuesday, November 5, 2019, from 5:30 p.m. to 7:30 p.m. at the JW Marriott Grand Rapids. The event serves as culmination of another year of programming that has helped women to find their inner drive, work hard, prepare, and shift mindsets to break barriers, said Terry Barclay, Inforum president and CEO.
Engineering engine
Keller said she will talk about her role at Cascade, a West Michigan manufacturing powerhouse. She started as an intern at the company, not sure that manufacturing was for her. That is an issue that Cascade and other manufacturers are still working on and creating opportunities for young people so they can experience the truth behind the common myths, Keller said.
Keller became the President and CEO in 2018 after overseeing five business units and serving as president of CK Technologies, the largest of the company's business units. She also is proud of the company's work as a B Corp and supporter of the Triple Bottom Line of People, Planet and Profit.
"Manufacturing has a lot of hurtles to overcome with the next generation. Millennials not as attracted to manufacturing – in fact, it ranks dead last in Gallup polls. Then they get exposure to it and you can see their minds open," Keller said. "We make beautiful office furniture with Herman Miller. We make trash containers. We make bins and pallets for logistics."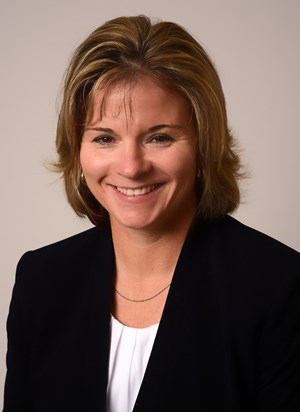 Amazing athletics
Becker, who became GVSU's athletic director in 2016, was the head softball coach for the university from 1996 to 2011, leading her team to the Division II College World Series in 1998, 1999 and 2008 and won three conference championships.
She feels women need support to not only play professional sports, but they also need encouragement to be invested in their health, wellness and sports throughout their lives. Becker said she will talk about her mentors, men and women, as well as the young female athletes who inspired her progress through the ranks into sports leadership.
"I just love what I do every single day," Becker said. "That's why I try to always think about what's next – how I can make sure to pave the way for the people behind me. I don't want to take for granted all of the battles that needed to be fought for me to be able to sit in the seat I'm sitting in now."
Capstone celebration
Inforum, with offices in Grand Rapids and Detroit, was founded in 1962 as the Women's Economic Club. It works to change the landscape of women's leadership in Michigan by serving as a catalyst that removes barriers and increases opportunities for women. Through engaging programming, leadership development and networking opportunities, Inforum creates a platform that helps women learn, lead, and make a difference in the community.
"Having the opportunity to have Sarah Thomas speak at our Capstone dinner is such a tremendous honor," Barclay said. "Her journey to become the first female NFL official in a male-dominated field puts a spotlight on the need for more women in underrepresented positions while expanding the national dialogue around gender equality."
Thomas, who officiated her first NFL game on September 13, 2015, between the Kansas City Chiefs and Houston Texans, changed the male-dominated sport. This was not the first time Thomas broke gender barriers in the sport: she was also the first female official to work a major college football game, officiate a bowl game, and officiate in a Big Ten stadium. Thomas' accomplishments are now sealed in sports history in the NFL Hall of Fame where her hat, whistle, and flag are on display.