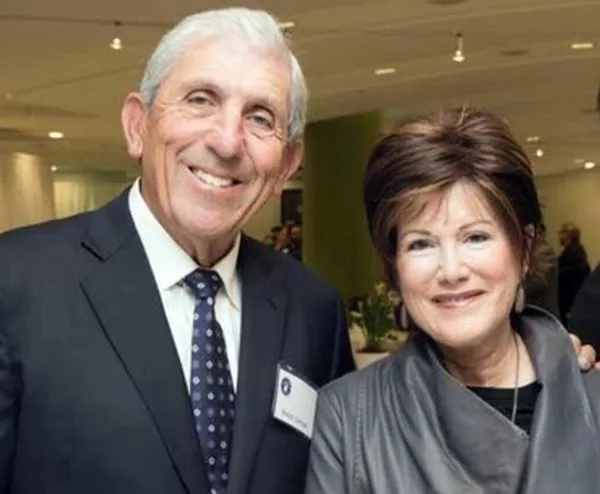 Burton Farbman, who founded the Farbman Group in 1976 and then watched it grow into an important brokerages and real estate firms in Michigan, died Saturday, July 1. He was 80.
According to a biography provided by Farbman Group, Burton Farbman, a Franklin resident whose father passed away when he was 11, was "self-taught in commercial real estate" and entered the industry with no money.
Now, the company he founded features more than 200 staffers and manages more than 30 million square feet of real estate.
Farbman was involved in projects ranging from Comerica Park and Ford Field to an expansion of Detroit Metropolitan Airport. He was also involved in the restoring of the Old Wayne County Building downtown.
Other his other projects: Buildings for the Social Security Administration in Royal Oak, the U.S. Drug Enforcement Agency in Detroit, and satellite facilities for the Detroit Medical Center and YMCA building downtown, among others.
The Farbman Group developed the third Riverfront Towers apartment high-rise on the Detroit River. According to the biography, Farbman promoted that project by having former Detroit Tiger Cecil Fielder – who is sixth in team history in home runs — hit baseballs off its roof.
Charitable efforts included being a longtime Detroit Zoological Society commissioner and the first Jewish chairperson of the Southeast Michigan brand of the YMCA. He was also a past president of The Detroit Club and the Franklin Hills Country Club. He also served on the boards of the Detroit Economic Growth Corp., Thorn Apple Valley, the Economic Club of Detroit and the Detroit Legal News, according to the bio.
Farbman is survived by his wife of 56 years, Suzy Farbman; sons David (Nadine) and Andrew (Amy) Farbman; grandchildren Hunter, River, Fischer, Beau, Alexis, Camryn, and Lindsay Farbman; sister Anita Marcus; and his special cousin, Judy Koplov and many niece and nephews. the late Lenore Shapiro.
Farbman will be interred at Clover Hill Park Cemetery in Birmingham. Donations can be made to the Jewish Federation of Metropolitan Detroit in Bloomfield Hills; the Detroit Zoological Society in Royal Oak; the Special Olympics in Milford; or Beyond Basics Literacy For Everyone in Southfield.