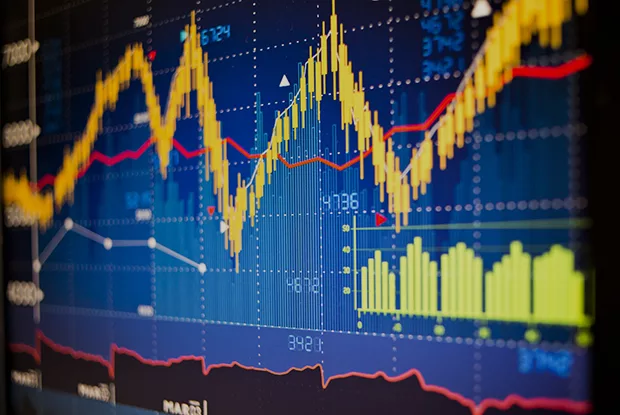 It feels like the amount of uncertainty surrounding the U.S. economic outlook has increased in recent weeks. While we have not downgraded our outlook, we are reflecting increased uncertainty in our October forecast.
In our October forecast, we have dialed down our gross domestic product estimate for 2022 and dialed up our inflation estimate. In September, we posted 5.4 percent real GDP for 2022 over 2021. Now, we are stepping that down to a still-strong 4.5 percent. While we are still bullish for near term growth prospects, we also want to reflect recent developments. It appears likely that Congress will pass a spending bill that is smaller than the original $3.5 trillion ask.
Also, there is valid concern that global supply chain strain may last longer than expected, stretching well into 2022. China's economy and financial markets are showing signs of strain and this is being felt in the rest of Asia and will weigh on global demand.
In September, we posted a 3.6 percent increase in the Consumer Price Index for 2022. Recent surges in petroleum and natural gas prices are reflected in our October estimate of 4.5 percent growth in the CPI for 2022. While some components of inflation may indeed revert from recent hot levels, we believe that other components are sticky. The sticky components include rents, wages and many supplier contracts.
A key positive for the U.S. economy is the waning of the COVID-D surge in most states. The 7-day moving average of new COVID cases peaked in late August according to the CDC. Through early October, there has been a steady downward trajectory in total cases. We expect to see improved business and consumer confidence and stronger hiring in consumer-facing businesses as the caseload wanes.
We also look for support from inventory restocking in 2022. Inventories have been a drag on U.S. GDP for six out of the last eight quarters through 2021Q2. We expect de-stocking to decelerate through early 2022 and then flip to re-stocking. Along with inventory re-stocking, sales of supply-constrained goods and services will increase. This includes retail and fleet sales of autos, which will show up in improved business investment and consumer spending.
It looks like the Federal Reserve is backing away from its view that recent inflation is transitory. In his testimony to the House Committee on Financial Services on September 30, Fed Chair Jay Powell said that "inflation is elevated and will likely remain so in the coming months before moderating." He did not use the word "transitory" in his prepared remarks.
Many other central banks throughout the world have already begun to tighten monetary policy because of the threat of inflation. The Bank of England's new chief economist said in his first public comments, "the balance of risk is currently shifting towards greater concern about the inflation outlook."
Along with what may prove to be a pivot with respect to inflation, Federal Reserve monetary policy feels more uncertain due to actual and potential leadership changes. We will soon have new regional presidents at the Dallas and Boston Federal Reserve banks. Randall Quarles' term as Federal Reserve Vice Chair for Supervision ends this month. Jay Powell's term as chair of the Federal Open Market Committee ends in February 2022. The potential for new leadership at the Fed implies less certainty about the consequences of the Fed's interest rate Dot Plot from September.
Dr. Robert Dye is senior vice president and chief economist at Comerica. Daniel Sanabria is a senior economist for Comerica.