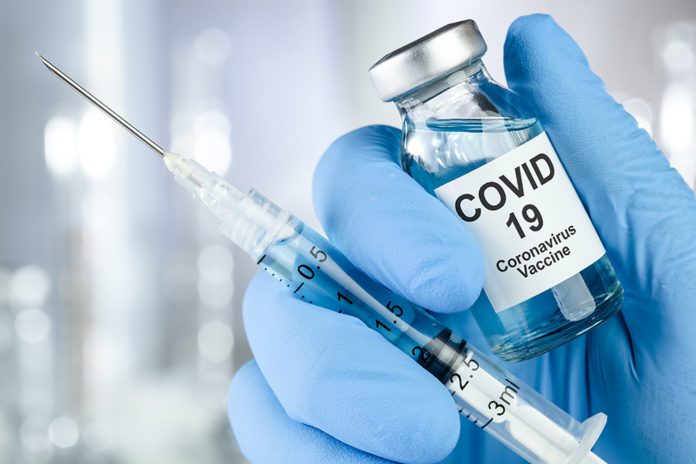 Ever since President Joe Biden announced last month businesses with more than 100 employees would have to require workers to either get fully vaccinated against COVID-19 or provide negative test results, owners of those businesses have been waiting for the specifics of the directive.
They may not have to wait much longer.
The Occupational Safety and Health Administration, charged with developing the policy, this week submitted the initial text of an emergency vaccine rule to the Office of Management and Budget for review, according to multiple reports.
OSHA sent the rule to the White House Office of Information and Regulatory Affairs on Tuesday. OMB will review it, a process that could take months, but Bloomberg News is reporting Biden has asked for an expedited process for the policy. The order will take effect once the OMB publishes it.
"The Occupational Safety and Health Administration has been working expeditiously to develop an emergency temporary standard that covers employers with 100 or more employees to ensure their workers are fully vaccinated or undergo weekly testing to protect employees from the spread of coronavirus in the workplace," a Department of Labor spokesperson said in a statement, according to Fox News. "On Tuesday, October 12, as part of the regulatory review process, the agency submitted the initial text of the emergency temporary standard to the Office of Management and Budget."
The Society for Human Resource Management is reporting (SHRM Online) that OSHA's plan hasn't been made public yet. SHRM reported that the White House could approve the ETS by Friday, with OSHA making the plan public next week.
According to the Wall Street Journal, a survey conducted last month showed some 46% of repsondents said they'd require employees to get vaccinated in places that allow the policy; more than 33% were unsure about vaccine plans.
Biden last month also issued an executive orer requiring federal employees and contractors to be vaccinated. Federal employees will need to be fully vaccinated by Nov. 22 and contractors by Dec. 8.
Businesses that don't comply could be subject to fines from the government, but NBC News reported the overtasked OSHA will likely rely on voluntary compliance.