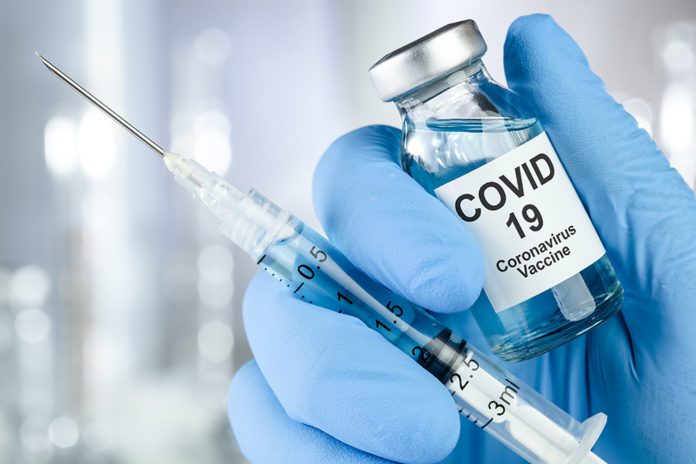 Americans are one step closer to having another booster shot against the COVID-19 virus.
Members of a FDA panel have unanimously recommended approval of Moderna's coronavirus booster shot, it was reported Thursday.
The panel – the Vaccines and Related Biological Products Advisory Committee — voted to recommend the booster for people 65-plus, those with certain medical conditions and people facing workplace exposure.
Those are the same groups the FDA approved last month for the Pfizer/BioNTech booster shot.
These individuals would be eligible at least six months after their second shot.
It's one step, but certainly not the last one. The FDA still needs to sign off, and then the CDC must approve it. The Boston Herald is reporting that approval could come as early as next week.
According to NBC News, Moderna's booster would be given as a half dose (Pfizer's booster is the same dosage as its initial series.)
Jacqueline Miller, therapeutic area head for infectious diseases at Moderna, said in her presentation to the committee that the company chose the half dose because it wanted to use the lowest dose possible needed to induce an immune response, according to NBC.
Miller noted that using a lower-dose booster has worked well for other vaccines, including the DTaP vaccine, which protects against tetanus, diphtheria and whooping cough.
According to NBC News, data shows Moderna's vaccine protection has waned: People who were vaccinated earlier in the year were more likely to have a breakthrough infection compared to people who received their vaccinations several months later. Nearly all of these breakthrough infections were caused by the delta variant.
"We are concerned about the breakthrough disease that we've been observing in the participants in the [original clinical trial], and particularly the breakthrough cases that we're starting to see in severe disease in the older adults," Miller told NBC.