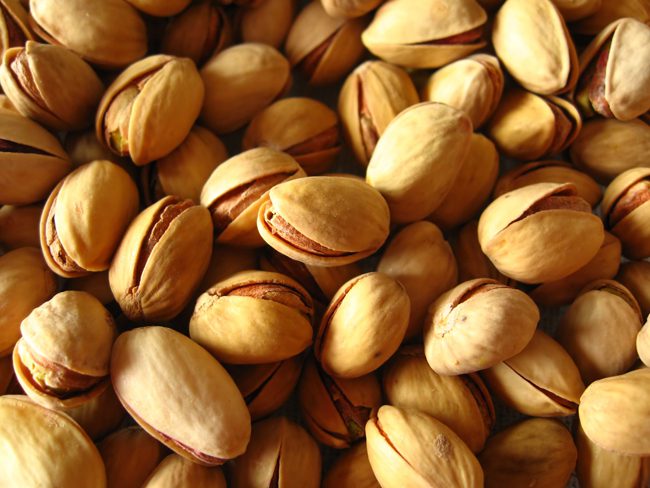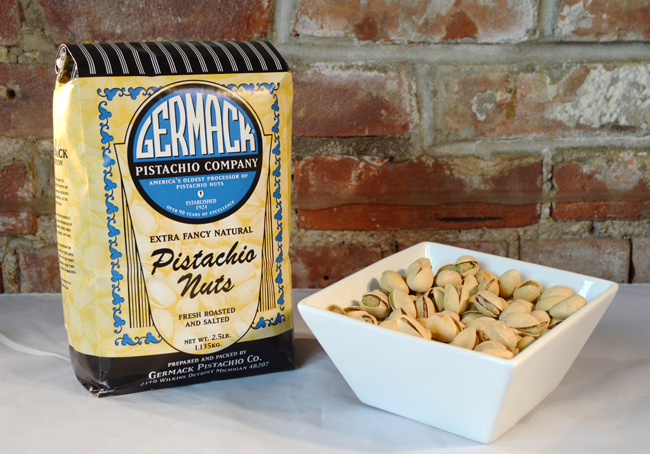 Detroit has a number of legendary businesses whose roots date back to the early 1900s. One of those companies is Germack, the first and oldest pistachio-roasting company in the United States.
For 95 years Germack Pistachios Company has been importing and roasting great tasting pistachios and Tuesday, February 26, is National Pistachio Day. To celebrate its 95th anniversary, the company will offer 10 percent off all pistachios purchased that day at its store, located at 2509 Russell Street in Eastern Market across from Shed #2 or online.
The Germack legacy began at Ellis Island in 1912 when two newly immigrated brothers, John and Frank Germack, had a dream to start a business in their new home. They sought to import foods traditional to the growing population of immigrants, such as olives and olive oil, various spices, and the Mediterranean delicacy, pistachios. The younger of the two brothers, Frank, brought the company to Detroit in 1924 and focused on roasting and importing pistachios, and other nuts such as Brazil, cashews and pine.
Germack was the first company to import pistachios to the U.S. and prior to that, the nut was unknown here. To draw attention to this new product, they were died red. The company goes through 67,000 pounds of the pistachios every year, the majority of which come from California, and some from Turkey. Most people prefer the nut in its natural tan color, available in salted, lightly salted, and salt free, or Cajun, jalapeno, and zesty salt & pepper.
The Germack family is the first and oldest roaster of pistachio nuts in the United States and in recent years has added over 100 new products, including dried fruits, chocolates, candies, nut butters, and gourmet gifts. In 2012 the company added excellent blends of coffees to its offerings. Germack supplies peanuts for the Tigers, Red Wings, Pistons and Lions home games and is a QVC Network vendor.
"In our 95 years of roasting the best pistachios, we believe our process is perfect," says Frank Germack, III, owner of Germack Pistachios Company. "We've added several other nut products to our offerings, as well as premium blends of coffees and other fun products. We're looking forward to the future to see what else we will add."