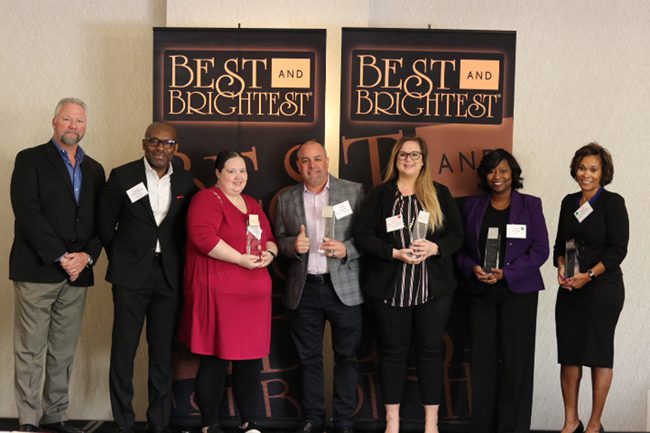 It would seem that just about everyone loves a celebratory opportunity, especially when it involves highlighting the "Best and Brightest Companies to Work For."
Last month (on January 28), that chance came to Dallas-Fort Worth and the outdoor temperatures were mild enough (sorry, northern parts of the country) that some of the activities were held outdoors.
Events like this are special in their own right, but especially so in that Variety, the Children's Charity of Texas, was provided with product donated by the Dallas-Fort Worth winners to assemble camp kits for special needs children.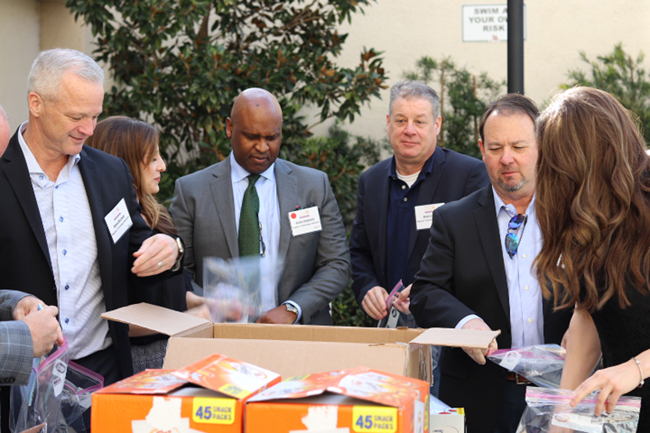 Tony Bridwell, chief people officer at Ryan LLC, a leading global tax services firm, was welcomed to the podium as a guest speaker, delivering an inspiring, thought-provoking message.
Two organizations—Thoughtworks and Axxess—were selected as "Best of the Best" Overall Elite Winners.
The full list of winners for this event includes:
Advancial Federal Credit Union
American Technologies, Inc.
Ameriflex
AMN Healthcare
Anistar Technologies
AppFolio, Inc.
ARCO/Murray National Construction Company
Associa
Axxess
BDO USA, LLP
Chestnut One
CHRISTUS Physician Group
Collin College
Conway MacKenzie
Crest Cadillac
Daugherty Business Solutions
Edwards & Associates
Epitec, Inc.
Faulkner Design Group
Freedom Truck Finance, LLC
Gables Residential
GDS Link
Group & Pension Administrators, Inc.
GuideIT
Hallmark Financial Services, Inc.
HVJ Associates
IDR, Inc.
Improving
Infinity Consulting Solutions
Infosemantics
Jabian Consulting
Kent Companies
Mako Consultants, Inc.

Medix Staffing Solutions
MGA Pediatric Homecare
Milestone, Inc.
Mondo
Monkedia
Nicol Scales & Measurement
NovaTech, Inc.
OpenRoad Lending
Pegasus Technology Solutions
Phaidon International
Pilot Thomas Logistics
Productions Plus – The Talent Shop
Proliant
Protiviti
Reliance One, Inc.
Saville, CPA
Service Express
SignaPay
Six Flags Entertainment Corporation
Strive Consulting
Stryker
Sun Coast Resources, Inc.
Systemware, Inc.
TCD Consulting, Inc.
The Intersect Group
The Trade Group
Thoughtworks
Total Quality Logistics – Dallas
Trintech, Inc.
Trust Group
Wingstop Restaurants, Inc.
Worth Ross Management Co., AAMC
WRH Realty Services, Inc. Dallas