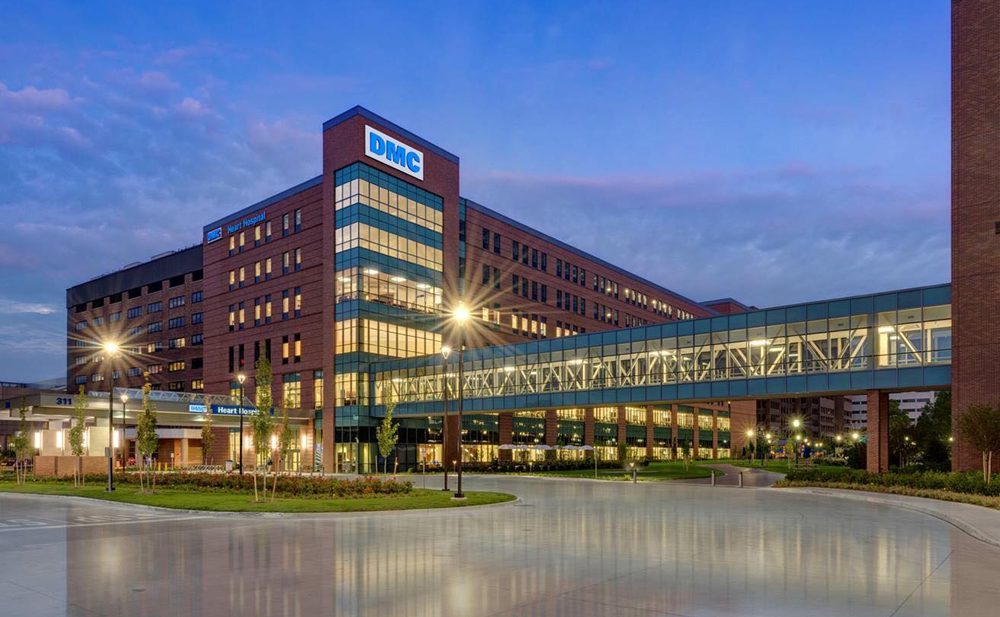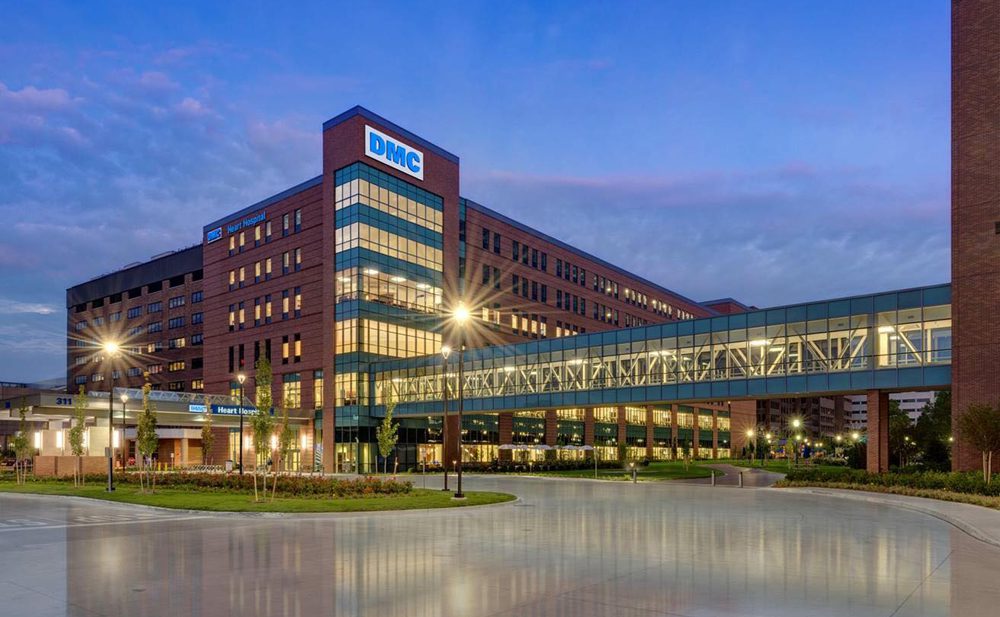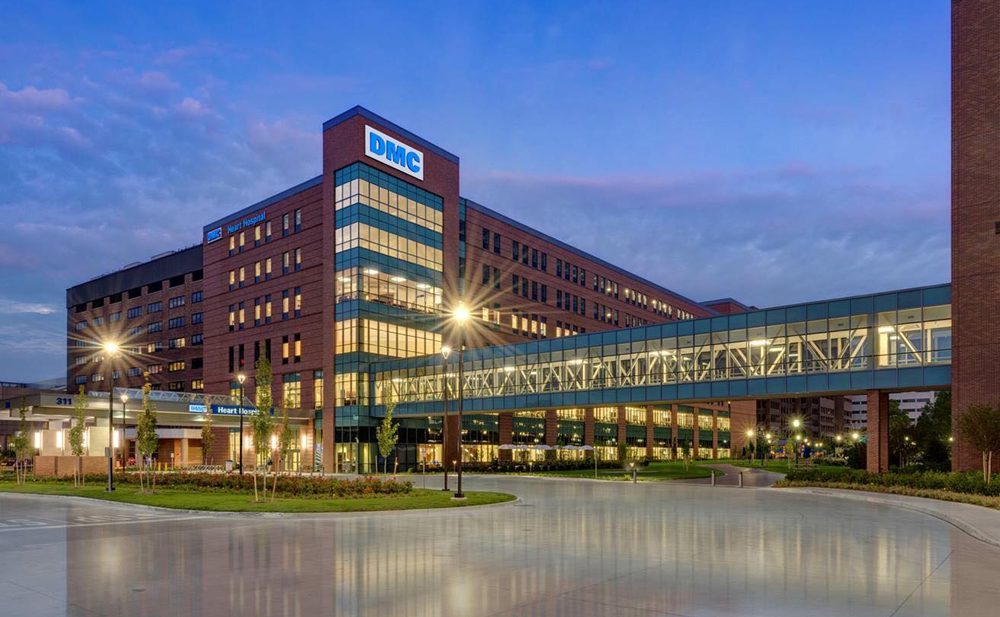 The Detroit Medical Center and Wayne State University, formerly connected for more than 100 years through educational and medical contracts, are ending their legal negotiations and will no longer offer combined services to the Southeast Michigan area.
Tenet Healthcare Corp., the Dallas-based company that owns the venerable DMC, decided in May to end contract negotiations and dissolve the decades-long relationship with Wayne State, starting with the Wayne State University Physician Group.
According to both sides, surprising changes in the relationship between the two sides due to miscommunication and misunderstandings are what got them to this point. WSU's President, M. Roy Wilson, told university colleagues in a letter that he was "disappointed with this outcome."
"But we have offered to work with Tenet to ensure a smooth transition. Unwinding a partnership that has endured for decades is a complex undertaking and may take several years of hard work," Wilson wrote on May 2 in an email to WSU employees.
'Not anything we wanted' says Physician Group CEO
Dr. Charles Shanley, CEO of the Wayne State University Physician Group, described the schism as "not anything we wanted," as well as "very disruptive and distracting to our community, patients, faculty, medical students and residents" in an email interview with Corp! magazine. Dr. Shanley also expressed his concerns but also his hopes for the future.
"This was a unilateral decision by DMC-Tenet leadership in Dallas to withdraw from contract negotiations that have been proceeding locally in good faith for months including two extensions that we granted to allow their team to do additional analysis. We were literally at the finish line," Dr. Shanley said. "They have provided no rationale for their decision and no transition plan."
Detroit Medical Center CEO Anthony Tedeschi, M.D., offered a statement late Thursday afternoon about the relationship between DMC and the Wayne State University School of Medicine (WSUSOM), saying that Wayne State officials "forced us" toward this decision.
He also noted that letter came across as a "threat," that the DMC's relationship with WSUSOM had become "acrimonious" and had a "lack of transparency."
"The letter received on April 19, 2018, from WSUSOM leadership threatening to end clinical services coverage and administrative leadership for clinical programs at the DMC forced us on a path to protect access to care for our patients and seek alternative partnerships to sustain a world-class academic health care system in Detroit," Dr. Tedeschi wrote.
Future will look different for both organizations
The future will look different but this change is necessary for a "stable long-term environment," Dr. Tedeschi wrote.
"DMC will do what is necessary to continue to provide excellent care for Detroit's children and adults and will begin immediately looking for a new long-term academic partner for DMC. We hope to work with WSUSOM to minimize disruption to the community and to our valued physicians.  We remain committed to ensuring that the residents of Detroit and the region have access to world-class specialized medical care in a leading academic health care system with outstanding clinical care, education and research," Dr. Tedeschi wrote.
At the same time, the WSUPG will persevere, Dr. Shanley added.
"From a purely business standpoint it is important to emphasize that although these contracts for select clinical service coverage (for example Level 1 trauma call coverage, acute stroke call coverage, high risk obstetric call coverage, etc.) and certain medical administrative functions (for example, service chief, medical directorships, etc.) are certainly economically consequential to university physician group, the do not constitute the majority of our revenue," Dr. Shanley stated. "What we were requesting was fair market compensation for services that under any circumstance, with any future clinical partner, Tenet-DMC will need to pay fair market compensation."
Both Wilson and Dr. Shanley emphasized the continuum of services and educational opportunities for both patients and medical students during the transition.
"Over the longer term, we will maintain our commitment to our patients and the DMC. We will continue to provide primary, specialty and safety net services to the community," Dr. Shanley said. "We will continue to teach the medical students and resident physicians who came here to be trained by our faculty and we will explore opportunities and develop partnerships with institutions that share our values to create a sustainable, if not transformational, platform for the future. We need academic medical center partners that are willing to take advantage of their statutory privilege of investing in research and educational missions of a world-class medical school. Every medical school in the country with a strong research mission depends upon those investments to support innovation and education."
The Detroit Medical Center operates seven hospitals and institutes, including Children's Hospital of Michigan, Detroit Receiving Hospital, Harper University Hospital, Huron Valley-Sinai Hospital, Hutzel Women's Hospital, Rehabilitation Institute of Michigan, Sinai-Grace Hospital, and DMC Heart Hospital.