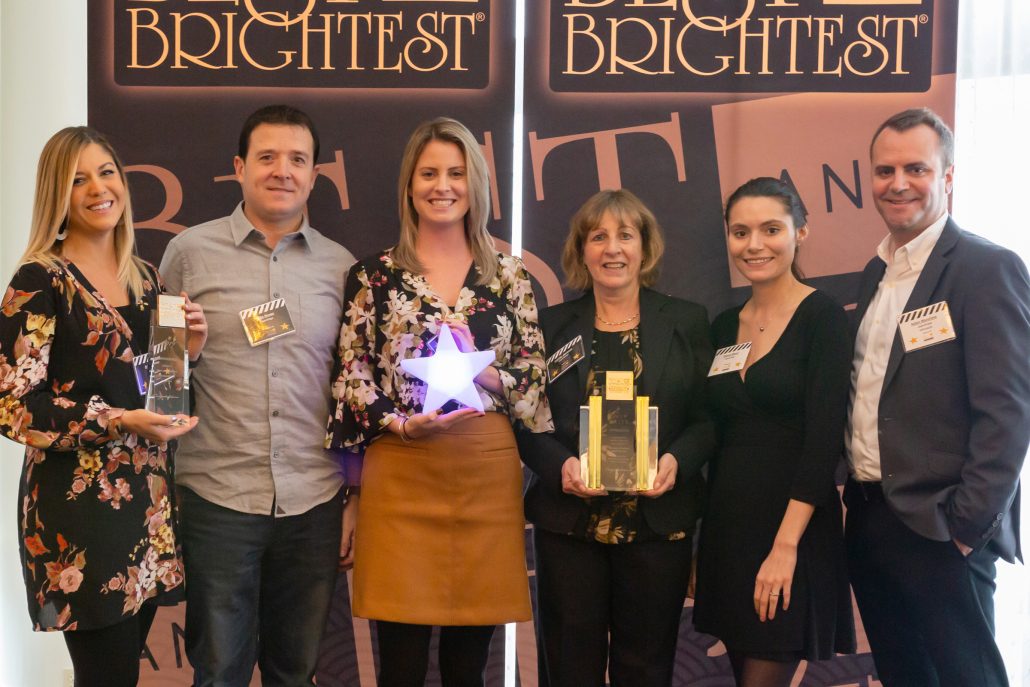 The Best and Brightest Companies to Work For has closed yet another program, honoring Boston's Best and Brightest for 2019.
More than 60 companies were celebrated at the fourth annual event in Boston, following this year's theme, "Wake Up With the Stars." A podcast media partner conducted live "red carpet" interviews, and the event featured six exhibit booths able to sign autographs. The morning even featured an optional Pilates class.
Best-practice stories were shared by four of the winning companies, and featured speaker Mike Novakoski was, according to officials, "incredible." The whole event was emceed by Channel 7's Chelsi McDonald.
For this year's event, Best and Brightest Companies to Work For partnered with the American Foundation for Suicide Prevention to raise awareness for that organization's mission to save lives. Best and Brightest representatives arrived in Boston and went directly to the AFSP's "Out of the Darkness Walk" to support that organization.
Join us in offering congratulations to the 2019 winners:
Elite winners
Best of the Best – Large Business
Best of the Best – Medium Business
Best of the Best – Small Business
Boston winners
EMPATH – Economic Mobility Pathways
Shamrock Financial Corporation
Starkweather & Shepley Insurance Brokerage Inc.