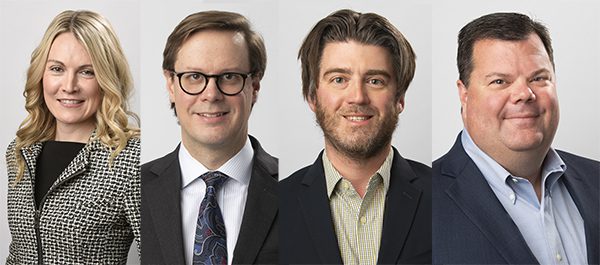 DETROIT, Mich. – Butzel attorneys Ashley Aldea, Scott J. Fishwick, Mark W. Jane and Steven R. Pohl have been elected shareholders.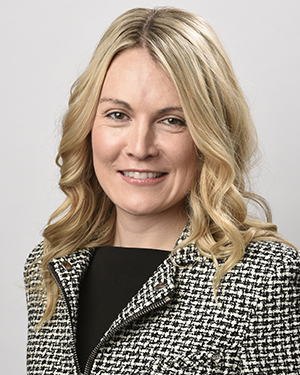 Based in Butzel's Troy office, Aldea concentrates her practice in the area of commercial real estate, real estate-related finance and corporate. She assists clients in all aspects of acquisition, disposition, leasing, financing real estate transactions, general corporate representation, entity formation and entity structure in both Michigan and Canada. Aldea has represented borrowers and lenders in multi-million dollar real estate financing transactions including the financing and acquisition of a $1Billion portfolio of 27 operating multifamily properties.
Aldea is certified by the National Association of Development Companies (a trade association of companies that have been certified by the U.S. Small Business Administration to provide funding for small businesses) to close SBA loans under the SBA's 504 Loan program.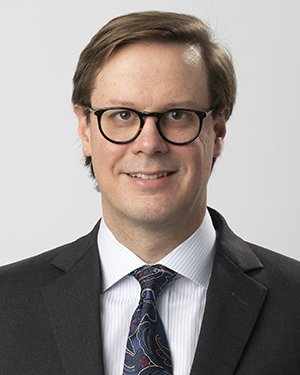 Aldea is a graduate of the University of Detroit Mercy School of Law where she earned her J.D. and Wayne State University where she earned a Bachelor of Science degree in Biological Sciences and a Master of Science degree in Biomedical Engineering. After law school, Aldea received a Certificate of Qualification with the Federation of Law Societies of Canada and became a licensed Barrister and Solicitor with the Law Society of Ontario.
Scott Fishwick, based in Butzel's Detroit office, is a member of the firm's Litigation Department. He represents public and private companies, their officers and directors, and other high-profile individuals in complex business and financial disputes.
Fishwick has a broad practice in state and federal court focusing on complex contractual disputes, class action defense, business torts, internal investigations, securities litigation, real estate litigation, and arbitration. His experience spans clients in various sectors, including finance, manufacturing, technology, sports, and real estate.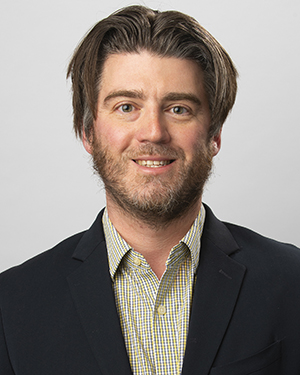 Fishwick graduated from the University of Michigan Law School (J.D., 2011, cum laude), where he was a Contributing Editor of the Michigan Law Review, and also from Dartmouth College (A.B., 2007, cum laude).
Based in Butzel's Ann Arbor office, Jane practices in the areas of employee benefits and executive compensation, with a focus on complex issues arising from the sponsorship of group health and welfare plans.
He has worked with employers of all shapes and sizes, providing incisive counsel regarding the tax and employment implications on the design and ongoing maintenance of a wide array of employee benefit plans, primarily comprehensive health and welfare plans, cafeteria plans, 401(k) plans, and profit-sharing plans.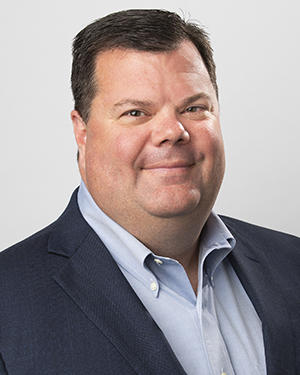 Jane attended the University of Michigan in Ann Arbor, where he received a Bachelor of Arts degree with high distinction. He also attended Loyola University Chicago School of Law, where he received a J.D., cum laude. Notably, he has been named an "Associate to Watch" by Chambers USA from 2016-2022 and as one of the DBusiness Top Lawyers in Michigan for 2011, 2019-2022.
Pohl is based in Butzel's Troy office, where he represents a variety of small to medium-sized businesses on a wide range of matters. His areas of expertise include business law and real estate law.
He is included in Best Lawyers in America, Corporate Law, 2022-2023. Moreover, he is a member of the State Bar of Michigan: Real Property Section; Business Law Section Oakland County Bar Association.
Pohl received his B.A. in Business Administration (with a major in Accounting) from the Eli Broad College of Business, Michigan State University (1993) and his J.D. from the Maurer School of Law at Indiana University Bloomington (1998).