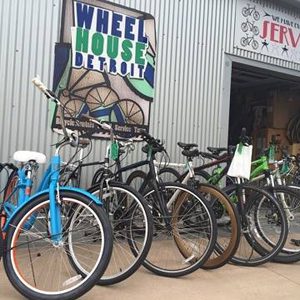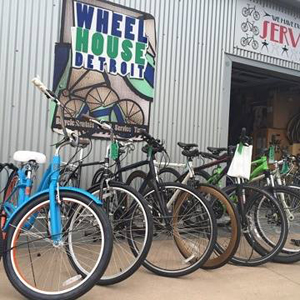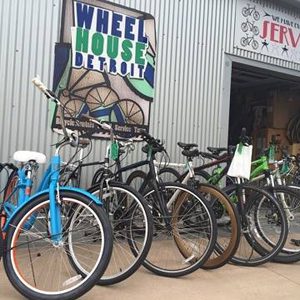 Detroit has long been known for its love of cycling, and now has it has a new designation with one of its favorite retailers receiving recognition as one of America's Best Bike Shops for 2017.
Wheelhouse Detroit has been named a Best Bike Shop by the National Bicycle Dealers Association for the third consecutive year. It was the only shop from Detroit on the list. Criteria for the award included customer service – with visits and calls from secret shoppers included as part of the analysis – community advocacy, and staff knowledge and expertise. Shop owners completed a detailed application detailing what sets them apart from the average retailer.
"We are pleased to be recognized again by the National Bicycle Dealers Association and receive this designation as one of America's Best Bike Shops," said Kelli Kavanaugh, owner of Wheelhouse Detroit. "We take great pride in providing quality service, great cycling products and fun biking experiences for our customers."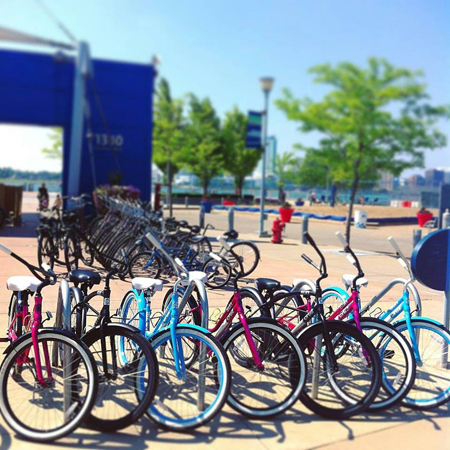 Wheelhouse Detroit features Kona Bikes, Brooklyn Bicycle Co. and Opus Bike. In terms of American-made products, shoppers can find bicycles from Detroit Bikes; bags from Green Guru, Alchemy, Chrome Industries, Ironweed and Timbuk2; vehicle racks from Saris; locks from Kabletek; lights from Fortified; Park Tools; caps from Walz; and bottle cages from King Cage.
Wheelhouse also offers a professional service department that aims to be fast, fair and communicative. In addition to selling and fixing bikes, Wheelhouse provides rentals and offers tours. Some of Wheelhouse Detroit's most popular tours include architecture, automotive heritage, Belle Isle, Corktown, Eastern Market, Hamtramck, Haunted Detroit, Music Heritage, Public Art, and Urban Agriculture. Wheelhouse is the city's largest bicycle touring company.
Wheelhouse opened a second, much larger store in Hamtramck in late 2016; the Detroit shop opened in 2008.