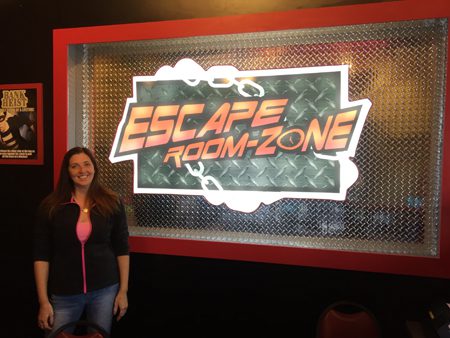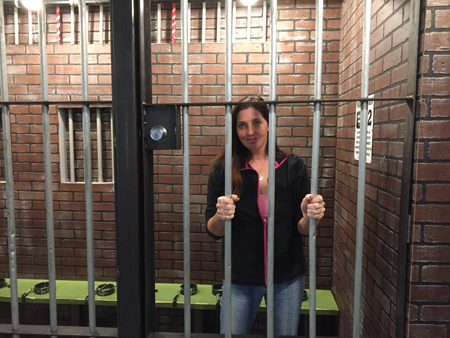 Imagine you're in a room with a group of friends, family, or perfect strangers. You have one hour to piece together clues from props and other clues in the room to get yourself out. What do you do?
This is all part of the "Escape Zone" experience, a way to gather friends, family or co-workers for some mind-boggling and even hair-raising team building. Escape Zone currently has three locations (Farmington, Canton, and Waterford). It is opening soon in Chesterfield.
Farmington was the first to open and is the largest of the locations. It has six rooms – all different themes – with four more rooms opening very shortly. The new Chesterfield location will have five rooms. Each room is unique in size, difficulty, and theme, and two to 10 people can play at a time. At the Farmington location there are a few rooms that can hold up to 15 people and a new room being built will hold up to 30.
"Escape Zone was a crazy, wild idea just eight short months ago, so to test it out we only built one room – our Mad Scientist room – just to see how the idea would work out," says co-owner Kim Elliston. "It was such a huge instant success that we built more rooms and haven't stopped growing from there. Friends, family, total strangers, and corporate groups all have to use their individual skills as well as teamwork to figure out how to "escape" the room. Sometimes it gets a little frenzied, so the rule is that we leave the doors to the rooms unlocked. But once the door is open, the game is over."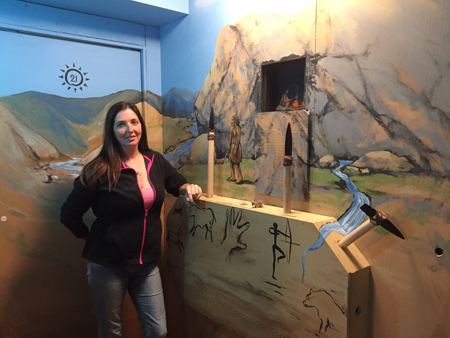 Each room has a fun, different theme, like Bank Heist, Prison Break, Hangover, Hostage or Medium. There also is a tough one where the room is totally dark. Elliston advises that first time escapists start with an easier room to learn how escape rooms work. The more you play the more learn how to see things that stand out and what type of puzzles and clues to look for.
"The Farmington location is the largest escape room location in Michigan and once the last few rooms are completed, it will be the largest Escape Room location in the United States," Elliston said. "When our 30-person escape is completed, we are planning a very special escape experience that will have four rooms working together to actually have a total of 45 people playing at the same time in a unique way that creates one escape for the whole group. This will be the largest single escape room available."
"Also at our Farmington location we have two "scary" themed rooms that always give a good scare! Room 13 is our haunted room and most groups run to the corner to huddle together at more than one jump scare but the funniest are the couples that go in. The man is always the confident one and almost always is the one that either drops to the ground scared or hides behind the woman for protection. In Hostage, our fear factor room, there is something for everyone's greatest fear to face in this room so our staff has a lot of fun watching and activating the surprises in this room."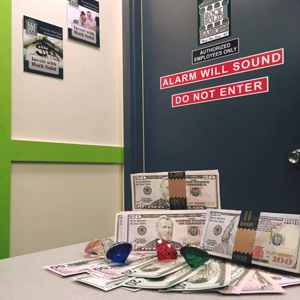 Everything you need to complete the room is in the room, and no force or physical challenges are in the rooms. It's all brain puzzles and clever thinking to solve the clues. There is a quick briefing to explain the rules and a tutorial to help first time escapists with tips and tricks. Plus, it has cameras monitoring every room and people are given walkie-talkies to get three helpful clues. The idea is to have fun and use teamwork to conquer the challenges in the room.
The price for most rooms is $25 to $30 per person depending on the room, and group rates are available.