Samantha White is a one-woman show – and then some. She's an entrepreneur, a writer, a yoga devotee, a Detroiter, a volunteer and an organizer.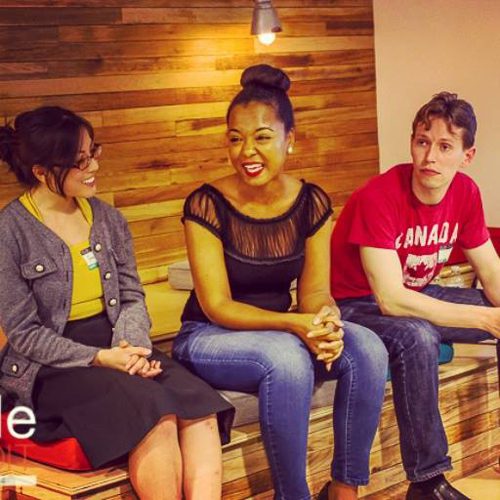 And in her free time, she creates lush, creative and family-friendly performances of Shakespeare. In parks. In Detroit. For free.
White is the founding Artistic and Executive Director of Shakespeare in Detroit (SiD). She created the organization in early 2012 as a way to introduce the Bard's famous plays to Detroiters who couldn't afford to see performances outside the city.
In March, the theater company brought one of the city's most unique theatrical experiences to sold out crowds with "Antony and Cleopatra" at the historical site, Recycle Here – the original home of the Lincoln Motor Company. The venue is now home to the city's recycling program and a village where artists of all kinds can share their work.
Her next effort – the famous "Romeo and Juliet" – will go on stage at 7 p.m. this Saturday, July 26, at Grand Circus Park (Adams and Woodward) in Detroit. The admission is free. For those who want a behind-the-scene peek, there is a free dress rehearsal at 7 p.m. Friday, July 25, at White's alma mater, Mumford High School at 17525 Wyoming in Detroit. That rehearsal will be followed by a talk back with the cast and crew.
SiD's core values include hiring local artists, color-blind casting and accessible theater that is engaging, entertaining and educational. And the work highlights some of the area's historical sites, venues and parks.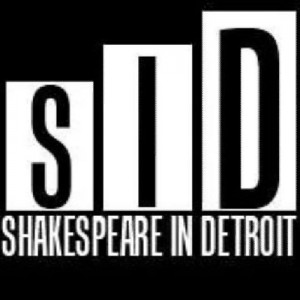 Why does she work so hard when she's NOT at work? Because she loves Shakespeare. She has since she was a young girl. He speaks to her, and she feels the need to show her love through performance. His work, she says, is relatable to anyone of any age or circumstance.
"We all still get hungry. We all still want love. We all still want to be accepted. We all still get cold. We all feel insecure. All of us fear and dislike rejection. I relate to all of the emotions and experiences that Shakespeare wrote about that transcend time," White said.
The multi-talented entrepreneur will use her talents during the 2014-15 theater season to produce more unique performances of Shakespeare's work and her one-woman show – a tribute to one of her idols, Josephine Baker.
It's been a hard road in some ways. White, who is an automotive writer by trade ("I write about torque and tires during the day.") is always fundraising, writing press releases, posting rehersal photos on social media to drum up interest. Right now, she is trying to raise another $15,000 to finish up her current season; donate to her Indiegogo campaign here.
"The last couple of years have taught me that I have a lot of work ahead of me. There is still a lot of education involved. It is my responsibility to share why Shakespeare still matters," White said.
White is a proud Wayne State University alum having received her bachelor's degree in Journalism from the university. She has used this skill to write for outlets such as The Oakland Press, AOL, Between the Lines and several other publications.
When she is not creating the vision for SiD, she is  a theater instructor with the YMCA Boll's Y-Arts program where she visits local schools and engages youth between the ages of 5 and 17 with The Bard. In addition, she oversees a volunteer theater project, Shakespeare Against Cancer, where she facilitates local actors to perform vignettes as a respite for children during their chemotherapy sessions.
Full disclosure: White was honored by Corp! magazine as an Entrepreneur of Distinction this year. But we knew about her long before this title. Personally, I kept seeing her name pop up in my Twitter feed at every major Detroit event I attended. Her writings there were quick, funny and always interesting. I wanted to get to know this spirited individual, and I'm happy she lets me bug her from time to time to write about her amazing journey with SiD.
In her so-called free time – there isn't much of it – White loves to relax through exercise and write comedy. She practices Kundalini yoga, saying "it's good for my mind and spirit and allows me to forge ahead with my crazy schedule."
So what's next?
"I want to be the next Rodney Dangerfield. I loved his one-liners. I pursued a career in stand-up comedy prior to starting SiD. It's still a fantasy of mine to bring down a house with a killer routine of one-liners in a Vegas showroom like Mr. Dangerfield. He's one of my favorite comics," White said.