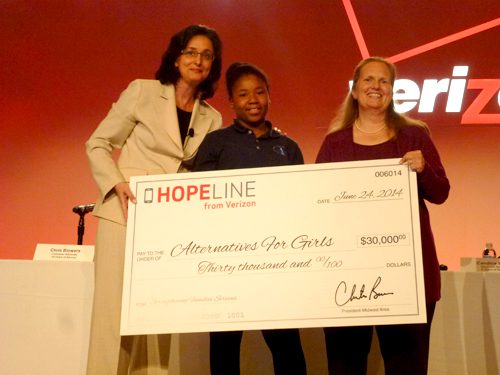 Most of us see our telephones as ordinary; they are everyday devices that we have gotten used to seeing on our desks at home and at work. But, for some, they are a lifeline – a link between being safe and feeling desperate.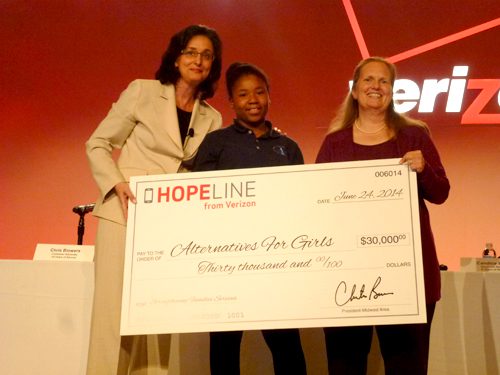 Verizon Wireless gets that. That is why they created HopeLine, a program that connects survivors of domestic violence to vital resources. These resources can be money in the form of cash grants. Or it can be telephones. Since launching HopeLine in 2001, Verizon via this unique program has collected more than 10.8 million phones nationwide and refurbished some 180,000 to donate to domestic-violence shelters.
Last month, Verizon gave a $30,000 grant to venerable Detroit organization Alternatives for Girls as part of HopeLine's local work. The funds will help continue family and individual counseling sessions at AFG that are aimed at reducing domestic violence and its devastating effects.
Alternatives for Girls helps homeless and high-risk girls and young women avoid violence, teen pregnancy and exploitation. Programs in the 29-year-old nonprofit organization assist them to explore and access the support, resources and opportunities necessary to be safe and create successful futures.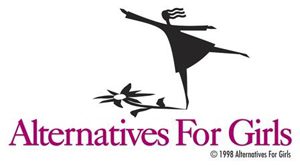 These sorts of programs are growing – and it's another sign that companies are feeling the benefits of doing good and sharing their good fortunes in a growing economy. The recently released annual report compiled by the Giving USA Foundation and the Indiana University Lilly Family School of Philanthropy indicates that charitable contributions in the United States grew 4.4 percent in 2013 though are still slightly shy of the peak levels achieved before the economic recession.
"Just as HopeLine takes a holistic approach – so do we.  In all three of our core programs – Shelter, Outreach and Prevention – we serve girls, women and families negatively impacted by domestic violence," said Alternatives For Girls CEO Amanda (Amy) Good. "Thanks to this support from Verizon, we will be able to continue to serve families by keeping girls engaged in school through after-school programs and a summer camp."
AFG's Prevention Program also provides workshops for parents and children to reduce the mental, physical and emotional impact of violence, improve family communication, and teach conflict resolution skills.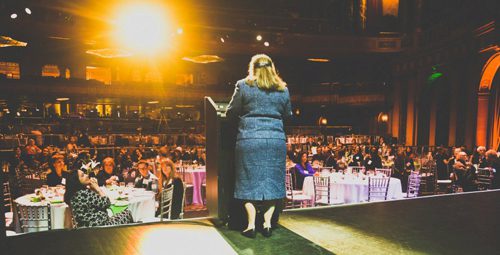 "Alternatives For Girls empowers at-risk girls and young women to make positive choices and live powerful lives," said John Granby, president of Verizon Wireless for Michigan, Indiana, and Kentucky.  "By donating your old and unused cell phones and accessories, HopeLine is able to provide resources to Michigan-based nonprofits so they can continue to help domestic violence survivors and strengthen families."
Alternatives for Girls began in 1985 when southwest Detroit residents, clergy and business owners shared their concerns about an increase in drug use, homelessness, prostitution and street activity among girls and young women. What started as a small, volunteer-run program offering a five-bed emergency shelter has grown into a multi-service agency with more than 50 employees.
We're big fans of Alternatives for Girls here at Corp! magazine — we try to attend its fund-raising dinner each year. The stories of the girls turned young women whose lives changed via AFG are amazing, inspirational and gratifying. It's an organization all of us in Michigan can truly stand behind and support. To donate money or a phone to HopeLine with a prepaid mailing label, please visit:
http://www.verizonwireless.com/dam/aboutus/pdfs/hopelinemailinglabel.pdf