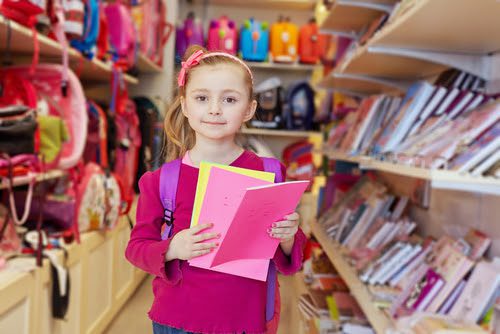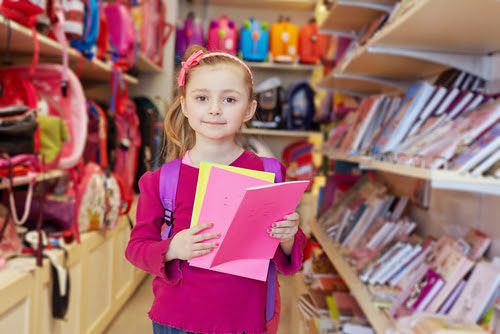 You've seen the back-to-school shopping advertisements for a few weeks now. And although the traditional start of the school year is still about six weeks away, retailers are promoting their sales already.
So what is the outlook for school shopping? It's fairly optimistic, and that's a good sign that consumers are feeling positive about their incomes, their investments and the overall economy. As a result, some retail experts are saying they expect to see household spending increase throughout the rest of this year.
Demand is up because people will be spending on electronics and traditional papers and pencils, according to the National Retail Federation.  Its 2014 Back-to-School Survey conducted by Prosper Insights & Analytics shows the average family with children in grades K-12 will spend $669.28 on apparel, shoes, supplies and electronics, up 5 percent from $634.78 last year.
Total spending on back to school will drop slightly to $26.5 billion, as the survey found there are slightly fewer students in households this summer. Combined spending for back to school and college is expected to reach $74.9 billion.
The biggest surprise in this year's results? Millennial students are doing more of the shopping themselves this year – and they're upgrading the products that they're buying. They are infatuated with what the industry calls "specialty stores," or stores that carry a limited selection so consumers view them as experts on those products.
The survey found 53.8 percent of these finicky young back-to-school shoppers will shop at  clothing stores, up from 51.5 percent last year and a survey high; 27.5 percent will shop at electronics stores, up from 25.9 percent last year and another survey high.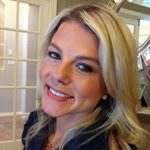 So how do you find the best deals out there? It can feel intimidating because of the high number of circulars, advertisements and other paperwork flooding your household. With so many sales events, parents may feel pressured to shop before the discounts disappear, said Andrea Woroch, a nationally-recognized consumer and money-saving expert for Kinoli Inc.
In fact, Woroch said 24 percent of parents start shopping for the upcoming school season two months ahead of time. Although preparing ahead may alleviate some stress, it could result in unintentional overspending.
To clear up the confusion consumers feel about back-to-school shopping in July, here's a guide on what to buy now, and what to buy later, to help you navigate the sales.
Summer Goods
From shorts to sandals to tank tops, your kids will get a lot of use out of warm-weather clothing items through the first several weeks of school. As retailers clear out summer clothing and accessories to make room for fall merchandise, you can snag the basics for 50 to 70 percent off. Keep in mind, some of these discounted summer staples are great for layering during cold weather, too.
Laptops
You can find great deals this time of year on laptops as retailers release all sorts of back-to-school promotions and packages that include free printers, software, gift cards and gaming consoles. For example, Best Buy is offering an HP 15.6″ HD display Laptop with security software, sleeve, mouse and flash drive for $299.
Backpacks
Several stores kickoff back-to-school with sales on the most iconic item of the season — the backpack. For example, L.L. Bean and Office Depot are offering 25 percent off select backpacks, with Office Depot including popular JanSport styles. Walgreens is offering buy one, get one free on select backpacks, with savings of up to $12.
Macs and iPads
Every year, Apple offers education pricing and gift cards with Mac and iPad purchases. This year, they're offering a $100 Apple Store gift card with the purchase of a Mac, or a $50 gift card with the purchase of an iPad or iPhone. What's significant about this year is the gift card — in the past, the card has been to the App Store, which limits purchases to digital content.
What to buy later:
School Supplies
90 percent of back-to-school items for sale in July sold for the same or lower price in August last year, according toNerdWallet. Not only may more deals abound next month, but you can take advantage of the sales-tax holidays in August if you live in one of the 16 states that participate. The exception is Mississippi, whose tax-free holidays occur the last weekend in July.
Denim
Lots of of retailers will promote deals on denim during the back-to-school rush, but October is actually the best time to buy jeans. By then, retailers are eager to clear the excess inventory leftover from the back-to-school rush. If your son or daughter can get by on last year's styles during the first few weeks of class, you'll save a bundle.
Fall Apparel
When it comes to fall and winter merchandise like boots, coats and sweaters, you're better off waiting until the holidays for the biggest markdowns of the season. If you can't wait that long, check out second-hand options via sites likethredUp.com or scope out offers at your local consignment shop. You can also download the Coupon Sherpa appwhich offers instant access to in-store discounts like 20-percent off from Aeropostale or 15-percent off at Kohl's.
Smartphones
Many electronic websites speculate that Apple will release the new iPhone 6 in September. That means older versions like the 5c and 5s will become old news and a better buy in early fall. Take notice, Wal-Mart already reduced the price of the iPhone 5s from $149 to $99, while the iPhone 5c can be purchased for just $29. Both these offers require a new two-year contract with a major carrier. Keep in mind, many of these stores accept smartphone trade-ins for credit toward a new mobile device.