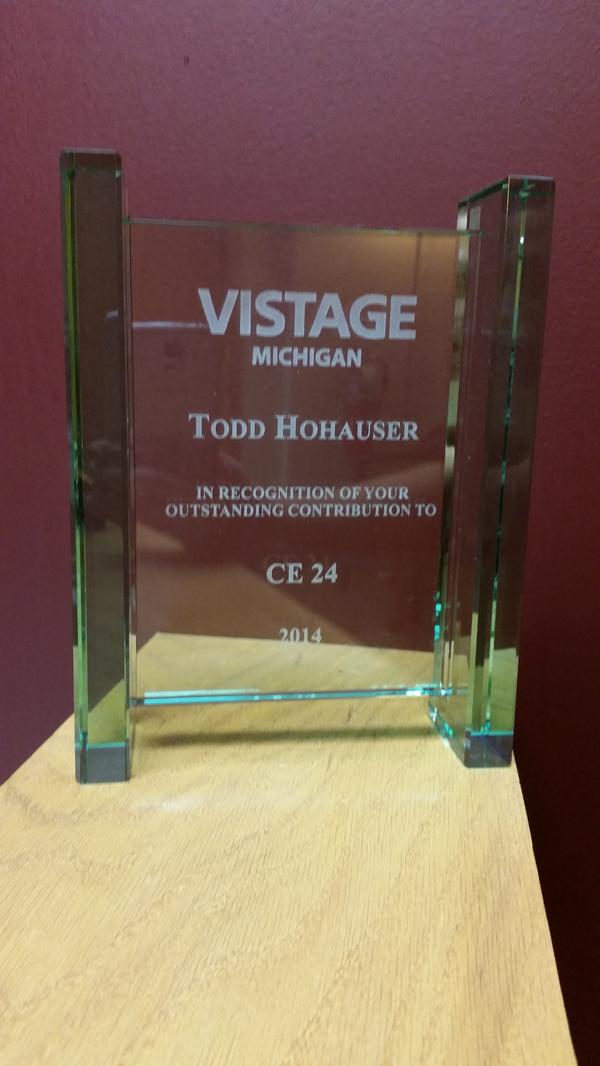 It's one thing to celebrate when something nice has happened to you. It's even better to celebrate as a business community.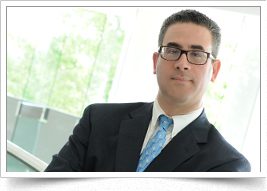 That is why Corp! loves to brag about its friends and co-workers. Well, it's not really bragging so much as honoring the hard work and sacrifice business leaders make when they become involved in good causes and with other good people.
So share our applause for Todd Hohauser, a 2014 recipient of the Soaring Eagle Award. The Soaring Eagle is an honor that is presented to a single member in each of the Vistage of Michigan Groups.
Vistage is a membership-based organization for CEOs and business executives alike to come together to support each other and solve problems that aide and bridge together the business community. Founded in 1975, it also aims to deliver business resources and personal support to CEOs of small- to mid-size companies in Michigan.
Hohauser, CEO of Harvey Hohauser and Associates, joined CE 24 in May 2008, after a membership as a Trusted Advisor starting in 2004.
Vistage said they selected Hohauser because "he is a role model for new members, always coming to meetings prepared, engaged and open to new ideas. He freely gives of himself in both time and thought and works to help all members achieve their goals and aspirations. He gives before he receives. Todd is a tireless supporter of Vistage, and during his time has referred more than 18 candidates for membership."
A little about Hohauser: He has a B.S. from Western Michigan University and a M.S.M from Walsh College, where he was the recipient of the "Outstanding Alum of the Decade" designation. He also is the vice chair at IIC Partners – Industrial Practice Group and chairman of Toasting Hope Committee for The Epilepsy Foundation of Michigan. (Full disclosure – he is on the Corp! Board of Advisers as well).
We also follow Hohauser & Associates for its Good Deeds. Some background: Harvey Hohauser & Associates is an executive search firm serving private, public, domestic and international businesses since 1986. The firm has worked hard to support the success of its customers – private, public, domestic and international businesses – partnering with them to find talented leaders to fill critical roles for their executive teams.
This group annually takes a day to donate time and skills to charity. Recently, Habitat for Humanity gave the firm's employees a big assignment: The chance to aid in bringing together a four-bedroom home in Pontiac. It was a long day of tasks such as vinyl siding, painting, installing baseboards and more. The work was motivating, employees said, and the team grew together because of the experience.