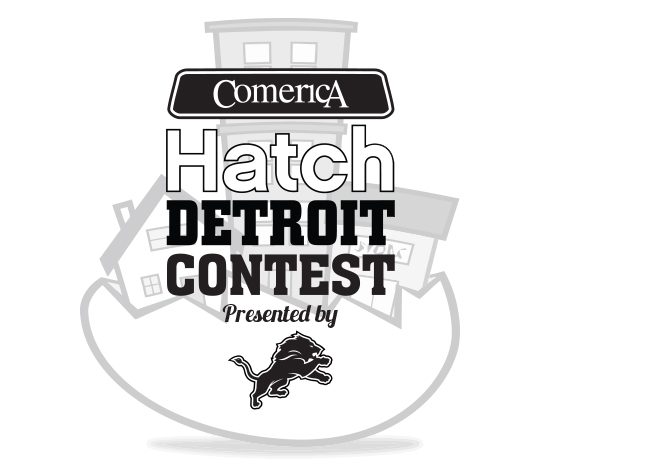 Small-business development, it could be argued, is going to be the difference between "old" Detroit and the new city that is emerging.
That is one reason why we love the Comerica Hatch Detroit Contest. This week, the Top 10 semi-finalists ere announced today at Ford Field in Detroit. And the list has some exciting opportunities for the city. There are businesses that foodies, music lovers and fashionistas all can love.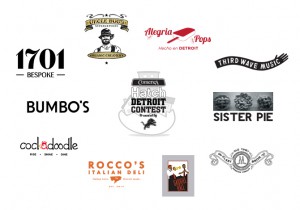 Hatch Detroit is a Michigan based 501(c)(3) organization that champions and supports independent retail businesses in Detroit through funding, education, exposure, and mentoring. Hatch Detroit was founded by Nick Gorga, a Detroit native passionate about the revitalization of the city and inspiring others in the community to create change.
"Detroit truly is a city with an entrepreneurial spirit and it shows in the 240 submissions to this year's contest," said Vittoria Katanski, executive director of Hatch Detroit, said in a statement. "The city is experiencing an upswing in the quantity and quality of small businesses open and we hope this year's contestants will help continue that positive growth."
The top 10 businesses vying for public votes are:
•    Algeria Pops will make paletas (Mexican ice pops) incorporating fresh, whole fruits and a variety of other authentic Mexican ingredients such as Chili and tamarind.
•    Bumbo's aims to be a true working class neighborhood bar with a fenced-in, cozy back patio area featuring healthy yet delicious dining options.
•    Cockadoodle is a full-service breakfast and lunch concept planned for the Avenue of Fashion that embodies the values of farm-freshness, genuine hospitality, quality standards and community honor.
•    Gabriel Hall plans to be a live entertainment bar & restaurant which celebrates the rich New Orleans-Detroit musical history and connection featuring an authentic Cajun menu and signature drinks.
•    McClary Bros. Outpost aims to be a tasting room/soda shoppe/bottling facility in Corktown serving fountain sodas made from drinking vinegars otherwise known as "Shrub Sodas."
•    Rocco's Italian Deli hopes by offering high quality meats, cheeses, vegetables and herbs to add to Midtown's food options and bolster its ethnic diversity by delivering a product and experience that is unique and affordable
•    Sister Pie plans to celebrate the seasons through pie and will use seasonal, locally-sourced ingredients to create sweet and savory food, including pies, cookies, breads and breakfast pastries.
•    Third Wave Music is an instrument retail store concept that plans to sell new and used instruments, provide lessons and operate a repair facility, and aims to become a necessary place for Detroit musicians.
•    Uncle Bug's Organic Creamery intends to be an ice cream manufacturing company with a retail scoop shop and wholesale distribution business offering a sustainably delicious ice cream that closes the gap in Detroit's demand for artisanal ice cream.
•    1701 Bespoke is a group of clothiers dedicated to providing designer custom clothes, such as suits, shirts and overcoats, crafted from hundreds of fabrics for men who value fit and style.
To read full biographies of each company, visit www.hatchdetroit.com.
The winning business pitch will receive a $50,000 grant courtesy of Comerica Bank and legal, marketing, accounting and IT support from Hatch Detroit.
Here are a few dates to remember: Round one public voting runs Thursday, Aug. 7 at 12:01 a.m. through Thursday, Aug. 14 at 11:59 p.m. Top four finalists will be announced and round two public voting begins on Thursday, Aug. 15 and runs through Wednesday, Aug. 20 at noon.
The winner will be announced at the Hatch Off event, where the final four will present their business pitch one last time to a panel of judges in the glass atrium at Ford Field in downtown Detroit.