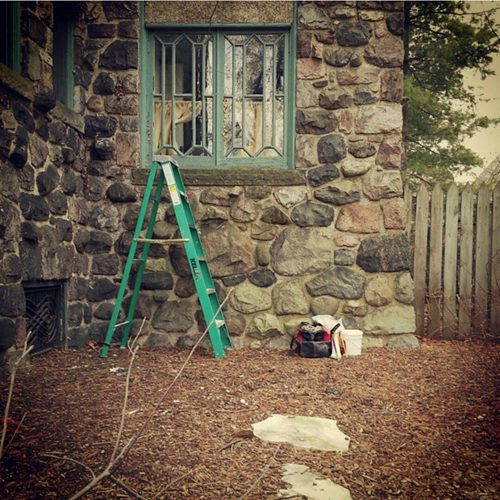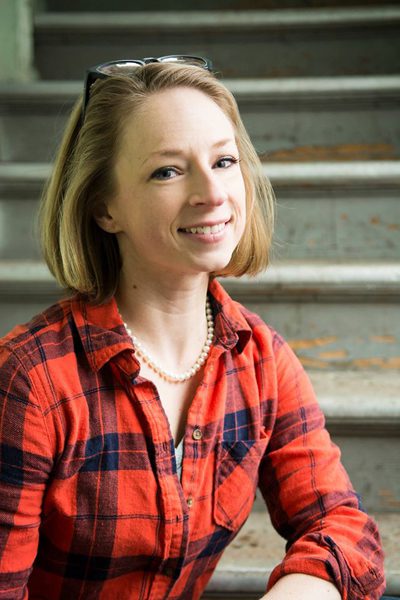 Building Hugger's warehouse on Detroit's East side is a cacophony of sounds: The quiet hum of paint strippers, the aggressive whine of a sander, the steady beat of hammers.
There, in the middle of the sawdust and chemicals, architect and building rehab expert Amy Nicole Swift finds herself perfectly at home.
Dressed in her typical down vest, plaid shirt and string of pearls, Swift is a seemingly unlikely candidate to lead one of Detroit's fastest growing building and renovation companies. On the surface, she almost intimidatingly smart and savvy: She has a bachelor's in architecture from Lawrence Technological University, a Master's degree in historic preservation from Columbia University and teaches design as well as architecture at area universities Mercy as an adjunct professor.
She's also an award-winning entrepreneur, earning funds and accolades for her local work. Funding came in the form of a Motor City Match award, which she will use to build a retail store onto her factory. The accolades came via the prestigious fellowship with the Tory Birch Foundation, an honor Swift won as a result of a national vote. The New York-based foundation helps women entrepreneurs grow their businesses by providing access to capital, entrepreneurial education, mentoring and networking opportunities.
Yet Swift proudly defies any definition in her work at Building Hugger. She launched the company about four years ago with an idea to work as a design firm within a recovering city, offering consultation work and more to people interested in preserving, highlighting and honoring Detroit's inspiring architecture.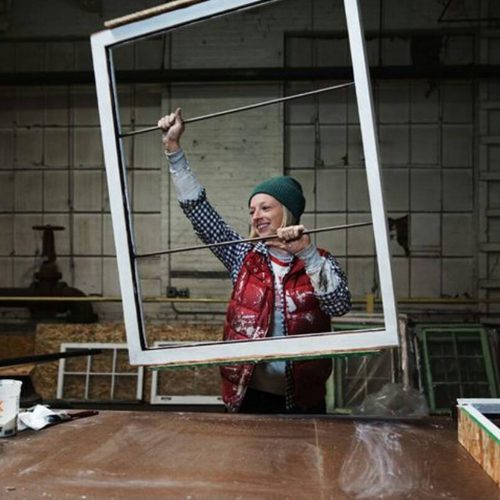 Then, she bought her first Detroit home and realized there were much more hands-on issues facing Detroit's burgeoning homeowner population. They needed practical help to revive these buildings. At the same time, someone needed to step up to ensure skills such as woodworking, high-end finish carpentry and window preservation were preserved.
To fix her own home, Swift contacted window preservation companies in the area, only to find they either were too busy to take on her "scrappy little house" or they wanted to charge her exorbitant prices to update her windows.
So the equally scrappy Swift took a historic window trades training through the Michigan Historic Preservation Network, saw a market need and decided to fill it. Multiple offices, many Kiva Detroit loans and job opportunities followed, confirmed what Swift already knew: Detroit needed Building Hugger just as much as she needed Detroit.
"As an architect, I was faced with the problem of promoting the reuse of these structures. But how could I hold property owners to that standard when they could not afford these services? So if we're going to promote restoration, we have to address that," Swift said.
"We also had to address other issues, like the fact that these are dying trades. It's not just because the people who do them are dying off, but it's because there wasn't a market for them. So we had to envision what this trade is and adjust it to fit the market. And I think we've accomplished that."