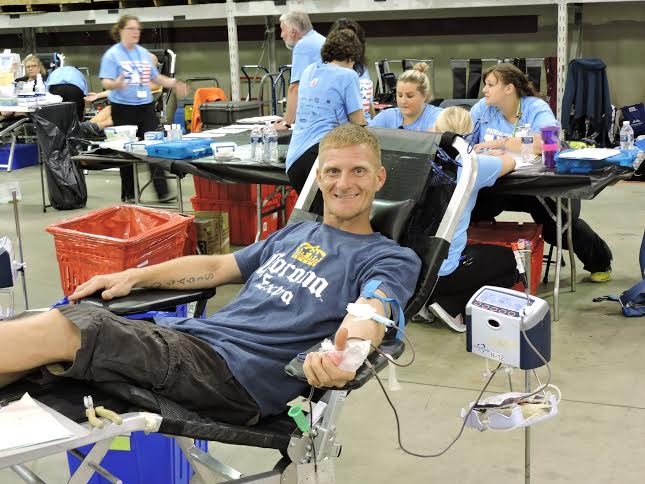 Businesses have power beyond creating goods and services — they can creates community engagement and something that helps friends and neighbors in the process.
This Sept. 11, the Spirit of America blood drive will return to Michigan International Speedway in Brooklyn, and it promises to be just as memorable as in years past. This year marks the 15th year since the 9/11 terrorist attacks.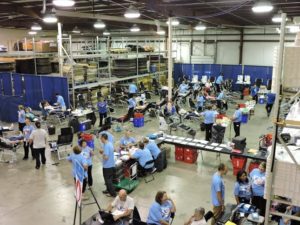 What began in 2002 as a tribute to honor the victims and heroes of 9/11 has now evolved into so much more. This event isn't just a blood drive, organizers say. It is an opportunity for the community to honor and remember all those affected by 9/11. Since its inception in 2002, the Spirit of America blood drive has collected more than 10,194 blood products, potentially helping save more than 30,438 lives.
"The Spirit of America is one of the more moving experiences we host," said Roger Curtis, MIS president. "It has evolved out of a simple need to want to do something for 9/11 into a meaningful, heartfelt and truly good thing to do with our community. People graciously come out to donate for Michigan Blood and solemnly remember what tragically happened that day."
Those who attempt to donate blood will have the opportunity to ride the MIS tram around the track, to the Home of the Brave exhibit. The exhibit is a 4,000-square-foot multi-media exhibit featuring videos, presidential letters, magazines, newspapers, and more. Donors will also be treated to lunch in the Champions Club overlooking the track and a Spirit of America gift bag, commemorative pin and t-shirt.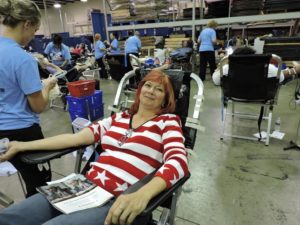 At the end of the tour, donors get an up-close view of nearly 3,000 American flags proudly displayed at Unity Field to honor the victims of 9/11. Each flag represents a victim of the attacks, and are placed by community volunteers and the Columbia Central High School Honor Society.
"Michigan Blood is proud to be part of the 15th Anniversary Spirit of America Event," said Heidi Seitz, donor relations manager for Michigan Blood. "What a great experience donors get to be a part of – not only helping to save lives, but showing tribute and keeping the victims' memories alive."
To participate in this extraordinary event and behind the scenes MIS experience, individuals must have an appointment to donate blood. The blood drive runs from 7 a.m. to 3 p.m.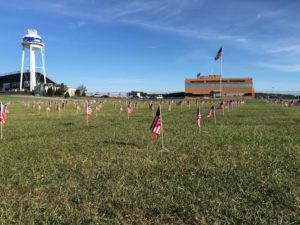 To donate blood, individuals must be 17 years old (16 with parent/guardian consent), weigh at least 110 pounds and pass a health screening. Also, donors should not donate whole blood within 56 days of the event.  Blood donors should bring photo ID or two pieces of non-photo ID. Additional information about blood donation can be found at www.miblood.org. Event details can be found at www.SpiritofAmericaBloodDrive.com.
Founded in 1955, Michigan Blood is a fast growing, independent, non-profit blood bank headquartered in Grand Rapids. It provides blood products and services for more than 60 hospitals throughout Michigan and is an established leader in quality and service.
Michigan Blood collects more than 125,000 units of blood each year at nine permanent donation sites and more than 3,600 mobile blood drives in 40 counties statewide. Michigan Blood has a nationally recognized stem cell (marrow) program and created Michigan's first public cord blood bank. In addition, Michigan Blood provides therapeutic apheresis, cellular therapies for the treatment of cancer and transfusion medicine consultations.