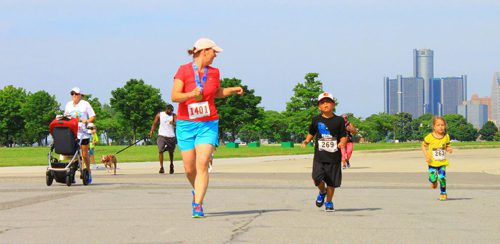 Jenna Greenman has had the pleasure of watching many aspects of her life grow: Her career, her children. But one of her favorites has been the growth of her family's annual fund-raising running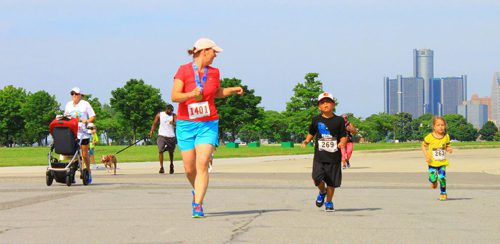 event.
The Greenmans' 8th annual "Escape to Belle Isle – Spirit of Detroit Challenge" will take place at 8:30 a.m. July 16 on Belle Isle, 1 Sunset Drive. This iconic summer event benefits the Ronald McDonald House of Detroit and draws up to 800 participants.
The cost is $35 for adults and $25 for children who run in the Kids' Fun Run, a 400-yard race that starts at 10 a.m. Adult registrants will receive a dry-fit tech shirt and custom medal; kids will receive a T-shirt, medal, and trophy. The top male and female in the 5K and 10K will receive a gift card prize.
D.J. Michael Karach will play music that gets people dancing and revved up for the race. Race organizer Jenna Greenman, of West Bloomfield, serves as master of ceremonies and announces the winners. The level course race starts and ends at Belle Isle Casino, with a gorgeous view of the Detroit River. There will be drinking water on the course, light refreshments after the race, portraits by sketch artist Darryl Swift and face painting for kids.
It is one of the premier running events in the summer and is endorsed by the Michigan Fitness Foundation and the Governor's Council for Physical Fitness, Health and Sports.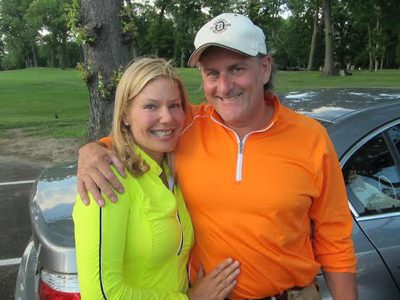 "Runners use it as training for the Talmer Marathon and Brooksie Way race in the fall. While it's competitive, there are also people who like it because they can do the race with their children and bring babies in strollers or take their dog. Because it has a flat course, it is a great 5K and 10K race for runners, joggers, walkers and hand cyclists too," said Greenman, an attorney at Kitch Attorneys & Counselors and a board member of the Ronald McDonald House of Detroit.
"We encourage any and all to attend this race. It's a really fun, inclusive Detroit-based event," said Jennifer Litomisky, executive director of the Ronald McDonald House of Detroit. "Proceeds from this race will go toward our Hearts, Hands and House capital campaign, which is nearing the finish line with only $500,000 left to raise."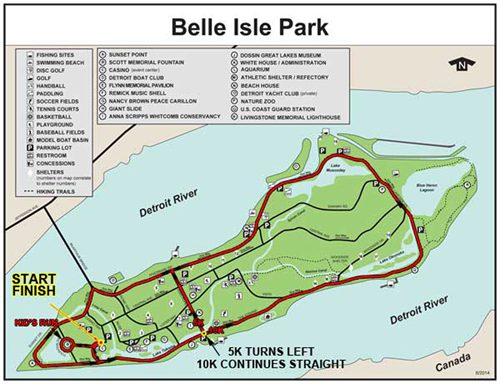 The Ronald McDonald House located at 4707 St. Antoine provides rooms, meals and van transportation for families that have critically ill children staying at the Children's Hospital of Michigan and other nearby health facilities. A nominal daily fee is charged for guests at the House who have use of a bedroom and common areas, including a kitchen, specially equipped rooms for teens, a play area for young kids, and a beautiful serenity garden. No family is turned away due to a lack of funds.
Participants can pick up their shirt and number or register from 6:30 a.m. to 8 a.m. on race day at the Belle Isle Casino. A timing chip on the race bib keeps track of winners and times, which will be posted online after the race. There is no state park admission fee on race day for participants. The race is sponsored by Kitch Attorneys & Counselors, Absopure and Running Fit.