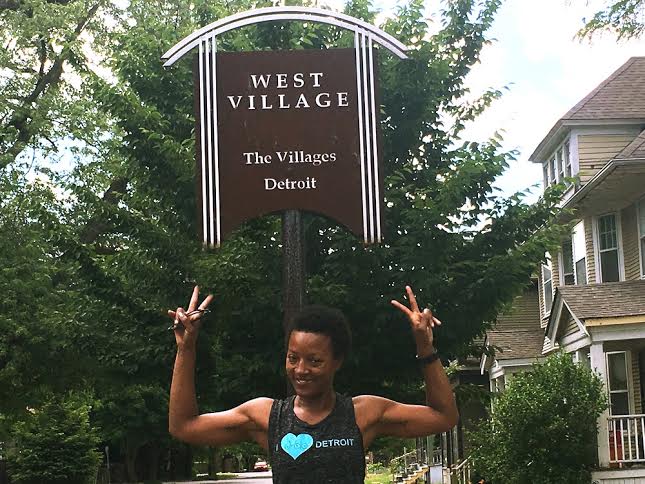 Amina Daniels left the glitz and glamour of New York City when she felt Detroit and its Midwest honesty, pride and raw beauty calling to her.
The former expert in retail management and client services is taking her expertise at operating high-end stores and opening her own place in Detroit's West Villages this fall. Daniels' Live Cycle Delight is getting ready to welcome cyclists and fitness enthusiasts thanks in part to her winning the 2015 Comerica Hatch Detroit Contest.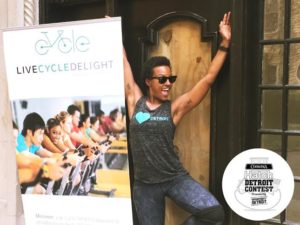 The 2016 deadline is fast approaching for entrepreneurs to submit to the Comerica Hatch Detroit Contest in hopes of winning $50,000 provided by Comerica Bank to open up shop in Detroit, Highland Park or Hamtramck. Entrepreneurs have until July 15 to enter the contest and can apply online by visiting HatchDetroit.com/apply
Live Cycle Delight competed in last year's business retail competition beating out 170 other applicants to take home the $50,000 grand prize. Live Cycle Delight will be the first contemporary indoor cycling studio located in Detroit offering different indoor cycling classes ranging from 30- to 90-minute sessions with varying intensity levels.
Additionally, Live Cycle Delight will encourage outdoor bike riding by hosting meet-up rides, and the studio will also feature a Bike Lounge with a tire pump station, lockers, Wi-Fi and water provided free for all members and class participants. Part of Live Cycle Delight's Bike Lounge, will be a hydrate station filled with cold-pressed juices and healthy snacks available for purchase.
Located at 8019 Agnes Street, Live Cycle Delight will be the fourth contest alumni to locate in the West Village area and the first contemporary indoor cycling studio in Detroit.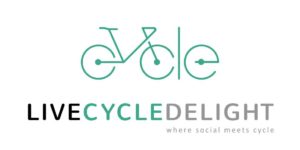 "Live Cycle Delight will be the contest's 15th business to establish a brick and mortar location in metro Detroit," said Vittoria Katanski, executive director, Hatch Detroit. "From bakers to brewers to a kayak rental company, and now the first cycling studio in Detroit, this contest brings together a unique group of business entrepreneurs who will continue to make Detroit's independent retail standout."
Visionary entrepreneurs looking to follow the tracks of Live Cycle Delight have until July 15 to submit applications for the 2016 Comerica Hatch Detroit Contest, presented by Opportunity Detroit, for a chance to win $50,000 from Comerica Bank, and more than $200,000 in pro bono services including a $25,000 branding and design package from GTB (formally Team Detroit), a 30-second social media advertisement from MCCI, legal services from Honigman Miller Schwartz and Cohn and a package of accounting, IT, public relations support, and counsel from Hatch Detroit and its partners.
As presenting sponsor, Opportunity Detroit will host the Top 10 Announcement Party and the Hatch Off event to declare the 2016 contest winner determined by public vote and a live pitch to a panel of judges on Aug. 26.
"When the top 10 Comerica Hatch Detroit Contest semi-finalists are announced they instantly become part of the Hatch Detroit family," said Katanski. "For many of the top 10, the contest is their introduction to the public and is a great way for them to gain visibility, public support and support of other potential investors."
The contest has garnered 1,400 business submissions with a combined 300,000 public votes that helped crown Hugh, La Feria, Batch Brewing Company, Sister Pie and Live Cycle Delight as contest winners, and assisted 14 other business storefronts in the cities of Detroit, Highland Park and Hamtramck since 2011.
Comerica more than doubled its commitment for the 2016 contest, investing an additional $50,000 to help launch even more small business successes in Detroit and contributing $25,000 to the Michigan Women's Foundation to establish a micro-enterprise loan fund offered exclusively to Hatch Alumni to help them meet short-term funding challenges.