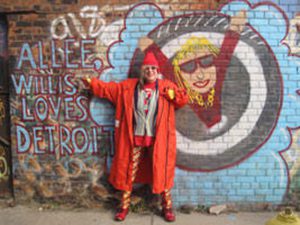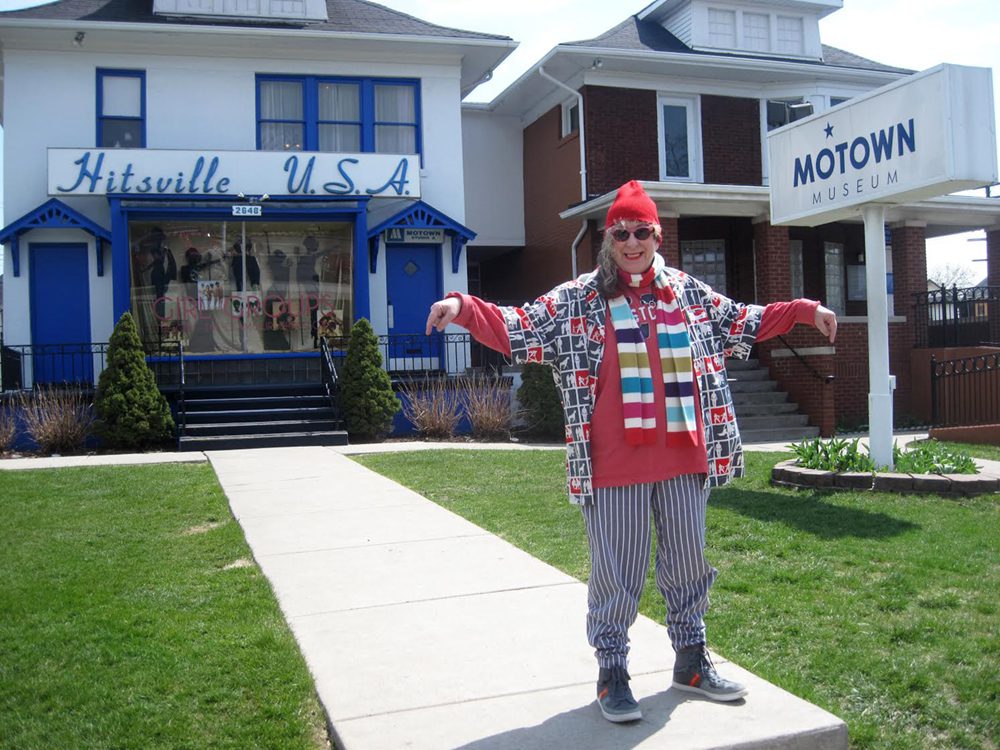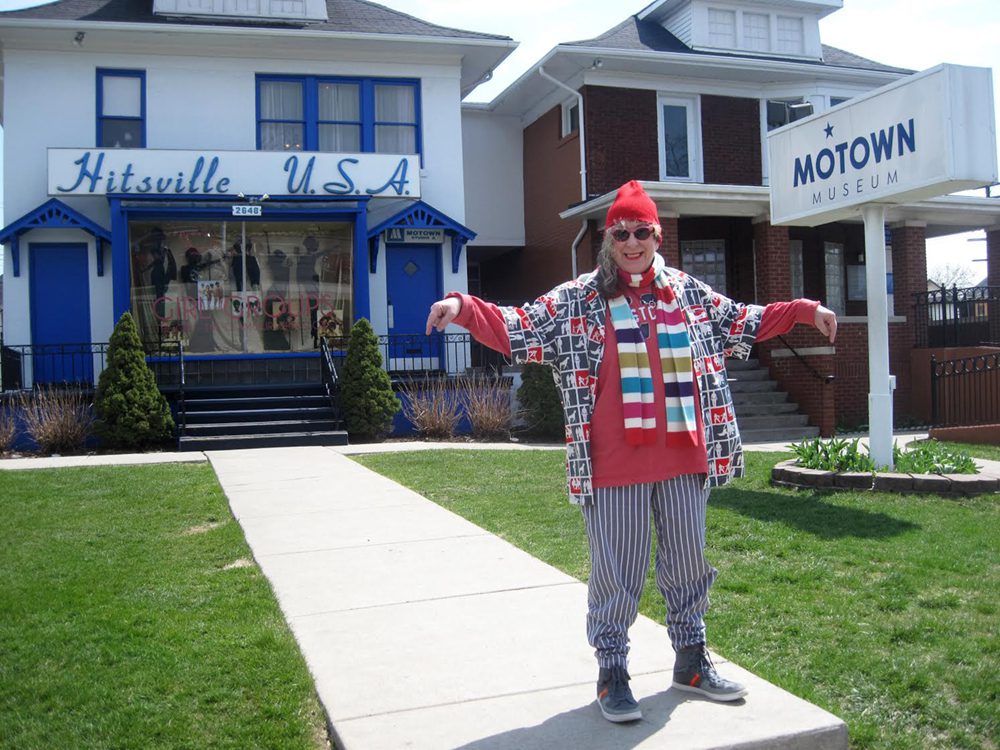 Songwriter Allee Willis has always loved her hometown of Detroit and the state of Michigan – and that feeling is being reciprocated big time.
In the upcoming weeks, Willis will be inducted into the Songwriters Hall of Fame. Then, she'll travel to Detroit to pick up her Distinguished Achievement Award at the Detroit Music Awards. After that, she'll perform for audiences during her infamous "Allee Willis Loves Detroit" sing-along parties May 18 and 19 in the City Theatre in Hockeytown.
People Magazine said, "She throws parties that are works of art in themselves. Willis's ultra-exclusive…parties are the campiest hot tickets." And if you came to her premiere party for "The D," her sonic extravaganza featuring 5,000 Detroiters, at the Detroit Institute of Arts last September, you know that her get-togethers are nothing short of dramatic.
Willis – who is best known for hits such as Earth, Wind and Fire's "September" and the Friends' television theme song "I'll Be There for You" – credits Detroit, Hitsville U.S.A. and the Motown Sound for being major influences in her career and personal life.
Motown magic
"Motown has always had an influence on me from when I started listening when I was 11 or 12," Willis says. "I just died for every single record that came out. I think every kid who grew up in that era felt as much a part of Motown as (founder) Berry Gordy did. You had a sense you grew up in the coolest city in the world because of Motown."
Once Willis got her driver's license, she would head over to the Hitsville U.S.A. recording studio on Grand River Avenue. She sat on the lawn and listened intently to the music being made there. That is how she learned notes, composition and writing lyrics, Willis says.
"You could see the musicians and singers coming in and out of that little house. The sounds of certain instruments would leak out of the walls – bass, drums, background vocals," Willis says. "To this day, I have never taken music lessons. The only lessons I ever had were by sitting out there on that lawn and listening."
Willis says she is honored to be a part of Michigan and is excited to receive the awards and crowds that will come to her shows. She's also thrilled to become part of the Songwriters Hall of Fame.
"It wasn't expected, but I'm elated," Willis says.