For Alice McAllister Tillman, performing with Detroit's famous Brazeal Dennard Chorale is a culmination of all of her life's experiences.

Since she started with the Chorale in high school, singing became a way to express herself, to share who she is and how music makes her feel. It is a teaching moment,  for herself and for her appreciative audience.
Fast forward a few years, and Tillman still finds inspiration in this iconic Detroit chorale. The award-winning Brazeal Dennard Chorale is now under her direction; she is the newly christened conductor for this visionary group of singers who are performing their annual holiday concert Dec. 6 at Marygrove College for the first time.
This is the 44th annual Holiday Concert for the 40-plus member group, which will honor this festive time with a concert including carols, classical works and sacred Negro spirituals, music that the Chorale as sought to preserve along with the mission of its legendary founder.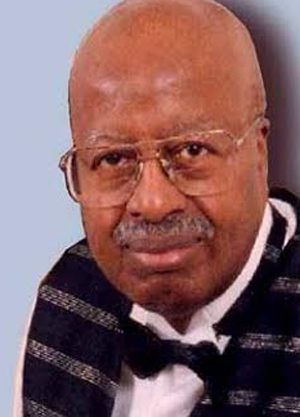 Named after its legendary founder, the late Brazeal Dennard, the Brazeal Dennard Chorale's mission is to "remember, discover, preserve, and share the Negro spiritual as a part of the artistic community, and to rediscover and perform significant choral works by African American composers." The Chorale, whose members represent all walks of life, won gold and silver medals at the 2012 World Choir Games.
For Tillman, Chorale Executive Director Yvonne Turner and the other Chorale members, this concert is more than a single performance. It is one of many that link together over the decades, holding all those who have sung with this spectacular group together. It is bond that ties them together musically, serving as spiritual food throughout their lives.
As such, Tillman feels a certain weight with her new position as conductor. Female conductors are rare in classical music as well as in chorale. Tillman, who is a former teacher and mother of four, knew Dennard during her years at Northwestern High School and she believes in his mission with a passion that still burns hot.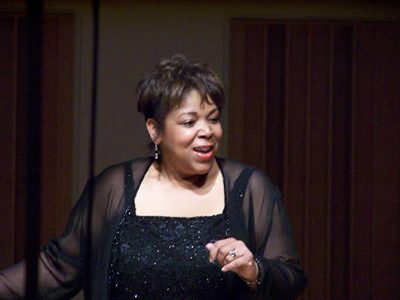 There, Dennard produced award-winning choirs as director of the Fine Arts department. Tillman, a noted soprano, loved his magical teaching methods, his fascination with music of all kinds as well as his discipline toward his art.
"It was there that my love for classical music and ensemble singing began," said Tillman, who also may sing during the Holiday Concert. "Being a part of The Brazeal Dennard Chorale and helping to fulfill the mission of the organization is an awesome responsibility."
General admission tickets for the 4 p.m. Holiday Concert performance are $25. Concert tickets can be purchased in advance by contacting the Chorale office at 313-331-0378 or online at www.BrazealDennard.com. Tickets also can be purchased the afternoon of the concert at the entrance of the Marygrove College Sacred Heart Chapel. Marygrove College is located at 8425 West McNichols (off Wyoming) in northwest Detroit.