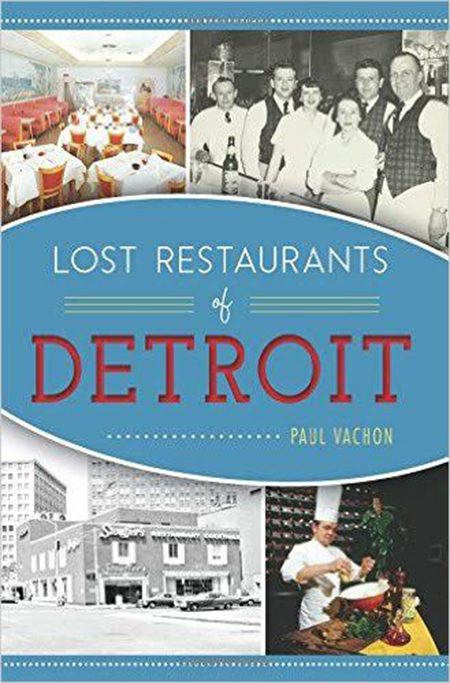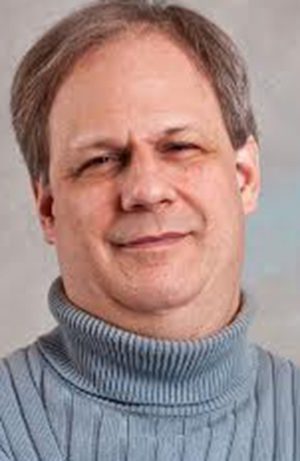 Paul Vachon wanted at one time to be a priest, but life and his poet's soul took him in another direction as a writer and communicator.
And, like most of us, he loves a good bite to eat. That is why his latest book via The History Press is a must-read. "Lost Restaurants of Detroit" is an homage to the many fine restaurants, eateries, greasy spoons and dives that made this city unique. Food and the sharing of a meal is what makes memories. The sights, sounds and smells recall good times and good people. In fact, Paul himself proposed to his wife inside a Detroit mainstay.
Eating out is part and parcel of life in Detroit. While some restaurants come and go with little fanfare, others are dearly missed and never forgotten. In 1962, patrons of the Caucus Club were among the first to hear the voice of an eighteen-year-old Barbra Streisand. Before Stouffer's launched a frozen food empire, it was better known for its restaurants with two popular locations in Detroit. The Machus Red Fox was the last place former Teamsters president Jimmy Hoffa was seen alive.
Through stories and recipes nearly lost to time, Paul explores the history of the Motor City's fine dining, ethnic eateries and everything in between.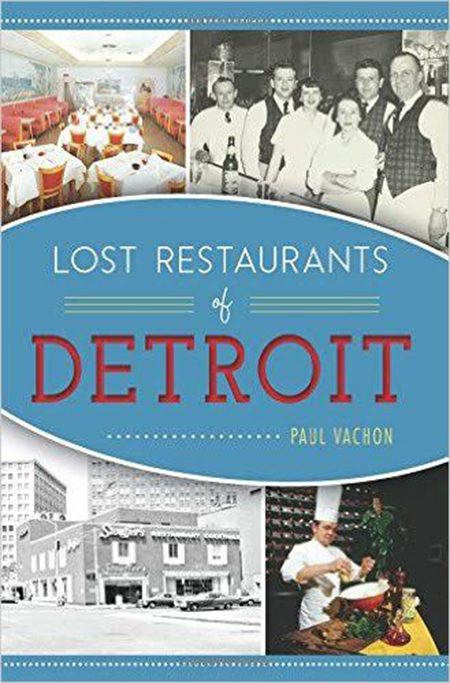 "Writing 'Lost Restaurants of Detroit' was challenging and exciting at the same time," Paul said. "I'm a lifelong Detroiter, and many of the establishments included resonate in my personal memory. But before taking on this project I had no experience writing on a food related topic. It soon opened a new world for me."
Paul also is author of "Forgotten Detroit, "South Oakland County" and "Legendary Locals of Detroit." Paul has written many articles and pieces for various publications, including Avalon Travel, the History Channel Magazine, HOUR Detroit and Michigan History. Paul earned his bachelor's degree from Sacred Heart Seminary College in Detroit.
Q: Why write this book?
A: The History Press approached me with the idea. To be honest, writing a food related book had never occurred to me, but I thought a while and decided that bringing this area of Detroit history to life would be a worthwhile project, so I took up their offer.
Q: What surprised you the most in the research?
A: Prior to taking on this project I was unaware of the extent to which Detroit's newspapers once covered and reviewed restaurants. I had no problem locating a myriad of reviews, articles and blogs about Detroit's dining scene of yesteryear. The defunct Detroit Times was a particularly good source.
Q: Why do Detroiters stay so loyal to their favorite eateries?
A: The restaurants a diner favors says a lot about their own personal tastes and style. Once a person finds a place he or she really identifies with, they'll acquire a feeling of belonging–as if the restaurant almost feels like a second home. Most people find this quite comforting.
Q: What restaurant(s) are the ones you remember the best?
A: I'll be honest, some of the restaurants I included were places I never dined at personally. But among those I did, my fondest memories are of the Pontchartrain Wine Cellars and Carl's Chop House. I took my wife to Carl's on the night I proposed to her.
Q: What did you learn about the city or its businesses from this book?
A: The traditional (and often tax deductible) businessman's lunch was once the staple of many a restaurant's business. Detroit's dining scene was once built around this cornerstone. I already knew this, but I was unaware as to just how many formal establishments there were within the city.