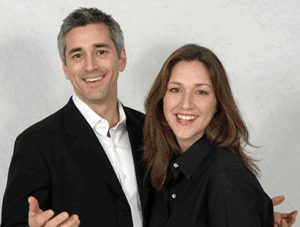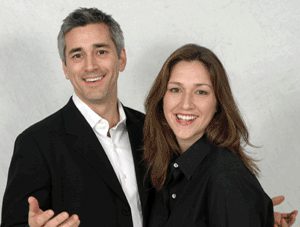 Steve Jasgur is a business owner by day and the guy who sells you things by night.
He's the guy in the television commercial that convinces you that you need Listerine or want to buy a particular brand of car. He is an actor with more than 70 commercials on his resume. He even played a lead role in a "learn to dance" video opposite Jerry Springer and Kim Johnson from ABC's "Dancing With the Stars."
In his day job, Jasgur is co-owner of Joe Cornell Entertainment, an entertainment company that has provided entertainment, energy and expertise at more than 20,000 events in Metro Detroit. Jasgur started working for Joe Cornell when he was a 16-year-old sophomore at West Bloomfield High School.
He also is the coordinator of LAUNCH, a bi-annual talent showcase for industry veterans. Held in Chicago, the event brings professionals and industry leaders together over a three-day weekend to watch North America's hottest new models, actors, singers and dancers. Its next event is in November.
His introduction to acting, dancing and more was the famous Joe Cornell pre-teen dance program. This nationally recognized dance class is aimed at Metro Detroit tweens in sixth grade. The 12-week series of dance lessons and parties runs each fall. Jasgur said the program is geared toward preparing your children for their transition into young adulthood, and it has made big changes in many kids' lives.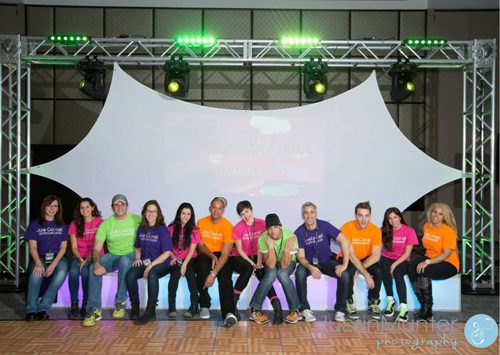 "It's really teaching them social etiquette through dancing. There's positive structured peer interaction. It's the first time for many of these kids that boys are dancing with girls. It's a huge moment for them. It's all about instilling confidence in them," Jasgur said.
Back in high school, Jasgur was a dance class teaching assistant for Cornell, along with his younger sister, Rebecca, who now co-owns the business with him. On the weekends, Jasgur spun tunes at area bar and bat mitzvah parties where Joe Cornell Entertainment was performing.
When he started college at the University Michigan, Jasgur would come home on a regular basis to perform as "lead entertainer / Emcee" at weekend special events. Upon graduation, in 1991, Jasgur and his sister purchased the business and began to expand it.
"I got started in high school, doing musicals and the like. I got a degree from the University of Michigan in communications; I did theater there, but not in the actual department. I was raised that there was no security if you became an actor, so I was working on a career behind the camera," Jasgur said.
"So I decided to head to Los Angeles and become a producer," he added. "In my senior year of college, things started to change. I started going on auditions, booking little things. I got my SAG (Screen Actors Guild) card. When I got this little commercial for a car dealer, I started to get residuals. One check came, then another. They just kept coming!"
Jasgur was hooked. He made $5,000 on that commercial in its first summer. Then it ran again another summer. He got the acting bug – and then some. His sister took over the reins during the week at Joe Cornell Entertainment; he moved to New York during the week to do jobs. For nine years, he flew back and forth as his career developed.
"I'd be here on the weekends for parties then back to New York. I cannot thank my sister enough for running things at that time," Jasgur said. "I did lots of modeling and lots and lots of commercials. I did a few student films and smaller independent films. My most famous work was the Listerine commercial. There are still different versions of it on today. It's been all over the world."
These days, Jasgur is doing a few commercials here and there – mostly for airlines such as Delta and a Pure Michigan spot. But he never forgets how important his work is at Joe Cornell, booking parties and giving people the times of their lives.
"I have had so many people say, 'You taught me to dance' or 'You did my party.' There are so many positive memories out there of what we do," Jasguar said.