Mentorship, for many business people, is a primary form of giving back. It is about sharing your knowledge – both of the hard knocks and big successes – that come from decades in the business. It is offering a helping hand to a younger generation and being happy about it.
That is one reason why Phil Rzepka wanted to become president of the Adcraft Club of Detroit. Not only is this venerable organization near and dear to him, but he also feels revitalized when he works with college-age students through Adcraft's unique programs, particularly AdCon.
"It's about being connected and giving back," said Rzepka, whose one-year term as president of Metro Detroit's largest advertising association started in July.
And it doesn't hurt that he gets to meet all of Adcraft's impressive speakers, who recently included Penske Corp's Bud Denker, Dr. Oz, Facebook COO and best-selling author Sheryl Sandberg and Detroit Venture Partners CEO Josh Linkner.
Rzepka is part of a new slate of officers who will lead the Adcraft Club for the next year. Established in 1905, the Adcraft Club of Detroit brings together members of the media, advertiser and agency community. Its goal is "to exchange big ideas, support and educate one another as means of evolving their own professional development and the creative industry they are a part of." With 1,600 plus members, the Adcraft Club of Detroit houses some of the most well-respected and established consumer brands in the world.
The 2014-15 board also includes new officers and members to its 25-member board of directors. Following Adcraft succession policy, Eric Kracht is now first vice president, Susan Venen-Bock is second vice president, Tom Talbert is corporate secretary and Jarilyn Auger returns as ex-officio treasurer. Adcraft also elected new members Rob Cuoto, John McFarland, Emily Shahady and Keith Ulrich and appointed Jim Ryan to its board. The club also re-elected current board members Cristina D'Aristotile and Don Miller Jr. and appointed Colleen Lafferty, Kevin Pietsch and Lynn Pellerito to serve additional terms.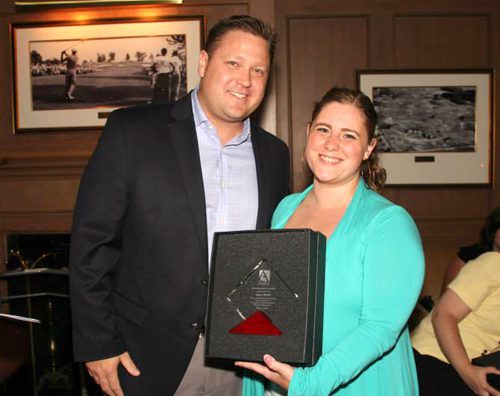 Rzepka became president after moving through the ranks of the Adcraft board as corporate secretary, second vice president and first vice president, following Adcraft succession policy. He was the co-chair of the club's Education Committee and served a three-year term on the Adcraft PM Committee, serving as co-chair his third year. During his time with the club he has helped initiate several Adcraft events including its Executive Learning series and its annual AdValanche ski trip. Rzepka also helped lead the transformation of the "Advertising as a Career" Symposium to what is now known as AdCon.
"Phil's work with the Adcraft PM and Education committees has helped engage our younger members and provide even more opportunities for our club to grow and strengthen," said outgoing president Ron Boe in a statement. "I'm happy to pass the baton and confident he will continue to take our club in the right direction."
Rzepka is currently senior vice president, head of Digital for the Carat media planning agency with previous roles as vice president, director of national digital at Starcom Detroit and an associate media director at General Motors Planworks.
A little more on this Wayne State grad – he's from Michigan, born and raised in Detroit. He joined Adcraft when he was at WSU because one of his professors was heavily involved in the club. Participating in Adcraft introduced him to the ad world, Rzepka said, and he loved it.
That is one reason he's so involved in AdCon – about 200 students from around Michigan, Ohio and Canada come to the November event. (The date was selected because it is the one weekend Michigan State University and the University of Michigan doesn't have home games.) It has about 50 industry volunteers who conduct panels and seminars for the students, who also can have their portfolios reviewed and critiqued.
Along with AdCon, Adcraft offers a range of programming that serve several purposes including education/career development, networking and supporting the next generation of talent as well as giving back to the community. Some of these programs include:
• ADvance – a training program for junior members of the club about different aspects of the industry
• Adcraft PM – a committee aimed at the younger members to support networking and civic activities
• Executive Learning Series – Ongoing education series keeping Adcraft members up-to-speed on emerging trends in the industry
• Student Scholarships – Adcraft provides thousands of dollars every year to Michigan college students pursuing careers within advertising and marketing
He also loves the work that Adcraft does for seasoned professionals. That is why the club created its Executive Learning series – it helps people in the profession stay in touch with the changing world and with what college-age kids are learning.
"Even when you are at the top of your game or career, you want to learn more about what's coming up and how the industry is changing," Rzepka said.
Having so much programming is what keeps people coming back to Adcraft – and keeps their talent in this state, Rzepka added.
"Maintaining the talent in this region is paramount to what the club does," Rzepka said. "If we want to keep these accounts in Metro Detroit, we've got to keep the talent here to serve these advertisers."