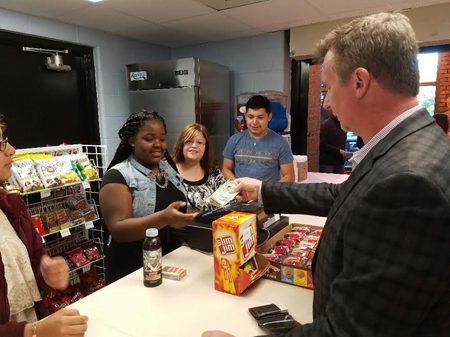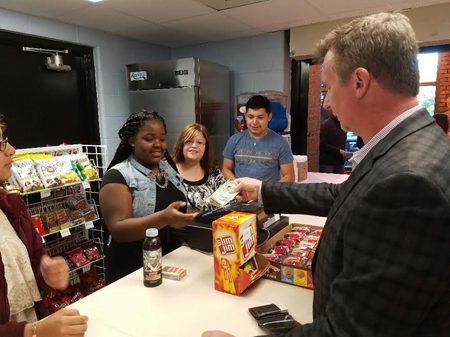 There's an old adage about giving a man a fish and teaching him to fish. That wisdom can be applied across the board to the kind of education students at Grand Rapids Public School's Innovation Central.
This high school is unique because it is made up of four distinct college/career preparatory academies within one building, including academies for Modern Engineering; Business, Leadership & Entrepreneurship; Design & Construction; and Health Science & Technology.
Recently, Amway provided the high school's construction/design/business students to open up a school store. Students at Innovation Central have been hard at work this fall renovating a former concession stand and office into a school store.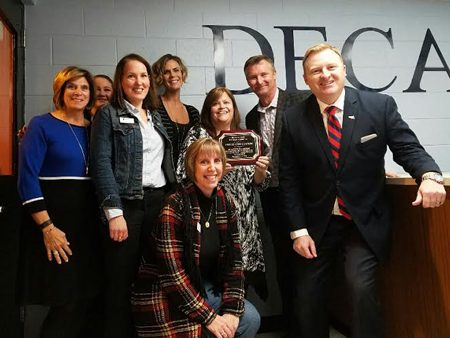 A school store can teach students a bit of everything: How to budget. How to plan for purchases. How to determine needs versus wants. How to manage money. Accounting. Finance. Monetary systems. It's amazing how much these students will gain from having this space and this opportunity available to them.
Academy for Design and Construction students provided the design work and some of the labor. Students in the Academy of Business, Leadership, and Entrepreneurship created the business plan and will operate the store to fund their participation in DECA competitions. DECA prepares students for business careers, such as marketing, management, finance, and hospitality.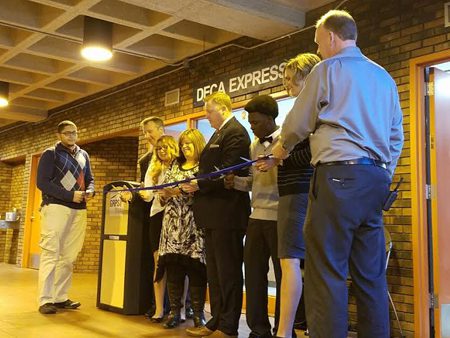 Costs to construct the store were underwritten by Amway. The Grand Rapids company was honored to participate in this project, said David Madiol of Amway Community Relations.
"Amway has been a long sponsor of the Academy of Business, Leadership and Entrepreneurship (ABLE) within the Center of Innovation High School," Madiol said. We were proud to sponsor the DECA Store, because it gives the ABLE kids real-life experience in running a business, which goes above and beyond what they can read in a textbook."