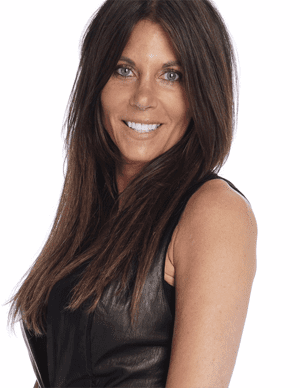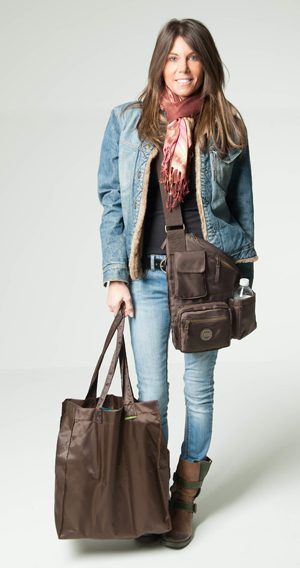 Her bags have hung on some of the nation's most famous arms, showing up everywhere from New York Fashion Week, Teen Choice Awards and charity events around Los Angeles. Pretty good for a handbag designer from Metro Detroit.
Annette Ferber, who built her handbag collection from the ground up, will be featured along with two of her handbag designs on Extra's Shop the Scoop at 7:20 p.m. Tuesday (tonight!). It's another milestone for the attorney turned designer.
Company representatives are now selling directly to retailers throughout the United States. The company has four full-time employees with offices and a warehouse located in Commerce Township. The Annette Ferber Collections are positioned for growth and Ferber would like to bring more jobs to Michigan.
The youngest of three children born to successful entrepreneurs, Ferber is no stranger to startups and hard work. Her parents, emigrants from Poland, founded HoMedics in Commerce, which sells health accessories and other products in 60 countries.
Ferber's desire to be a green consumer was the catalyst that led to the creation of her first collection of bags, and ultimately The Annette Ferber Collections.
According to Ferber, "I always tried to be green at the grocery store, and my kids were constantly stepping all over my recycled bags in the car. Or I would forget to bring them into the grocery store. I thought, 'Why isn't there a set of collapsible bags all in one pouch that are ready to use when you need them?'"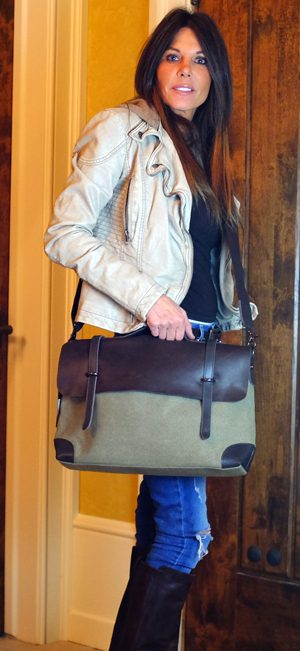 Determined to make her own, she sketched out a design. Ferber's first prototype was made from paper and staples. She then purchased her first sewing machine and worked on designing and perfecting a set of expandable fabric bags that were functional, fashionable and durable.
Ferber ultimately designed a pouch that shoppers could place on their cart and would open up to additional pockets and sizes that was easy-to-use and high-quality.
Ferber, who had practiced law before becoming a stay-at-home mom, patented the design of the four-bag set that folded down into a 13" x 7" pouch. The set included a bag with compartments for breakable items, an insulated bag for refrigerated items, a large bag for regular groceries and an expandable bag for bulk items, such as paper towels.
Ferber not only took the bags to the grocery store, she literally took them to market in 2010, naming them, "Sacs of Life," to represent lifestyle and sustainability. To keep the bags affordable, she located a manufacturer in China, where she traveled to visit open markets to select the perfect fabrics and hardware.
Ferber landed a slot to showcase the bags on the TV shopping channel QVC. "We had to demonstrate the value and many features of the Insulator four-piece set in a seven to nine-minute segment," recalls Ferber.
"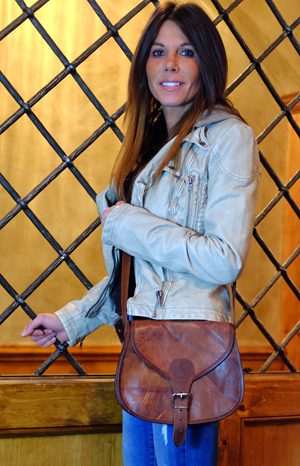 Doing demos is what sells the bags," Ferber said. "People need to understand the value and the features of how they unfold and their different uses. We have videos that show that on our website and at retail stores."
It was an instant hit with QVC viewers, with sales of $13,000 a minute. Based on that success, Ferber expanded her line and designed 10 to 12 innovative shopping and travel sets, as well as everyday cross-body bags. Her line of bags was chosen to premier in Costco's highly selective Road Shows, where they sold 75-120 bags each day. This exposure to a massive customer base sparked sales and brand awareness.
After years of growing the Sacs of Life brand into a successful company that offered stylish functionality; Ferber felt it was time to fulfill a longtime dream of launching a new collection of fine leather bags. In January 2014, she regrouped as the Annette Ferber Collection, changing the name of Sacs of Life to the Sacs Collection.
Ferber's journey as a handbag designer has taken her to a place she has always aspired to reach with the launch of an exceptional line of fine and distressed leather as well as canvas products; called the Journey Collection. Wherever possible, the designs incorporate up-cycled leather and material remnants in recognition of today's environmental concerns.