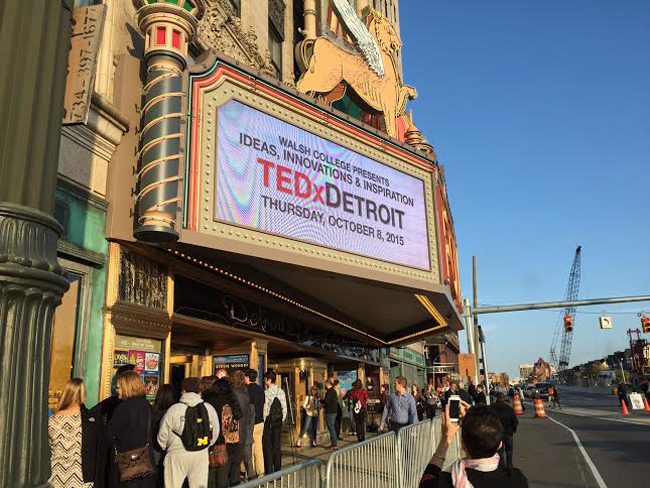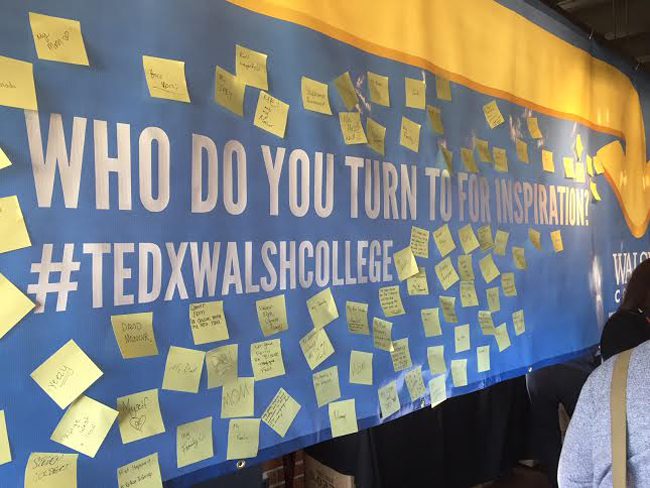 Every year for the past seven years, TEDxDetroit has brought a bevy of speakers – all ages, all backgrounds with an emphasis on technology, education and entertainment – to Detroit for a one-day festival of ideas.
The idea is simple: Everyone (in person and online via a streaming broadcast) learns something new, gains some experience and grabs a ton of inspiration to fuel them for the next year. It's a chance to blow people's minds – or create explosions, like in the case of Thursday's event at the Fox Theatre.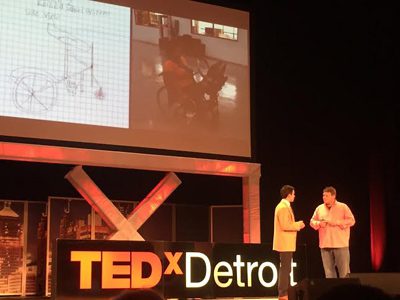 This year's TEDxDetroit event felt like it had a single theme – unity. Both the speakers and the participants were all in on the city, the region and finding solutions to the state's top issues. Everyone was a dreamer, a doer and devoted to Detroit and Michigan as a whole.
TedxDetroit, presented Oct. 8  by Walsh College, is a conference like no other. It is a locally organized effort, put together by a panel of Detroit champions who screen possible speakers to find those who are genuinely changing Detroit – or those who have the power to change the region either with what they are about to do or have the ability to do. The goal is to combine the audience with Ted speakers, videos and Lab participants who will "spark deep discussion and connection" in this group and elsewhere.
There were so many impressive moments throughout the daylong event. There was the electric Karen Buscemi, who highlights the massive movement to create a "Garment District" within Detroit, putting not only an incubator within Tech Town but a whole effort into textiles, sewing and garment manufacturing within Midtown Detroit.
Another showstopper was Mallory Brown of World Clothesline, who noted how direct, personal appeals to issues such as poverty and world hunger – both in Detroit and around the world – are creating real, actual change. She fund-raised for the city as well as cities around the world, and she is on a personal mission to see an end to social ills like hunger and despair.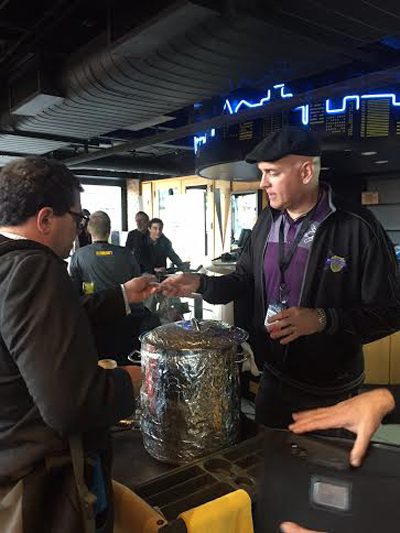 There were some fun moments as well, like when Rob Mies brought out his bats and talked about his conservation efforts through Cranbrook and elsewhere. There also were somber moments, such as when Aaron Foley, the freelance writer turned author whose book, "How to Live in Detroit Without Being an Asshole," stepped up. That title may have sparked some laughter, but Foley's heartfelt yet tough talk about what the region needs to do to stop having the same tired conversations about New versus Old Detroit was an eye opener.
This day-long, independently organized Ted event was, as always, inspirational. Another highlight was the University of Detroit Jesuit high school student designing a "wheelchair stroller. The Q&A between Alden Kane, organizer Charlie Wollborg and user Sharina Jones was incredible – there was an outstanding, long unmet need for mothers in wheelchairs to have some way to carry their infants along with them through their daily routines. And, together, Kane and Jones came up with answer that will truly change people's lives. Their story recently made the media rounds, but to hear them in person and see the look on their faces as they talked about this invention was outstanding and memorable.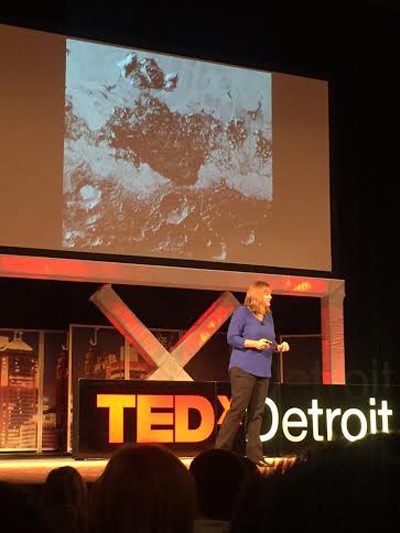 There were other speakers that blew our collective minds as well. Just to be in the room with Cathy Olkin of NASA New Horizons was cool enough. But she outlined how she and other researchers created a way to spy on Pluto and waited NINE YEARS to get any result was motivational. If you have a project in the works and feel frustrated by its progress, think of Olkin and get back to work. Because if she can wait nine years, you can go a few more days or months on yours.
There were people like Stephen McGee of Stephen McGee Films who showed how using technology along his imagination will change the way Detroit is perceived worldwide. You cannot say "may change" or "could change" when you see McGee's work. You cannot help but be completely convinced of him, his mission and his goals when you see the powerful images he created using drones and other forms of modern movie making. All praise to technology and imagination for helping all of us create a new vision for the city and its future.