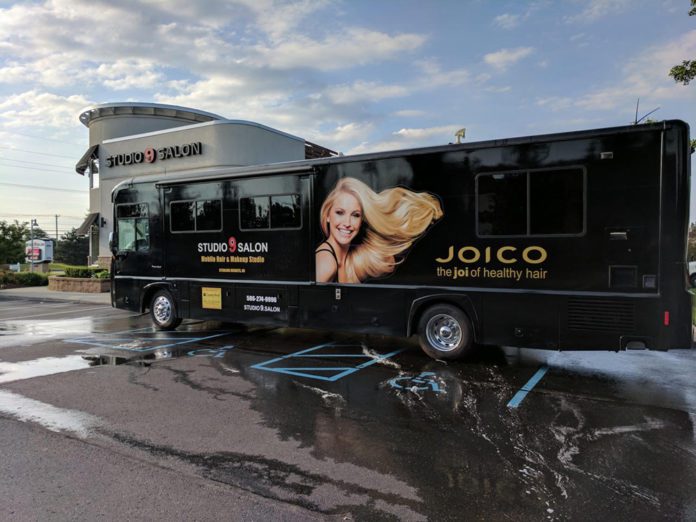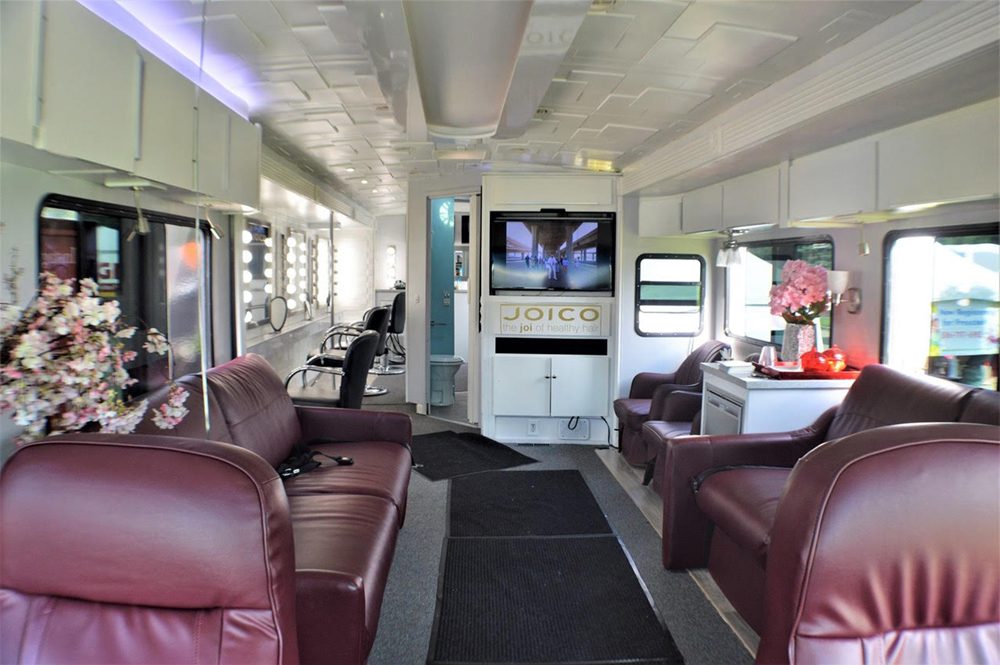 Hey, brides! Remember that wedding-day rush of trying to fit everything in – getting your hair done as well as that of the wedding party while accomplishing everything else on your list?
One resourceful business has come up with a solution – and it's on wheels.
A trip to the salon typically is a traditional part of that perfect wedding day. But with so many couples choosing out-of-the-ordinary venues, a salon visit might not be possible. That's why the owners of Studio 9 Salon are changing the way wedding party members prepare, primp and freshen up for their wedding day.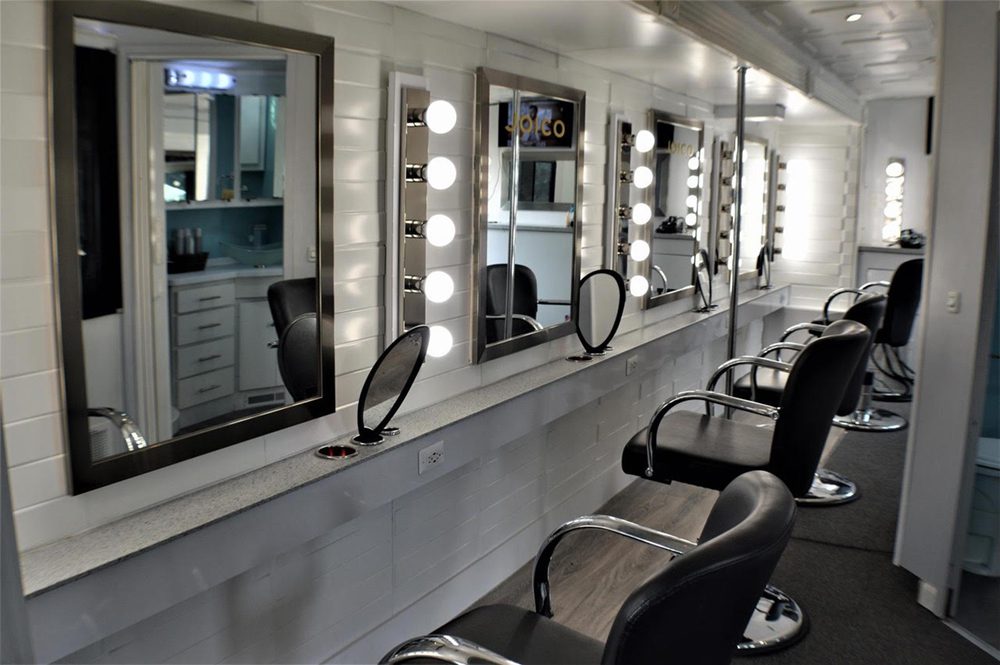 The Sterling Heights-based salon expanded in 2016 to include a mobile salon option that serves all of metro Detroit. The owners operate both a small and a larger mobile salon – bringing the best of the hair and makeup experience right to the wedding location.
Whether it's a barn, a yacht or a warehouse – any sort of venue – bridal parties can now get ready with professional salon staff, wherever they go.
Owner Mike Borsuck said the company is working more than 120 weddings each year thanks to its mobile fleet and professional salon staff. It's significantly expanded business for the salon – by increasing accessibility to Salon 9's professional services all across the region.
And there is nothing else like it across the country, Borsuck said. They offer two options – a smaller bus with three chairs and a larger 40-foot-long bus that has room for more than 20 wedding party members including salon chairs for hair, makeup and a full bathroom and shower.
Studio 9's mobile hair and makeup studio will be on site March 4 at the upcoming annual Andiamo Wedding Show at Andiamo Banquet Center in Warren.