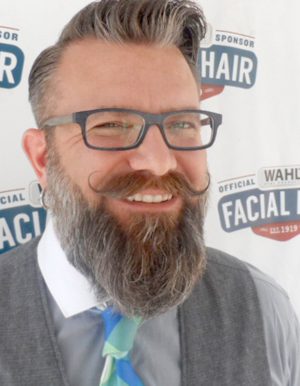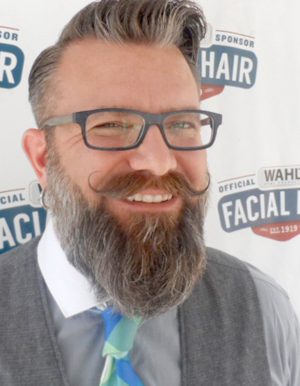 After searching from coast to coach for the finest facial hair around, Detroit's own Jason Heien was selected as the Wahl annual "Man of the Year" contest winner.
Wahl's mobile barbershop visited the Top 10 Most Facial Hair Friendly Cities in America this past summer in search of the most sensational scruff. After scouring through hundreds of entries, 11 men "made the cut" as finalists in the contest, but no one could keep up with Heien's beard.
According to Heien, "Just as Detroit is in the middle of a big come back, facial hair too has grown in popularity. I think the city's influx of creative and hardworking people is the perfect environment for facial hair, and I'm proud to be a part of it."
As the next Wahl Man of the Year, Heien takes home a $1,500 Grand Prize, he will be featured in a national advertisement and he will rightfully reign as an example of great facial hair throughout 2018.
Dubbed the ultimate 'mane' event, the Wahl Man of the Year Contest kicked off in April 2017 when Wahl announced the Top 10 Most Facial Hair Friendly Cities in America.
The journey involved a 30-foot mobile barbershop and a team of Master Barbers traveling from city to city to give guys free trims and grooming advice. Whiskered Delegates were chosen at each of the 10 cities, including Detroit which ranked eighth in the nation. One man was also chosen from entries outside of the top 10 cities. These 11 finalists each won $500 and a Lithium Ion Stainless Steel Trimmer. Online votes then helped Heien rise to the top of the facial hair food chain.
Heien is a bit of a Renaissance man, so Detroit should be proud to have him as a contestant. He is a Navy veteran, engineer and graphic designer. He works in downtown Detroit as a software engineer at GalaxE.Solutions inside the One Campus Martius building. One of his main tasks is creating internal team websites for Quicken.
Born and raised in Farmington, Heien left the state when he joined the Navy. He served for almost eight years, earning a reputation on ship for cutting his own hair and that of others when asked. At the end of his service, Heien said he chose to move back to the Mitten State and look for work. He spent some time as an illustrator at Warren's United States Army Tank-automotive and Armaments Command (TACOM) and working for Compuware.
His facial-hair fame began when he heard of an event called the "Circus of Whiskers." Heien and his wife attended as spectators, but he got pulled into the competition because of his uniquely styled moustache. He ended up taking second prize. Shortly thereafter, Heien had to wear a beard in part for a Halloween costume. His wife dressed as a siren, and he was Neptune. For that costume, he wore a fake beard but he liked how it looked. His wife did as well.
"Our goal in visiting the most facial hair friendly cities is to find real guys with a real passion for great facial hair, and to celebrate them," Steven Yde, division vice president for Wahl, said in a statement. "The Wahl Man of the Year Contest not only awards guys who consider facial hair integral to who they are, but it introduces us to guys who are proud to represent their cities – Jason is a prime example of this."
A quarter-century ago, Wahl recognized the need for an easier way to keep facial hair well-groomed and created the men's trimmer category. The Wahl Groomsman was the world's first battery-powered facial hair trimmer, and featured the same high-quality, precision blade technology that had defined the brand since it began in 1919. Today, Wahl offers a complete line of facial hair trimmers that features the latest in power and convenience, continuing the company's legacy of superior trimming innovation.