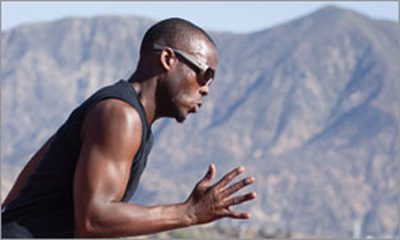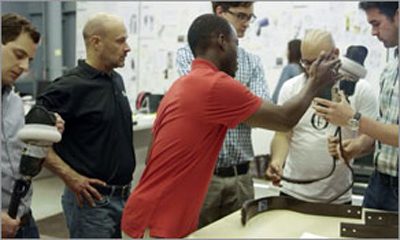 Every new year comes with resolutions to do more. To be better. That is where inspiration comes in. Inspiration in this case comes from a Troy-based company and its partnership with an Olympian in training.
The company is Altair, an engineering and consulting company that's been headquartered here since its founding in 1985. It has since grown to include offices all over the world, including locations in Europe, Asia and Australia.
The Olympian is Blake Leeper. He is what is known as a bilateral below-the-knee amputee. His goal is to become the first American Paralympian to run in the "able-bodied" Olympic Games. To that end, Leeper put out a challenge – he asked companies attending the 2013 International Design Society of America to help him come up with the next prosthetic to get him there.
Together with its partners, Altair's ThinkLabs took on Leeper's challenge. Altair is working with Leeper to re-design his blades to make them more human-centered and efficient.
"This was truly a labor of love. Our ultimate goal at Altair Thinklabs would be to help prosthetic users worldwide. Modern prosthetics have helped so many people and given them incredible opportunities to be active, we want to help take the human interaction to the next level. By focusing less on the blades and more on the person wearing the blades, we can improve user experience," said Kevin Shinn, vice president of Product Design at Altair.
Altair is a great example of a local company that's making huge innovations on a global scale. Its engineering and optimization software is impacting product design in industries including automotive, aerospace, architecture, electronics, consumer goods and others.
They have been working together for the past year, and they have learned a lot in this process. Here are some highlights:
• Improve those around you. People at Altair who met Leeper said over and over how much they loved his personality. They loved his spirit, drive and goals of being at the Olympics in Rio in 2016. Leeper's faith in his own abilities inspired them to work harder not only for him but for the product.
• Challenge yourself. Ultimately, Leeper is responsible for getting out there and running the race. His race, one might say, is a mission. It was one that Altair found fascinating, and they are doing it together, no matter what the odds might be.
• Respect the process. Leeper has high expectations, and he believes the product should adjust to his needs. That is why they are working so hard to find the right fit – rather than expecting Leeper to adjust his needs to the device.
• Don't listen to what others say. Maybe someone with doubts might say that Leeper couldn't run in the Olympics with his disability. But this project wouldn't go forward if anyone at Altrair had that attitude. So they press on.
• Look for opportunities. Leeper was off balance when he came off of the blocks because of his blades. Altair is working to find those opportunities where Leeper can cut seconds off of his time, become faster and more nimble as a result of its product.