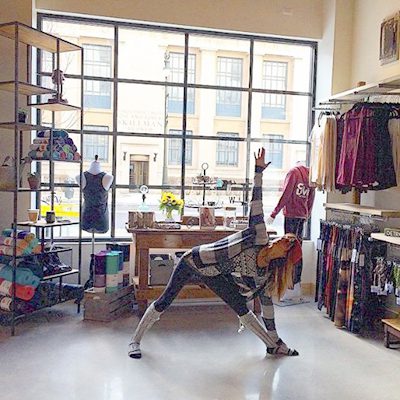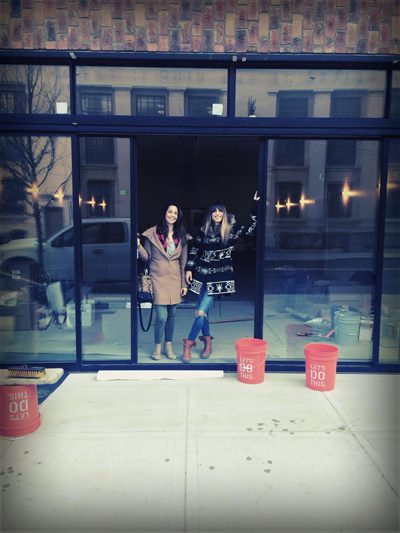 Kacee Must is a natural for Detroit – she's the kind of business person who knows her customers by name.
Well, it's more than that. The owner of Citizen Yoga, which opened today inside "The Z," calls them her students. These are the people who come to her classes to share, learn and experience the practice of yoga together. And she respects them equally.
Citizen Yoga is one of the many new businesses that have set up shop in the city in recent months. There are many new eateries, such as Selden Standard, Gold Cash Gold and The Dime Store. There are great retailers including Willys Detroit, Paramita Sound and Nojo Kicks (also located in The Z). Area expansions include Busted and City Bird. There are entertainment venues such as Punch Bowl Social (yup, another Z tenant).
But in talking to Must, I'm impressed with her ethical standards, her faithfulness and her desire to operate a thoughtful Detroit business. The yoga entrepreneur who also has a Royal Oak location says she tries to mix business and her spiritual nature. The goal is to conduct herself in a respectful way that honors both her needs and those of the people she worked with, for and around.
For business owners like Must, having a place where people feel connected is, well, a must.
"I think the difficult thing is to actually create a community" out of what starts out as relative strangers, Must said. "We've definitely fulfilled that (at our Royal Oak location). And that's why we're expanding to Detroit."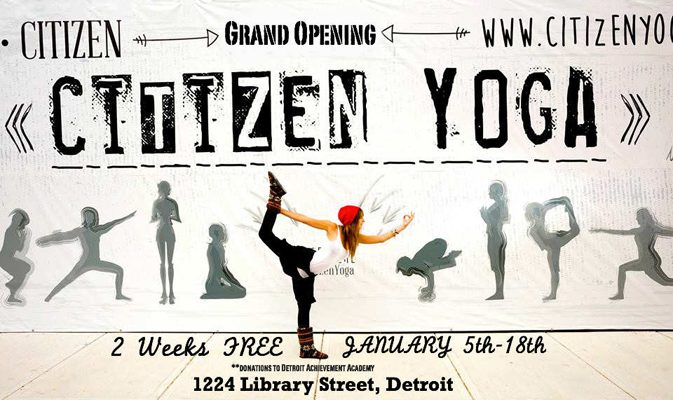 It's the right road for this student of life, who studied philosophy in college. Having a life without purpose doesn't connect with Must. Her very essence is rooted in the practice of yoga, in religious belief of the body, mind and spirit. She believes religion is beautiful – that it has a higher value system at its base.
"Its goals are for you to be a good person. To treat people kindly. To put emphasis on each person's value. And that changes a community, whether you practice yoga or not," Must said.
She started her yoga practice to heal her own mind, to offer something new to the universe. She was working out and working for another facility and noticed how the owners and the people there didn't even seem to like one another. That makes no sense in the grander scheme of yoga, she noted.
"To me, opening Citizen Yoga was about mending my own experience in the yoga world; it was hard to watch people hate each other and talk about love and compassion," Must said.
Her company's name (if you can define it by conventional business standards) reflect that. Citizen Yoga. "Are you a citizen that stands for something? Yoga does not mean anything unless you infuse it with purpose," Must said.
Want to give it a try? Citizen Yoga (1224 Library Street) is offering two weeks free for newcomers to the practice and the business. Come in or go online between Jan. 5 to Jan. 18 and see what you think. And you can get free parking with validation.