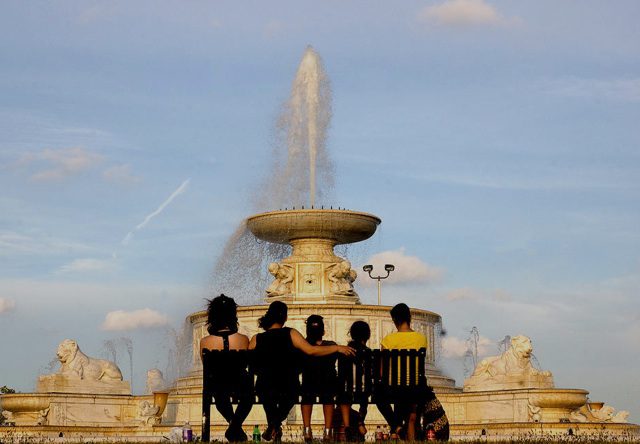 Not all Detroit photography is created equal. Yes, you have the stellar examples of people out there who are making great art with the city's landscapes and people. People such as Amy Sacka, Sal Rodriquez and Noah Stephens photogs are on top lists for showing off the city in its best light.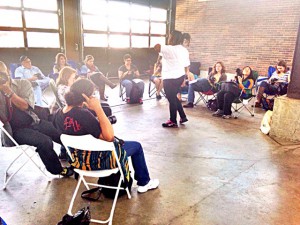 It's a New Year, and it's a great time to learn new skills. That is why a website called Photo Sensei caught our collective eye. Here was a woman who was putting together photography classes for people who were interested in shooting Detroit in a meaningful way. Asia Hamilton wanted to teach Detroiters of all locations about what makes a great photograph and what subject matter matters.
Here is a little bit about her background, her love for photography and her love for the city.
Q: What got you fired up about Detroit photography?
A: People all over the world see such horrible things about Detroit. I see Detroit as my muse, so I wanted to start my own project. I've discovered some of the most beautiful places that I haven't found in other cities. We inspire a lot of things. We inspire good music. We inspire a work ethic. We inspire artists. We inspire a lot of people. I've lived in a lot of places – Chicago, Dallas, Appleton, Wisc.. I've spent some time in New York. There's just no place like Detroit.
Q: Wait. Did you just say Appleton? Like in Wisconsin? How did you get started in photojournalism?
A: (Laughs). Yes, that Appleton. It makes me appreciate rural areas now. I worked at a newspaper there called the Port-Crescent; I was photojournalist there. At that time, I thought it was very boring, but it was a necessary time in my life. I was living by myself in a city that had a downtown that was only three blocks long. So I went out and explored a lot. A lot of my stories that I had to shoot were farms, rodeos. It very different – I had had an internship at Freep before going to Appleton.
Q: I loved worked at small newspapers. I can relate. What was it like?
A: I had so many good reviews (compared to at Detroit newspapers). I had more people call the newspaper about me to say, "She was so nice!" In Detroit, you do whatever, you go to your assignment and then leave. There, it was more of a personal thing.
Q: How did you get into photography?
A: It started in middle school – my Dad bought me a great camera. I actually won a few photography contests. But then I put the camera away and I didn't think about it anymore. In high school, I came back to it. My Dad owned beauty salon, and I spent a lot of time downtown with him (at Hair Extraordinaire, a shop he owned inside the David Whitney building before it closed). I was there with him a lot. I thought of taking over dad's business, so I started taking vocational classes in high school. I tried to get into cosmetology, but it was full. Only things left were photography and nursing. I was not nursing at all, but I had that photography experience. So I decided to see what happened. It was crazy because I was really good at it. Kids would pay me to roll their film. It felt like it was my calling. I've been shooting ever since then. … I also have to give props to a project I did in high school at Focus: Hope. They started me exploring my city on a project called Focus on the Mission for kids. They took us all over Detroit. They used photography to bridge the gap between economic and social backgrounds. At our table, each group might have a kid from Lapeer and another from the east side of Detroit, one from the Upper Peninsula. We didn't know each other, but we were brought together through photography.
Q: How did you start Photo Sensei?
A: I wanted to get into teaching. One of my most popular classes is learning how to shoot better iPhone photos. I'm really an advocate for iPhoto photography. I also offer photography tours where you drive along together with stops along the way. You learn more about technique, composition, lighting. … I want to help people get to know their city. There are so many locations to try. I don't have one favorite. My favorite thing to shoot is textures – it's like a piece of a huge landscape and you have to try to guess where I found it. My goal is for it to look like an abstract painting. … People really need to get to know how great their city is.