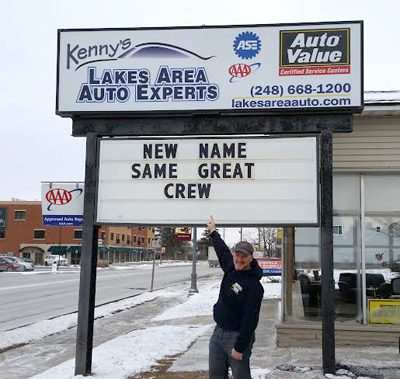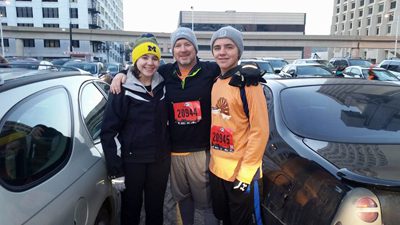 Most people in Metro Detroit – arguably, the Car Capital of the World – love their automobiles. But few love their jalopies as much as Kenny Walters loves his.
In fact, one could say that Walters love all cars. He certainly knows them better than pretty much everyone. That is why he enjoys every challenge car owners present him with at his Walled Lake business, Kenny's Lakes Area Auto Experts.
Walters always had a love of cars and managed gas/service stations to hone his craft while a business student at Wayne State University. Following graduation, he worked at new car dealerships in sales and in independent repair shops to gain even more experience.
In 2000, Mufflers and More was born out of Walter's drive to give people quality service at a fair price. This January, he changed the name of the business to more accurately reflect what his company does today. It's now Lakes Area Auto Experts.
"Our name may have changed, but our hearts and customer commitment remain the same. The new name better reflects the direction we've been moving as a company for years. We're not just mufflers," said Walters, owner and technician.
The big news for Walters is he is ready to expand the business. The existing shop sits on plenty of property, Walters said, and he is preparing to double the size of his shop by adding about five more vehicle bays.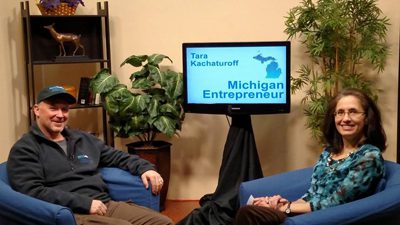 From a small rented garage space at its inception to a repair facility including an eight-bay garage and a niche business serving higher end European vehicles like Audi, BMW and other makes today, Lakes Area Auto Experts is a family-friendly repair shop servicing all makes and models of vehicles. The auto repair facility is fully certified to service both foreign and domestic vehicles and is completely qualified to perform any vehicle service or maintenance while keeping factory warranties intact.
Walters, who is known as "Kenny the Car Guy," works hard to ensure that his customers were educated about their automobile's repair and maintenance processes so they could make better informed decisions regarding their vehicle's needs.
Kenny is also involved in 3 Balls Racing. The organization races across the country and the group does a huge benefit for Karmanos each August. They race out of Waterford Hills, but have race weekends around the country. He also hosts various events at his business throughout the year to assist rescued dogs.
Lakes Area Auto Experts is diligent about offering more customer service than other shops. For example, it has free round-trip local shuttle service and loaner and discounted rental cars. For those opting to wait for their vehicles, Lakes Area Auto Experts has a clean, comfortable waiting area with free Wi-Fi, coffee, and a special kids area with toys, books, free popcorn, candy and cookies for customers.