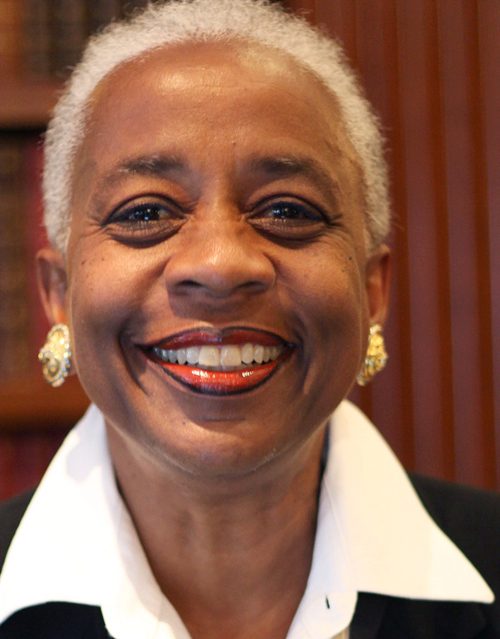 Seabronetta Barr is a weary traveler's best friend. She sees the frustration of being on the road too long and has the experience and empathy to turn that feeling into satisfaction.
And that is the reason why the seasoned Townsend Hotel employee recently received one of the Detroit Metro Convention & Visitors Bureau's 20th Annual Recognition of Service Excellence (ROSE) Awards to honor those in metro Detroit's hospitality industry.
Barr won in the hotel category for her dedicated work as a guest-service representative for The Townsend Hotel in Birmingham. Barr has worked there for 14 years, acting as one of the smiling faces that greet visitors at the upscale hotel's front desk.
It's a job that is always changing and requires her to stay nimble, Barr said. An average day, in other words, is anything from average. Sure, she might do the typical job requirements of checking people in and out, helping find transportation or make reservations for dinner or other services. But it the other tasks that come up without warning that make the job interesting and challenging, Barr said.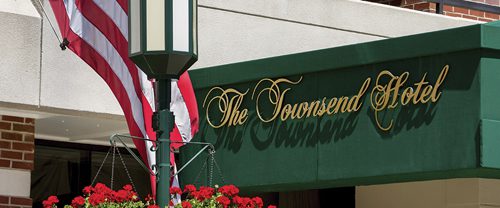 "Is it their birthday? It is their anniversary? I'll take that opportunity to share the information and honor that date with an acknowledgement," Barr said. "That might be some strawberries dipped in chocolate and a split of champagne waiting for them in their hotel room."
Some background: Now in its 20th year, The ROSE Awards is dedicated to honoring the hospitality workforce throughout the region who tirelessly delivers outstanding customer service in their industry.  After being nominated by guests, clients, supervisors and the public, one winner is selected in each of six categories.
The Townsend Hotel a Four Diamond, Four Star Hotel. Since its grand opening in 1988, THE TOWNSEND HOTEL has set new standards in Metro Detroit and all of Michigan with 150 spacious rooms and suites, fine dining and amenities in a desirable location. Offering afternoon tea, an impeccable dining experience and a chic Corner bar for cocktails, the hotel is located in the prestigious shopping district of Birmingham within Oakland County.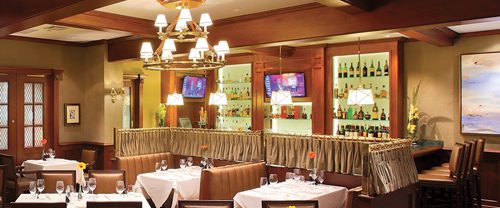 Having Barr on staff is an honor in and of itself, according to Steven Kalczynski, Managing Director for The Townsend.
"Seabronetta is what every associate strives to become at The Townsend: Loyal, dedicated and passionate for delivering unprecedented, gracious and personalized service so memorable that guests ask for or refer to her by name," Kalczynski said.
Finding ways to celebrate the small moments and remedy any issues that might arise are the reason why Barr said she enjoys her work.
"There is a level of pride that comes with my job. When I get up in the morning, leave the home front and walk in here, it's an opportunity to make somebody's day, whether it's with a smile or having that listening ear," Barr said. "(When there's a guest request), there's that spark of knowing I can do something that will make them feel special, to let them know we appreciate the opportunity to provide service."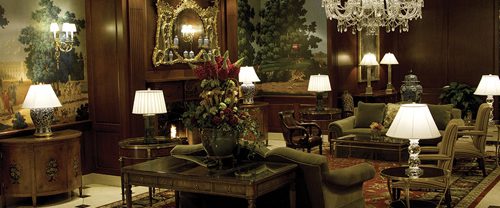 Helping people through what might feel like a difficult situation are her favorites. Even the little things – like making sure the lights are on in a room for a client who likes that service – can change a person's day from bad to excellent. And that's what Barr is going for with every guest, she said.
"There's even times when a guest can seem a little frustrated, befuddled. I try to improve that experience that with a level of thoughtfulness," Barr said. "I'm given the freedom to shift that energy in the guest experience. I think it's important; it's a great opportunity to be able to be in tune to that and to be allowed to have that freedom to explore it. It's a win-win situation, it really is, because you find out how to relate to a guest in house or someone coming in for tea or dine in our restaurant that you have that opportunity to add to their day.
"You can take that moment and go above and beyond expectations," Barr added. "Those moments are really golden. They're priceless."