The worst thing you could do to Sherry Sabbagh would be to put her in a colorless room or office. That's because color – and how it affects people and their environment – goes beyond Sabbagh's working life. It is her passion.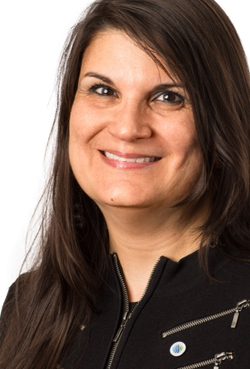 Sabbagh is the Design Manager for Color and Materials and Advanced Trend Research for automotive-seating supplier Johnson Controls. From her desk in Plymouth, Mich., Sabbagh creates the research that helps Johnson Controls develop new performance and sustainable-interior materials, its global concept interiors and color palettes.
It is work that puts Johnson Controls ahead of the trends, Sabbagh recently explained from her hue-drenched workspace within the company's huge headquarters in an industrial park. She also manages the company's Advanced Materials Library, ensuring she and other idea generators have access to what is up and coming in terms of material development worldwide.
"Color expresses the inner voice of every object on earth. Without it, the depth, passion and very nature of its individual uniqueness and spirit would be dulled, in a world of drabness," Sabbagh says.
Sabbagh has worked in the automotive design industry for the past 17 years, 15 of which have been at Johnson Controls. Previously, she worked in New York City as a textile designer for 16 years, where she designed apparel and home furnishing textiles for several companies including Liberty of London, Martex, Walt Disney Productions, Lucas Films, Boynton, Oleg Cassini, West Point Stevens, Greeff Fabrics, and many others.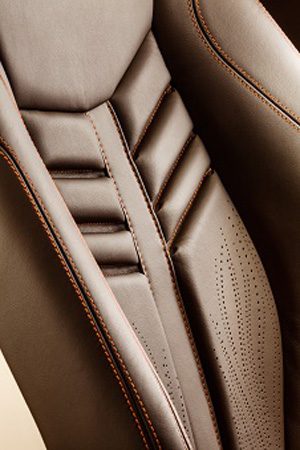 In addition, Sabbagh has been a Textiles Consultant to the Smithsonian Institute, and presented many lectures at the American Museum of Natural History in Manhattan and the New York Public Library. She has been a speaker at the Ward's Auto Interiors Conference, the Detroit Color Council, both in Michigan, and the IFAI Technical Textiles Expo in Singapore. Currently, she is president of the Tier 1 Talkers Toastmasters Club in Plymouth.
"I live and breathe this," Sabbagh says.
She is a strong advocate for building a world where color is understood as a significant contributor to our emotional environment. For her automotive-seating employer, that means finding a way to use what she knows about color, how light plays with these hues and what materials are best suited for generating a positive response in the user.
For example, people know within 90 seconds whether they like or dislike a color. And many will form a long-lasting opinion on an product based on color alone. So if a company selects the wrong color or combination of colors, chances are consumers will notice and notice quickly. And that's extremely key to a product that costs thousands of dollars and is only purchased every few years.
Her job at Johnson Controls is to help her employer see these trends quickly and react even faster. As she explains, global design trends in the leading fields of fashion, home furnishings, products, automotive, and architecture constantly morph. Today's instant connectivity and access to knowledge enable these industries to influence and build upon one another. Color and Material Designers track all these developments, and translate the most appropriate adaptations for maximum impact on new products.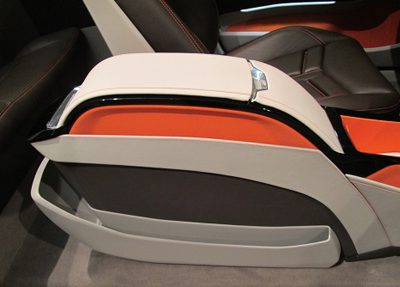 "There is this real relationship between people and their cars," Sabbagh says. "Color provides an emotional reaction in people. It's a gut reaction. It's immediate. And it's very important to understand."
For example, she looks back at the North American International Auto show during the nation's economic recession. In 2008 and 2009, car colors were very simple and somewhat bland, reflecting the depth of the recession to most people. Last year, however, the colors came roaring back, showing people's belief that the economy had improved and the automotive manufacturers were in a healthier state in terms of their finances.
That hope for the future in terms of industry health and consumer confidence showed up with colors such as purple (royalty), red (excitement or passion) and cobalt blue (blue basically is everyone's favorite color, regardless of culture or geography, she says).
"That was a true sign of optimism in the industry," Sabbagh says.