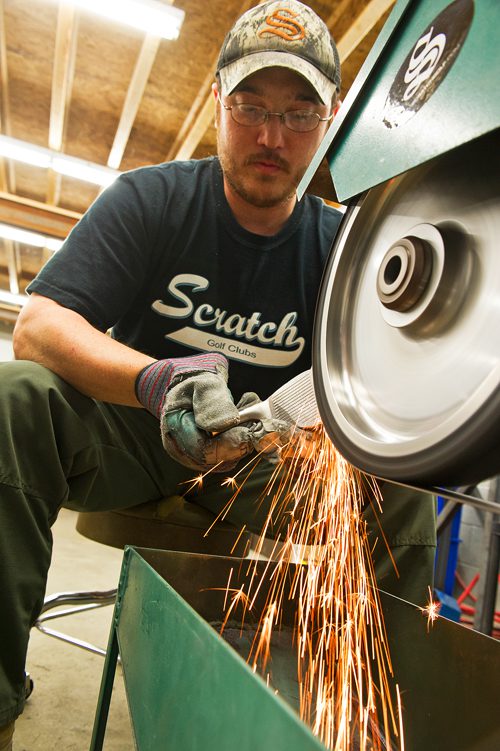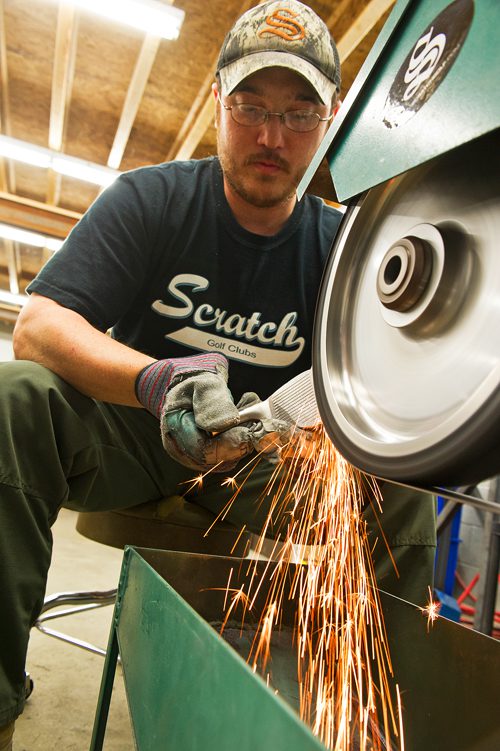 When you talk about golf all day long like Ari Techner does, you'd think the last thing you want to do is pick up some clubs and shoot a round.
But, truly, Techner says that the more he chats about his favorite sport, the more he longs to be out there on the golf course. It's a lifelong passion that he believes will last until his final days. It is a love that he shares with his two children as well, both of whom go golfing with him on a regular basis.
That is one reason why having Scratch Golf, the company that Techner co-founded, back in Michigan is such a pleasure, he said. Not only does he get to enjoy having family in the area,  but he also sees how having well-made golf clubs changes the games of those who use the products Scratch Golf creates, he said.
Scratch Golf since 2002 has specialized in making custom irons, wedges and putters, recently moved their company from Tennessee to Michigan. It has two locations in Metro Detroit: a fittings location in Berkley and a 6,000-square-foot space in Warren.
"We offer better fitting equipment that makes the game a little easier," Techner said. "We feel like we can improve anybody's game, even if it's a few percentage points."
Right now, Scratch Golf is the only company to manufacture golf clubs in Michigan. Its long-term goal is to bring all of its manufacturing back from overseas and work with a business in Trenton to become a truly all-American made business, Techner said.
Techner, who serves as the company's CEO, said Scratch Golf has a nationwide distribution network. It makes more than 2,000 hand-crafted clubs from its Michigan facilities. Its custom-fitted clubs are fit to the user's swing with more custom options and a more personalized approach.
"We're all about craftsmanship," Techner said. "That's why we hired Don White in 2010; he's the only club maker in Golf Professional Hall of Fame. We got him from (MacGregor Golf) when it closed. He's made clubs for other Hall of Famers, Jack Nicklaus, Arnold Palmer and Greg Norman."
This year, Scratch Golf wedges and irons are in play on every major professional tour worldwide, including the PGA, Champions, Web.com, LPGA, Futures, Hooters, Tarheel, European PGA, European Challenge, and European LPGA Tours.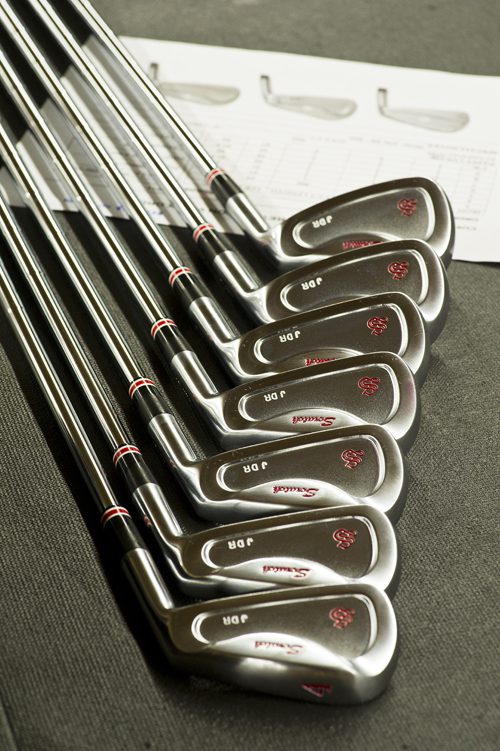 "All of us are from Michigan, so we were excited to bring the business back here. I have two young kids, so I wanted to be closer to family as well," Techner said. "But what really got us here was the opportunity. We have partners in foundries, metal plating and finishing work and more."
Scratch Golf was founded by Techner, brother Chad Techner (VP of marketing), Jeff McCoy (chief design engineer and master craftsman), and Paul Friedrich (executive vice president). McCoy has been grinding golf clubs since high school and has an incredible talent for shaping golf clubs, Techner said.
Techner and McCoy bonded while at college to become golf professionals at Ferris State University. They started Scratch Golf shortly after graduation. Techner knew he wanted to go into the business side of the sport, fascinated by how people play the game and how golf courses are designed.
"We were in Oregon, and Jeff was a golf pro for Boyne in Michigan. He came to visit us in October 2002, and he pretty much never left," Techner said.