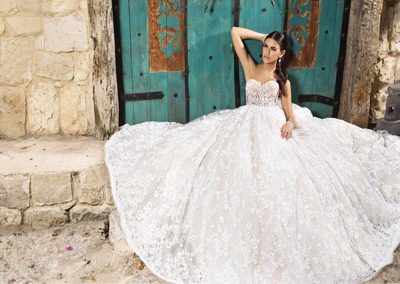 Part of being a world-class retailer is offering your customers unique merchandise – one-of-a-kind items that make them stand out in a crowd in the best possible way.
But a great store owner also needs to have a vision; he or she needs to have a kind of intuition to know what their customers might want before they even realize it. That is whereNadica Ristivojevich works diligently for her store and her brides.
Ristivojevich is the owner of Maria's Bridal Couture, one of metro Detroit's longest-standing couture bridal salons in West Bloomfield. She recently became the first American flagship store for Orabella, an Israeli haute couture bridal designer.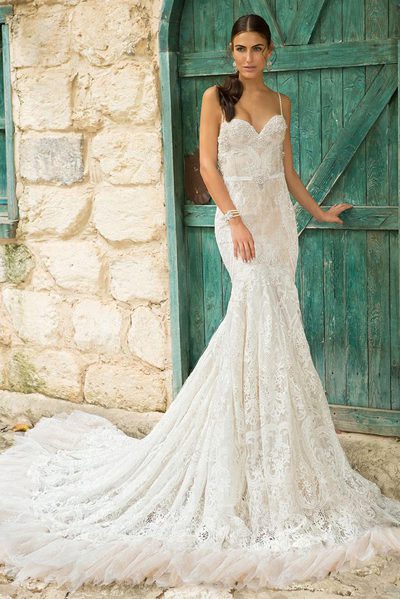 Maria's for Orabella, as the new brand will be known, offers a huge selection of Orabella gowns in addition to other exquisite designers.
"Orabella is for the bride who is eager to wear something different and unique, a timeless classic with unparalleled elegance and chic sophistication that you won't find anywhere else," Ristivojevich said.
Ristivojevich opened Maria's Bridal Couture in the Orchard Mall in 2009, after a long run in bridal fashion in Rochester. The brand was established in 1986 as a unique bridal couture boutique catering to the sophisticated bride seeking unique designs for her special day.
After seven years in the Orchard Mall, Ristivojevich decided to makeover Maria's Bridal Couture into an exclusive brand offering bridal designs not found anywhere else in Michigan. The store has been redesigned to offer a new elegance, with gold walls and exhibit spaces to highlight the new gowns.
Coming from a family of talented handworkers, Ristivojevich created the Maria's brand to fill gaps in the metro Detroit bridal fashion market. She has always presented  original designers with trunk shows, displays and access to new styles.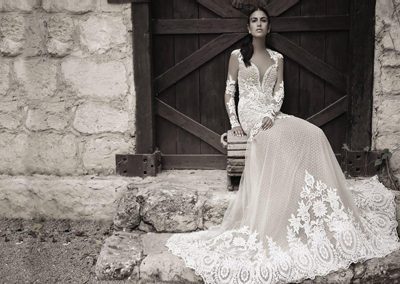 Orabella gowns are known for their intricate lace detail and for their sophistication. They offer just enough bling to be on-trend, but woven into an enduring style that has staying power, Ristivojevich notes.
Bringing the flair of the Israeli fashion industry into bridal, Orabella emerged onto the international bridal fashion scene more than 15 years ago with one-of-a-kind, exquisitely detailed haute couture wedding and evening dresses. Its gowns are known for their fine details, intricate sewing and fine beadwork and embroidery.
Today's Orabella creations come from designer Roxana Perez, born in 1982 in Romania to a family of doctors and teachers. When she was 8,  she made her first dress from curtains in the family home and realized her destiny lay in fashion.