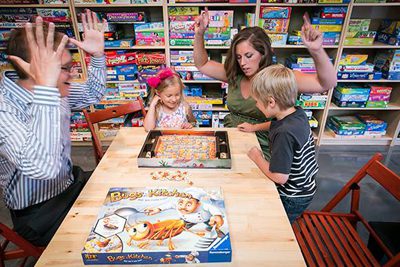 It's the perfect business story – Christopher Erwin and his wife and business partner Angela Space saw a huge hole within the Metro Detroit marketplace to open a different kind of family-play space.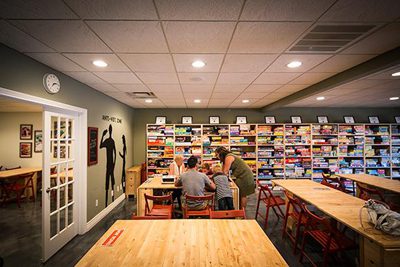 The idea for 3&UP Board Game Lounge in Plymouth, Mich., began with a trip to a cafe with an extensive collection of games in Toronto, Canada, Erwin said. After that visit, Erwin and Space considered the idea of opening a similar business with a new twist: A focus on communication and social interaction.
The couple created 3&UP as an "electronic free space" dedicated to connecting people face-to-face with board games as the "medium for social interaction," Erwin said.
The husband-and-wife team opened 3&UP this past July in downtown Plymouth, and it has been a whirlwind of long hours ever since. But the fun has been worth it. They also have two kids, so having a place to hang out together meant something to them.
Erwin formerly worked for Penske in its rental truck division and other areas. Most recently, Erwin served as District Rental Manager for more than three, where he covered business development, marketing and staff management success for Detroit and Toledo markets, which encompassed 67 locations, 850 vehicles and $55 million in assets.
These days, he's working full time at 3&UP, and it's been a pretty fun "Pay Day" since then.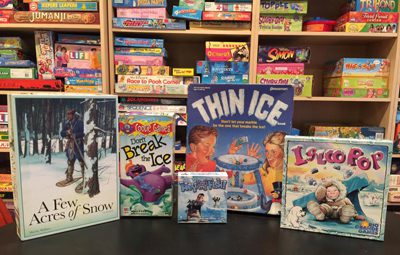 "When a family or friends visits 3&UP Board Game Lounge, they are fully engaged with each other. Children's eyes light up with excitement as their parents spend time with them and only them," Erwin said.
Its collection of more than 1,000 board games ensures there is truly something for everyone. 3&UP Board Game Lounge also hosts private events, offers programs and events such as themed gaming nights, D&D groups, chess lessons for adults and children, field trip packages and preschool play groups. During open gaming hours, individuals pay a $5 admission fee for 90 minutes of play (additional time is available along with memberships and day passes).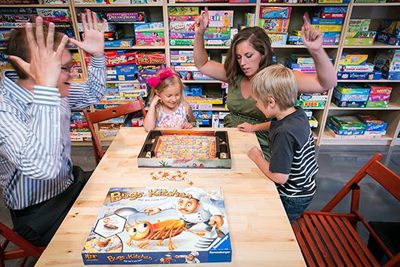 They also have two party rooms that can be rented for birthday parties, girls' night out, gamer nights or any special function where privacy is requested. Many couples also enjoy hanging out on date night to spend some quiet time together, Erwin added.
"It was becoming more and more difficult to go out to dinner without having their cell phones on the table, to go to a party without updating social media and to spend time with their children without a request for a tablet, video game console or television program," Erwin said.
"From the observation that electronics were interfering with their ability to look at each other, speak uninterrupted, share time together, laugh and learn without distraction the concept for 3&UP Board Game Lounge was born."