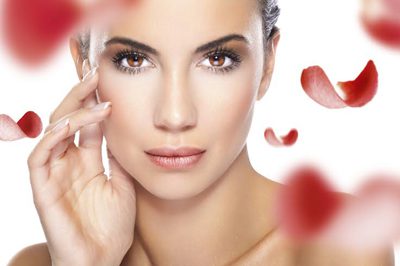 Holidays are always opportunities to find new customers, remind long-standing patrons that you're around and up your marketing game.
And when that holiday is the Valentine's Day, it's an even better chance to woo people with deals, specials and the like. It helps that Feb. 14 falls on a Saturday this year, encouraging people to prepare weekend plans with romance and gift-giving in mind.
According to the National Retail Federation's Valentine's Day Consumer Spending Survey conducted by Prosper Insights and Analytics, the average American celebrating Valentine's Day will spend $142.31 on candy, flowers, apparel and more, up from $133.91 last year. Total spending is expected to reach $18.9 billion, a survey high, the Washington-based industry group said.
Here are some ideas of how local retailers and businesses are prepping for Cupid's visit:

• Every business person wants to look great in the office – and with spring right around the corner, getting a fresh is an ideal Valentine's Day gift. For a man who wants to dress to impress, the textile experts at the Twillory have a full line of dress shirts that are sharp and well priced. You can give any suit a new look for about $75. Plus, ordering online is fast and easy. And those old shirts that have seen better days? Twillory has a charity called Re:Purpose. Every purchase arrives with a pre-paid mailer bag for the buyer to send any old dress shirts they no longer way to Career Gear, a non-profit group that provides dress clothing to men looking for a second chance and to work their way out of poverty.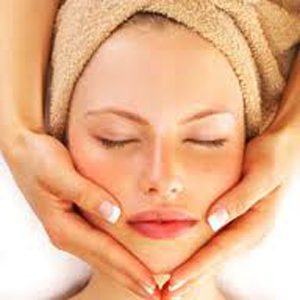 • Accents Cosmetic Surgery and Medical Spa in Sterling Heights is offering the "Pamper Package," which includes a Signature Facial, Skin care analysis, make-up application and Obagi Skin Care for $200 (its normal value is $400. Dr. Mark Berkowitz said gift cards for treatments like these are ideal for the professional looking to freshen their look or to improve their health. Accents also is offering special packages, like anyone who purchase a package of medical facials will receive a complementary skin care anaylsis using its Emage system and $200 of skin care products.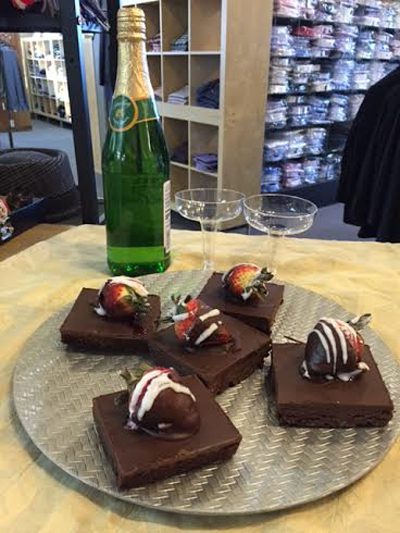 • The Shirt Box in Farmington Hills is selling many of its hand-made boutonnieres to both men and women in time for the Valentine's Day holiday, said co-owner Rod Brown. He noted that some female executives will purchase them to give as gifts to their male co-workers or business partners. Men are starting to wear boutonnieres again as a way to step up their look and add a unique accessory to their lapel. Plus, when you shop on Feb. 14, you can try some strawberries, Champagne and sweets such as the brownies by Elwin and Company of Berkley. It's the shop's way of saying "thanks" for the business, Brown said.
• Want to try something new to mix up your routine? Neighboring establishments in Royal Oak, including Belgian beer mainstays Bastone Brewery and Monk Beer Abbey and wine-focused Vinotecca, are all set to host special menus for that very romantic day Saturday. When it comes to dessert, Executive Chef Robert Young's hazelnut infused fresh strawberry and Nutella stuffed strawberry dessert Belgian waffle topped with mint and with vanilla crème fraiche will keep any Valentine's cooing.