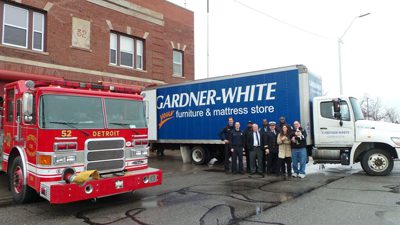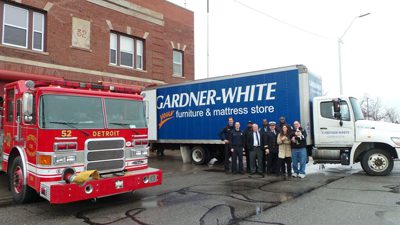 Every job has its challenges, whether it is difficult deadlines, stressful situations, physical demands like those in the landscaping or construction industries as well as life-threatening situations like those faced by emergency-medical technicians, nurses, doctors and others.
A profession that includes all of those obstacles along with many others is that of a firefighter. Much like a police officer, a firefighter risks his or her life in service of others. They work with families, businesses and communities under difficult circumstances. They have tons of paperwork, write numerous grants and work daily to better the lives of both their co-workers and the areas where they work.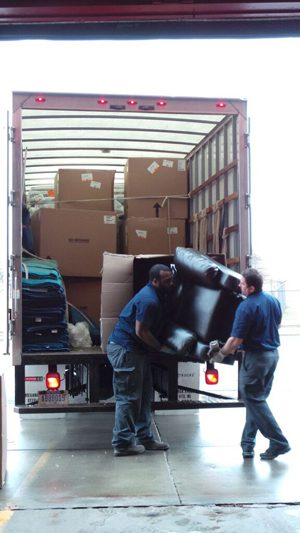 That attention to detail along with the need to have downtime to recharge their proverbial batteries are among the reasons why Auburn Hills-based Gardner-White Furniture wanted to do something special for these men and women of local fire departments.
As such, two groups of firefighters in Detroit and Taylor received the gift of new recliners and beds recently to outfit their firehouses. The donation of a total 14 beds and 13 recliners to Detroit and Taylor firehouses is valued at more than $20,000.
"As a family business, we have tremendous appreciation for the great work and services our local fire departments provide to families in our communities," said Rachel Tronstein, president of Gardner-White.
Gardner-White has served the Metro Detroit community since 1912 when it opened its first store. The company now operates nine stores and a warehouse in Southeastern Michigan.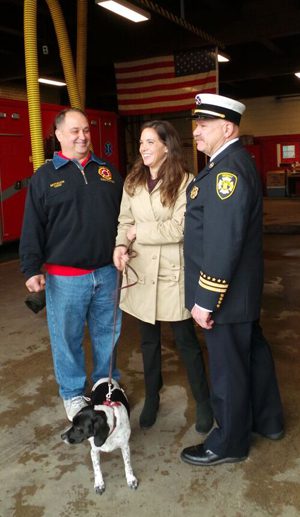 "We are proud to support our firefighters by providing them with comfortable beds and recliner chairs to make the firehouses a welcoming home away from home and ensure they are well-rested to tackle whatever challenges their shifts may bring," Tronstein added.
The stations that received the donation were Engine 32, 11740 East Jefferson Avenue in Detroit, Medic 22, 17800 Curtis Street in Detroit, Engine 53 / Ladder 25, 15217 Greenfield Road in Detroit and Station 1, 23345 Goddard in Taylor.