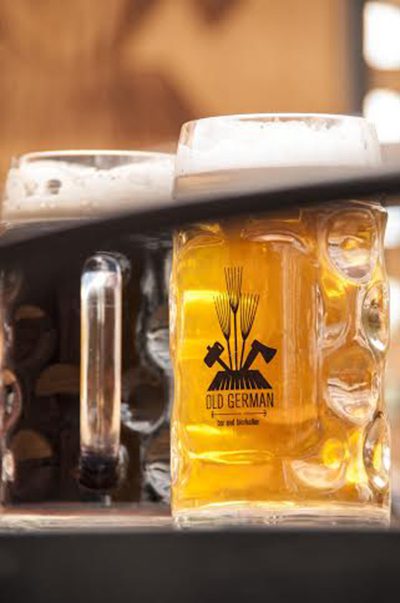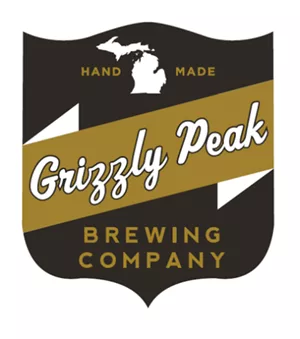 Summer is winding down, so now is the best time to make the most of outdoor dining — and there's a brand new option to do so in downtown Ann Arbor.
The underground bar Old German is now offering seating on the new biergarten-style patio featuring furniture crafted by local woodworker Adrienne Nickles using repurposed materials. Nickles is the owner and artist behind Michigan Reconstructed.
Located in the lower level of Grizzly Peak Brewing Company in Ann Arbor, this additional seating gives patrons of Old German a chance to enjoy the outdoors for the first time. Old German's new patio was constructed along the sidewalk of S. Ashley street between W. Huron and W. Washington streets.
Working along with Janelle Sterling and Kate Peterson to bring the designs to life, Nickles built several different styles of seating and tables for the patio, as well as trellises to support hops plants, which lend themselves to the beer-inspired theme.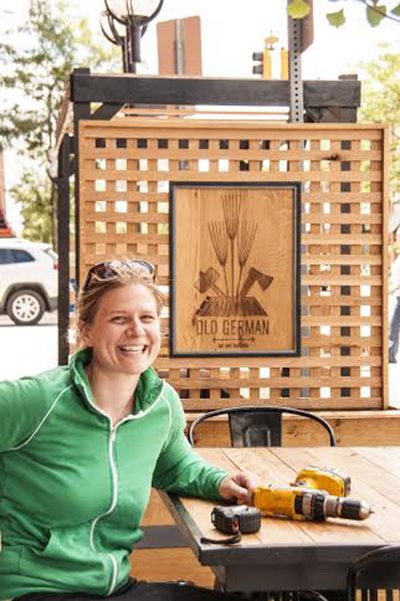 Owners of the Old German and Grizzly Peak Brewing Company, Jon Carlson, Greg Lobdell and Chet Czaplicka, shared a vision to give Old German patrons an outdoor space that is both modern and rustic. Visitors can enjoy the fresh air and kick back with one of the Old German's award-winning craft beers. The owners are avid supporters of the local area and took an interest in Nickles' dedication to quality craftsmanship, artistry and sustainability. Nickles' woodshop is located in downtown Ann Arbor, just a couple blocks from the Old German.
"When I was designing the patio space, I thought, 'Where would I want to go with my friends? Where would I want to take my family?'" Nickles said. "That was the inspiration."
The woodwork on the patio was constructed primarily from oak lumber, reclaimed from the Ann Arbor area. "My passion is using repurposed materials to make something beautiful. Most of the material for this project is urban wood, and any other material will be coming from local businesses," said Nickles. "Jon and Greg are so cool about contributing to sustainability."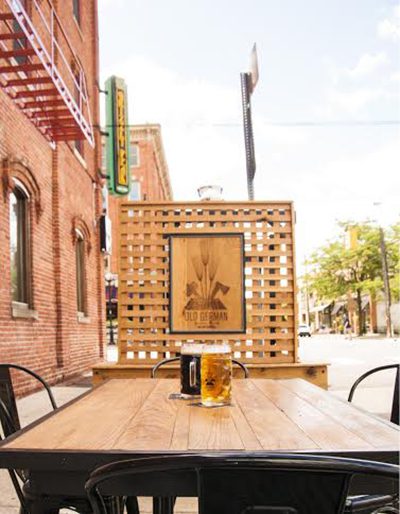 An important aspect of the business overall, this new addition adds to the overall aesthetic of Old German, as well as its upstairs neighbor, Grizzly Peak Brewing Company.
The Old German opened in 2013 as a bar and bierkeller on the site of the original Old German restaurant, which operated from 1928 to 1995. The underground bar maintains its German style and appeal and is housed in the cellar level of Grizzly Peak Brewing Company in Ann Arbor. In addition to a German and Bavarian-style menu, the Old German serves its own original craft beers, as well as award-winning beers brewed at Grizzly Peak Brewing Company. The Old German seats 100 indoors, and is located in Ann Arbor, on the corner of S. Ashley and Washington streets.