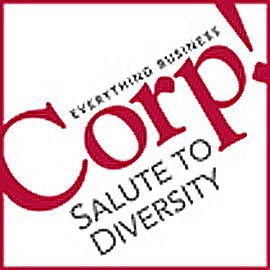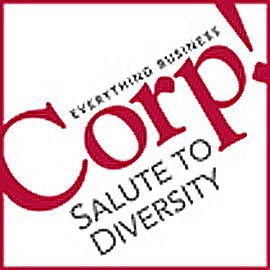 If you view the accomplishments and listen to the leaders of Corp! magazine's 2015 Salute to Diversity Award winners, it becomes abundantly clear that diversity is far more than a buzzword in the Michigan business community.
For many companies, diversity is viewed as essential to the bottom line.
That said, the definitions of diversity are as varied as the differences among people. However, when this year's award winners were asked to describe their diversity initiatives, a few common themes emerged:
For some businesses, diversity is so fundamental to their operations that they describe it as being part of their DNA — oftentimes literally, such as at the Bartech Group Inc., whose founder, John W. Barfield, was the grandson of Alabama sharecroppers who dropped out of school at the age of 16.
Diversity leads to better decision-making outcomes. "As the 'globe shrinks' because of technological advances, having an inclusive workplace will help in understanding our differences that would not only help the company be more competitive but also profitable," says Floriza Genautis, CEO of Management Business Solutions.
A diverse workforce helps companies better serve diverse target markets. "Our customer community is diverse, so our business model tries to accommodate this reality," said Alan Young, CEO of Alan C. Young & Associates PC.
Building a workforce with diversity in mind widens a company's talent pool. "Diversity is much more than race," says William Pickard, CEO of VITEC Inc. "To remain competitive, we must hire and retain employees with technical backgrounds and strong work experience. Innovation and creativity is required for rapid problem resolution and technology leadership. Our experience validates including diverse candidates in our recruiting process does not limit but instead enhances our talent pool."
Corp! honored this year's Salute to Diversity Award winners during a Sept. 10 conference at the MGM Grand Detroit in three categories:
Diversity Focused Company, a company that clearly defines and monitors diversity success and demonstrates how diversity efforts add value to the company.
Diversity Business Leader, an individual who is a diversity role model or top officer of a minority-owned business.
Diversity Champion, a nonprofit or community organization that creates or promotes special programming, education or other initiatives that focuses on diversity.
Here are stories of diversity from this year's award winners:
DIVERSITY FOCUSED COMPANIES
Airea Inc.
Farmington Hills
www.aireainc.com
Airea is a preferred Haworth office furniture dealer and a Minority Business Enterprise certified business. The company says that it is devoted to developing environments that reflect today's working culture while planning and forecasting for future change. Its workforce is a multidisciplinary group from all walks of life. "We work in customer-focused teams comprised of individuals with diverse backgrounds and strengths that when combined make great things happen," the company's website states.
Alan C. Young & Associates P.C.
Detroit
www.alancyoung.com
Diversity is seen in the faces of the principals and other staff members at Alan C. Young & Associates PC, a certified public accounting and consulting firm that counts blacks, whites and people of Indian and Asian Pacific descent among its workforce.
"Our customer community is diverse, so our business model tries to accommodate this reality," said CEO Alan Young. "Our internal knowledge base is also tremendously enhanced from having so many varied backgrounds in the problem-solution process. For these reasons and more, diversity is important to me and I have made it a mission throughout the firm."
The biggest staff event is a Multicultural Potluck where staff members sample food offerings from many countries, Young said, adding that staff retention is high because workers are encouraged to feel comfortable representing their cultural background.
Young also is proud of the diverse pool of applicants interested in working at the firm.
Bartech
Southfield
www.bartechgroup.com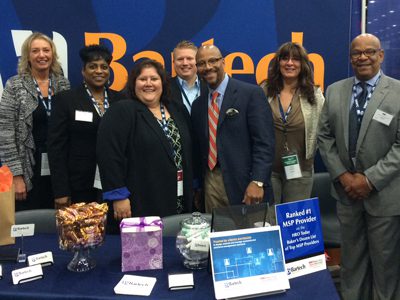 The Bartech Group Inc. likes to say that diversity is in its DNA. Its founder, John W. Barfield, was the grandson of Alabama sharecroppers who dropped out of school at the age of 16. While serving as a custodian at the University of Michigan for $1.75 an hour, he promoted the idea that people would pay for his expertise in janitorial services. In 1954, he and his wife, Betty, established Barfield Cleaning Company. With numerous contacts within the auto industry, Barfield incorporated John Barfield & Associates in 1977 to provide technical staffing services to the Big Three automakers. The company changed its name to The Bartech Group in 1984. Bartech was one of the nation's first minority-owned and operated firms specializing in technical staffing.
"Diversity is critical for Bartech's ability to innovate and adapt in a global environment," said CEO David W. Barfield. "Diversity is essential to growth, innovation and success of Bartech. We created 'Diversity Delivers' to manage and enhance our clients' diversity supplier development goals and objectives. Bartech is able to provide its clients with increased visibility into their supplier diversity program, access to a wider variety of local, national and international diversity providers, and new strategies for achieving workplace diversity."
Bartech also prides itself on the contributions the company and its employees make to improve the community. Bartech has completed community service projects with the Detroit Rescue Mission Ministries, Race for the Cure, March of Dimes, Operation Good Cheer, Forgotten Harvest, P.A.W.S. of Michigan, Children's Miracle Network, Wreaths Across America and Midnight Golf Program.
"As a minority-controlled firm, we take our role in the community very seriously and understand the value supplier diversity brings to our clients," Barfield said. "Though our clients are able to count all Bartech dollars as Tier I diversity spend, we have a strong commitment to helping develop Tier II supplier diversity programs at our client sites with qualified MWBE companies."
Blue Chip Talent
Bloomfield Hills
www.ccitalent.com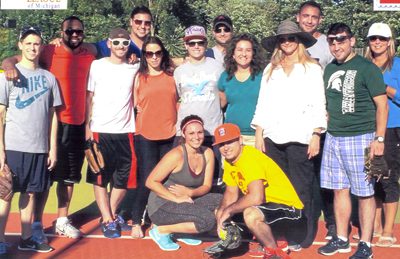 As a Certified Woman-Owned Business, Blue Chip Talent understands that diversity is a key component of this staffing solutions company.
This year, Blue Chip Talent started an intern program specifically for young women.
"Our goal is to introduce them to the interworking of a business in all areas," said CEO Nicole Pawczuk." This supports our priority of promoting women-owned businesses and mentoring young women to be future owners. With this mindset, Blue Chip Talent provides a diverse-friendly atmosphere where every employee is comfortable and their values are respected."
Businesses that don't promote a diverse workplace are missing out on an incredible talent pool, Pawczuk said.
"Not only that, if they did offer a supportive diverse workplace, they would give current employees an avenue to be educated on worldly cultures that they may not get in other parts of their lives," she said. "Also, we would convince them that knowledge of the unknown/new can only enrich a workplace and result in better or more business."
The entire Blue Chip Talent team is peer trained through everyday work experiences. The company often has roundtable discussions on how to effectively communicate with potential diverse candidates and to educate employees on the different cultures they experience. Blue Chip's paid-time-off program allows employees to use personal time as needed to honor their culture. In addition, the company has quarterly lunches that celebrate different ethnicities and heritages where all team members share a dish that represents them.
"From the first phone call all the way through the interview process, the Blue Chip talent team is sensitive to any language barriers and/or culture requirements," Pawczuk said. "This allows for continuous growth and understanding to our entire company."
Bodman PLC
Detroit
www.bodmanlaw.com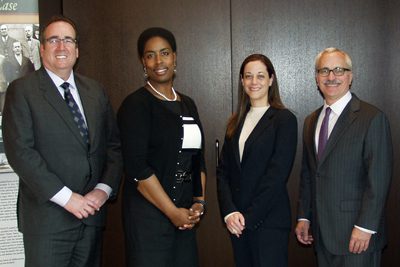 The Bodman PLC law firm takes a broad view of diversity that goes beyond hiring and retention issues.
Its plan includes supporting local law schools and community organizations. For example, it has conducted employment interview and resume writing skills programs for the Black Law Students Association at Wayne State University Law School and the University of Detroit-Mercy Law School. It also participates with the Wolverine Bar Association, a Detroit-based predominantly African-American organization, to identify qualified applicants for its summer law clerk program.
"Our diversity programming has also allowed us to enhance our internal culture, creating a greater sense of community," said Bodman Chairman Ralph E. McDowell. "Working together as a community, we have implemented programs that enhance inclusiveness and promote community service."
Examples include Featured Faces, a program developed by the firm's Diversity Committee that allows colleagues to become familiar with each other through personality profiles that are circulated firmwide and posted on the firm intranet, and interactive diversity training led by an outside consultant.
"The business world is becoming increasingly diverse," McDowell said. "Having a talented and diverse workforce expands our ability as a business to connect with the diverse leaders of the business world. Also, our existing and prospective clients are placing greater emphasis on diversity and expect demonstrable efforts and results in diversity from their service providers."
Bridgewater Interiors
Detroit
www.bridgewater-interiors.com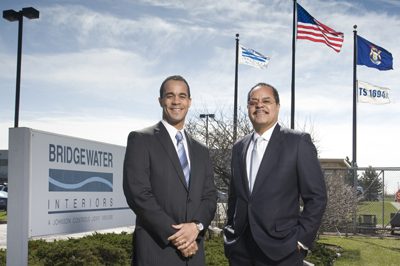 As a certified Minority Business Enterprise and one of the country's largest African-American owned firms, Bridgewater Interiors has a unique obligation to, as its company mission states, "fulfill the ideals of Minority Business Enterprise leadership," said Ronald E. Hall Sr., CEO of the automotive interiors manufacturing company.
"Economic opportunity for historically disadvantaged communities is an ongoing challenge," he said. "Alongside its stakeholders, Bridgewater Interiors has sought to play a positive role on multiple sides of this societal issue. Through providing employment, corporate philanthropy, industry thought leadership and community service from its entire leadership team, Bridgewater Interiors strongly represents the positive power of diversity and inclusion."
Since its inception, Bridgewater Interiors has a been a certified Minority Business Enterprise (MBE), designated as such by the National Minority Supplier Development Council. It has received the largest contracts, as measured by revenue, ever awarded an MBE up to that point by each of General Motors Corp. (1998), Ford Motor Co. (2003) and Honda Manufacturing of America (2003).
In 2015, the company became the first black-owned firm to endow a full tuition scholarship at the University of Michigan. The Bridgewater Interiors LEAD Scholarship is now awarded annually to a deserving racial minority candidate from one of the three metropolitan regions where Bridgewater conducts business operations.
More than 60 percent of the company's workforce consists of racial minorities, and more than 30 percent of employees are female. It has proved to be a training ground for racial minority management talent, and many such individuals have been promoted into management from within.
"'Diversity' and 'inclusion' are watchwords at Bridgewater Interiors," Hall said. "These are company values that permeate the firm — including entrenchment in its hiring, retention and ongoing training processes — and very much define its culture. Current and potential employees, regardless of their race, know that internalizing these concepts is integral to success at the company. From our perspective, the 'best and brightest individuals' for the business include persons of every background who embrace these concepts as values."
Brogan & Partners Convergence Marketing Inc.
Birmingham
www.brogan.com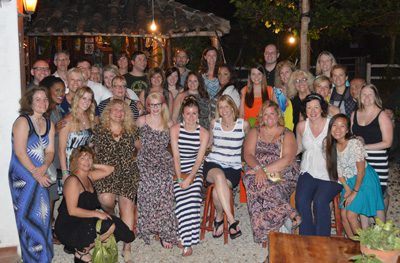 When Marcie Brogan hit the glass ceiling at a larger agency in the 1980s, she left the corporate world to open her own agency, Brogan & Partners Convergence Marketing Inc., which creates and converges advertising, social media and mobile media with an emphasis on brand engagement and a specialty in marketing to women.
Brogan was founded in 1984 with the goal of creating opportunities for women and minorities. In addition to its hiring practices, it gives back to organizations that benefit the multicultural population in Southeast Michigan, including pro bono work for Winning Futures, a school-based mentoring program, and pro bono work for Susan G. Komen Race for the Cure. Brogan's leadership team also sits on boards and committees and volunteers time for organizations that impact a diverse population, including agency volunteer work at COTS (Coalition on Temporary Shelter).
"In order to successfully communicate with a multicultural population, it's important to have an understanding of that population," said Ellyn Davidson, managing partner. "By employing and working with a group of people that come from different places — including gender, religion, race and ethnicity — we can have a greater understanding of the people that make up the world around us. This understanding gives us greater insight into successful communications programs that bring our clients the results they are looking to achieve."
The company stays vigilant in promoting an inclusive workplace by participating in programs such as the Multicultural Leadership Series, a program by New Detroit designed to open the dialogue and conversation between Detroit's many cultural groups.
"This program provides education along with networking opportunities to find talent from different backgrounds," Davidson said. "It gives us an opportunity to tap into different communities when we are looking for new employees. We also do fun programs at the agency such as potlucks where employees are encouraged to bring in a dish representative of their culture. This provides an opportunity for the team to develop a deeper understanding of the cultures that make up the agency. We informally measure the progress by getting regular feedback  from our employees."
Brooks Kushman PC
Southfield
www.brookskushman.com
Brooks Kushman PC is an intellectual property and technology law firm, serving clients nationally and internationally from offices in Michigan and California. Brooks Kushman represents clients of all sizes, ranging from some of the world's largest corporations to small startups, and provides legal counsel on patent prosecution, IP litigation, post-grant proceedings, trademarks, trade secrets, open source compliance and IP due diligence.
Company leaders say diversity and inclusiveness are fundamental tenets of the firm. Over the years, Brooks Kushman has been recognized by many legal publications for its diversity efforts. It also was among the select few law firms recognized as a 101 Best and Brightest Company to Work For and a Top Work place in Detroit. Chief Diversity Officer Sangeeta Shah has also received various awards for her efforts and plays an instrumental component in building the practice.
Camaco LLC, Amvian Automotive Ltd.
Grand Rapids
www.camacollc.com
Camaco-Amvian is the largest independent supplier of engineered seating solutions for the global automotive industry. The company notes on its website that it prides itself on combining advanced engineering, manufacturing expertise and financial strength. It says that its facilities and offices are located strategically around the world to ensure timely distribution. It employs 2,000 workers in six countries where it has eight factories and four sales and engineering offices.
Cascade Engineering
Grand Rapids
www.cascadeng.com
As one of the world's largest B corporations – a certification from the nonprofit B lab verifying that a company has met rigorous standards of social and environmental performance – Cascade Engineering works to transform long-held beliefs about people who may be different into values that stimulate productive alliances within workplace peer groups.
"A culture of inclusion allows people to feel comfortable contributing, encourages new perspectives, and makes the most of each person's potential," said Mark Miller, CEO of the manufacturer comprising 11 strategic business units serving a variety of industries including automotive, agriculture, commercial truck and bus, solid waste and recycling, furniture, and material handling processes.
The company is committed to advancing and recruiting a diverse workforce. It has developed community partnerships to help increase the number of diverse resumes and candidates for open positions, and internal promotions are monitored and tracked to ensure goals are meet. The company also offers several opportunities for job rotation, special assignments and community involvement.
"Cascade Engineering continues to purposefully discuss and deepen the understanding of race and racism," Miller said. "Training and educational opportunities continue for all facets of the business, knowing that not everyone is at the same place on this journey. We continue to orientate new employees to help get them acclimated to our expectations by attending Diversity Awareness training and a new Diversity Theatre every three years, and all leaders are expected attend Institute for Healing Racism."
Cascade's diversity efforts are driven from both top and bottom, Miller said. Employees are free to get involved at their own level. A diversity champion is assigned as liaison between the Diversity Coordinating Council and the executive management team to keep managers informed of the council's progress, and anyone in the organization is free to anonymously submit a question or thought to the office of the president with the click of a button.
The goal is to create and maintain an environment where employees feel safe to discuss race and the importance it has on the organization and on lives outside work.
Metrics and goals are established annually and tracked monthly. A voluntary affirmative action plan is in place and a perceptual survey is completed regularly to ensure that the organization is "walking the talk," Miller said.
Chemico LLC
Southfield
www.chemicomays.com
Since its founding in 1989, diversity has been a cornerstone of Chemico's core principles, as well as being key to its growth, said CEO Leon C. Richardson.
"While certainly being a diverse business has provided Chemico with access to opportunities that may not have occurred otherwise, an even more important element of diversity that has contributed to Chemico's growth is diversity in its employees and partners," he said. "By embracing diversity, Chemico has been able to leverage ideas and concepts across many different experiences and ways of thinking that undoubtedly has increased our innovation, and therefore ability to succeed."
The Chemico Group of companies consists of two main business units — ChemicoMays and Chemico Systems. ChemicoMays is a provider of chemical management solutions, providing a full range of chemical life-cycle management services from procurement and sourcing to inventory management and logistics through waste and water management. Chemico Systems is a provider of environmentally friendly paint maintenance products and specialty cleaners, as well as the leader in coating removal services for the automotive industry.
"The Chemico plan has proven, specific results where MBEs, WBEs and veteran-owned businesses have benefited not only from the business opportunities presented, but have grown outside of the scope of work performed with Chemico to form stronger, more sustainable businesses," Richardson said. "In addition, the numerous causes Chemico supports that are associated with diverse businesses, from charitable and philanthropic activities to education and mentoring to advocacy of diverse causes, further demonstrates the priorities we at Chemico uphold. At Chemico we believe that in supporting the greater good, we all will benefit."
Dakkota Integrated Systems LLC
Dakkota Integrated Systems LLC, a joint venture between majority partner Rush Group LLC and Magna International Inc., manages the complete assembly and sequencing of integrated automotive interiors for original equipment manufacturers. It was formed in 2001 "to create a minority contract supplier that could thrive in a fast-paced, cost-competitive environment to support original equipment manufacturers," according to its website. Rush Group is headed by Andra Rush, a Native American who also founded Detroit Manufacturing Systems.
Devon Industrial Group
Detroit
www.devonindustrial.com
Devon Industrial Group is a limited liability company formed in 1998 by Devon Construction Inc. and Walbridge. DIG provides construction management, general contracting, preconstruction, decommissioning and facility management services for clients in the automotive, commercial, health care, industrial process and education fields, according to its website. Devon Construction founder David Burnley Sr. is active in community affairs and is a board member of the Michigan Black Chamber of Commerce.
DriverSource
Dearborn
www.driversource.net
The mission of DriverSource is to be the world's premier supplier of top-quality commercial truck drivers and support staff personnel, according to the company's website. Founded in 2001 by Jinan and Kelly Dalloo and David J. Olshansky, the company now employs 300 people at its three regional centers, in Dearborn, Baltimore and Richmond, Va. DriverSource is a member of the Women's Business Council and is certified as a Women's Business Enterprise.
Epitec Inc.
Southfield
www.epitecinc.com
Epitec Inc. attributes its almost 25 years of continuous year-over-year growth to the opportunities it has secured as a Minority Business Enterprise.
"We don't use our status as a crutch, but we do promote the fact that our diversity is a tool that should be leveraged by our customer base offering significant value and competitive positioning," said Jerome Sheppard, CEO of the $70 million staffing and custom software development company that provides services throughout the United States.
Epitec has a 15-year supplier diversity program that is focused on building and developing small women- and minority-owned organizations so that they too can be looked upon as vendor resources and not just another supplier, Sheppard said.
"Besides building up significant supplier purchasing scenario's with our MBE partners, we are proudest of our mentoring programs," he said. "We have enabled several MBEs the ability to be sustainable and leverage many of the same resources … that large organizations use to build their businesses."
Epitec's corporate social responsibility initiatives are directly connected to the success of its business, Sheppard said.
"Over the past 37 years. Epitec has built and sustained a culture of inclusion and diversity," he said. "We've found that extending our inclusion and diversity efforts to suppliers has been important and effective. Transitioning our knowledge and best practices internally to our employee base and externally to our MBE vendor base creates a sustainable situation that will positively contribute to the future of our surrounding community, which ultimately effects everyone."
Faurecia
Auburn Hills
www.faurecia.com
Based in Auburn Hills, where it opened its new North America headquarters and Seating Technical Center in July 2014, Faurecia North America supports four business groups: Automotive Exteriors, Automotive Interiors, Automotive Seating and Emissions Control Technologies. According to the company's website, Faurecia is determined to diversify talent and promote gender equality, especially by attracting more female employees.
Field's Fire Protection Inc.
Grand Rapids
www.fieldsfire.com
Established in 1998 by Glenna and Mike Field, Field's Fire Protection Inc. has grown into a nationwide, full-service fire protection company with branch locations in Michigan, Illinois and Indiana. Products include portable fire extinguishers, backflow devices, special hazard systems and exit and emergency lighting. A woman-owned business, Field's Fire Protection aims to give employees opportunities to excel and achieve personal success, its website states.
First Independence Bank
Detroit
www.firstindependence.com
No line of financial services is beyond First Independence Bank's charter as long as the bank is serving the financial needs of businesses and families in its community, according to the First Independence website. After its customers, the bank considers its employees its most important assets. "A second mission of this bank is to operate the bank in ways that maximize the positive aspects of bank employment," the First Independence website states. "All bank employees will be treated with dignity and respect."
G-TECH Services Inc.
Dearborn
www.gogtech.com
G-Tech Services Inc., a recruitment and placement firm that provides staffing solutions to a nationwide client base, is a women-owned business certified by both the Women's Business Enterprise National Council and the National Women Business Owners Corporation. President and CEO Theresa Ghafari was named a WBE Star by the Women's Business Enterprise National Council in 2009, and she was recognized as a Woman of Achievement by Vista Maria, a nonprofit organization that transforms the lives of girls who have faced abuse and neglect.
Gongos Inc.
Auburn Hills
www.gongos.com
Gongos describes itself as a decision intelligence company. It partners with global 1000 corporations to build competency in making consumer-minded decisions. Gongos says that its innovation strategy is to identify societal and technological trends that shape the future of its industry. Enlisting the multidisciplinary skills of researchers, data scientists and curators, the company fuels a culture of learning both internally and within its clients' organizations. It serves clients in the consumer products, financial services, health care, lifestyle, retail and automotive spaces.
Harvey Industries LLC
Livonia
www.harvey-industries.com
Harvey Industries has been an aluminum casting, machining, assembly, testing and producer since 2007, with headquarters in Livonia and a plant in Wabash, Ind. According to a Michigan Chronicle profile, company President and CEO Jerome Harvey grew up an only child in Albion, where he developed the self-reliance that has aided in his achievements as a businessman. He spent eight years at General Motors before leaving to launch Harvey Industries.
Hercules & Hercules Inc.
Detroit
www.herculesandherculesinc.com
Hercules & Hercules Inc., otherwise known as HHI, is one of the leading suppliers of janitorial supplies and daily building maintenance supplies across Detroit and the Great Lakes Region. Hercules & Hercules works individually with clients to develop a sustainable approach to building maintenance, its website states. In addition to traditional cleaning supplies and equipment, it carries lines of green cleaning products. The company is also a sponsor of the Michigan Green Schools Program. Company founder Hercules Jefferson Sr. worked for years as a custodial supervisor with the federal government and with the city of Detroit as a maintenance superintendent before, in 1964, starting a janitorial company out of his home on the northwest side of Detroit to supplement the family's income.
HTC Global Services Inc.
Troy
www.htcinc.com
Established in 1990, HTC Global Services is an Inc. 500 Hall of Fame company and one of the fastest-growing Asian American companies in the United States, its website states. As a global provider of IT solutions and business process outsourcing services, HTC boasts a client base that spans several Global 2000 organizations. HTC manages IT environments, IT applications and business processes of customers, focusing on providing transformational benefits. HTC is a Minority Business Enterprise recognized by the Michigan Minority Supplier Development Council.
ICONMA LLC
Troy
www.iconma.com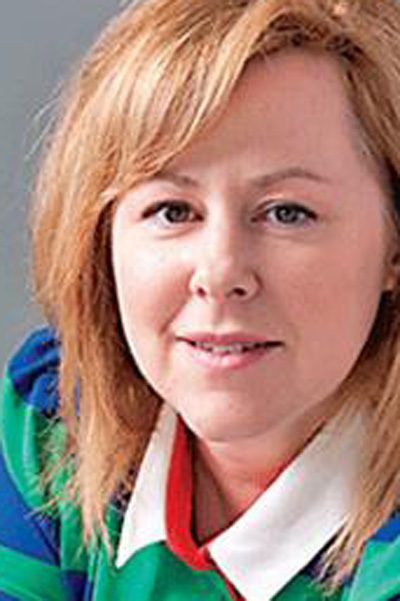 ICONMA, a professional staffing services and IT consulting firm, has become certified as a woman-owned organization by the National Woman Business Owners Corp. and Women's Business Enterprise National Council.
"The certifications opened many doors for ICONMA," said CEO Claudine S. George. "The most obvious are opportunities with customers who encourage supplier diversity. These same customers also encourage ICONMA to have partnerships with other minority- and women-owned companies."
ICONMA is fortunate that it is in an industry where it is easy to find a diverse group of qualified professionals, she said. Additionally, ICONMA has received a number of diversity awards within the staffing industry and clients.
"Diversity is important to ICONMA and is a main focus of our business goals," George said. "In order to improve company processes, policies and procedures, we need a diverse group of individuals to collaborate and create innovative solutions. ICONMA promotes its own diversity, as well as partners with other minority- and women-owned businesses in the community. If we didn't encourage diversity, we would lose the ideas of the majority of the population."
George notes that plenty of research has shown a correlation between a diverse workforce and growth and profitability. "As long as everyone is qualified (not hired because they are a woman or minority), doing the right thing is profitable," she said.
Innovative Learning Group Inc.
Royal Oak
www.innovativeLG.com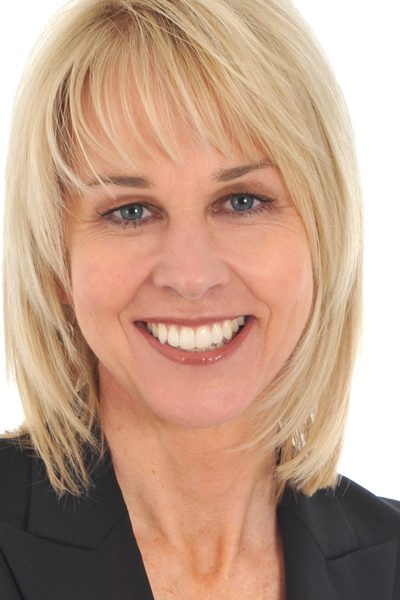 Innovative Learning Group, founded in 2004 by CEO Lisa Toenniges, creates custom training and tools for Fortune 1000 companies that help their employees do their jobs more effectively. It is a 100 percent woman-owned business that has maintained its Women's Business Enterprise certification since 2008.
"As a WBE-certified company serving highly diversified vertical markets, we are listed as a preferred supplier for many corporations that value having a diverse supply base," Toenniges said.
Toenniges is also proud of ILG's employee retention rate of 95 percent over the life of the company.
"One of ILG's vision statements is to attract talented people who want to work with us, do good work and enjoy what they do," she said. "ILG accomplishes this by hiring the most qualified individuals — those who have the right skills and who are a good cultural fit. ILG's working environment is one of collaboration, accountability, taking initiative and treating one another with respect."
Having a company culture that promotes inclusion leads to individuals who enjoy their jobs and look forward to coming to work every day, Toenniges said.
"When employees are happy with their work environment, they are also more creative and dedicated, and they produce quality work," she said. "The cost of hiring and onboarding employees is expensive. When employees are satisfied with their work and workplace, they are more likely to stay at a company, which decreases the expense of hiring and onboarding."
JMA Logistics LLC
Livonia
www.jmalogistics.com
Jeanette M. Abraham is founder, president and CEO of JMA Global LLC, a 100 percent minority and woman-owned company whose expertise is procurement, warehousing, kitting and distribution of fastener components. Founded in 2001, JMA Global is a tier one supplier to the automotive industry. Customers include General Motors, Gestamp, Magna, Martinea and several other large tier one automotive suppliers.
KEO & Associates Inc.
Detroit
www.keoassoc.com
KEO and Associates Inc. was founded in 1994 by Chris Onwuzurike to provide general contracting, construction management, design-build and construction technical services. Its website states that it has completed numerous commercial, residential, institutional and municipal projects valued at more than $200 million. KEO, a Michigan Department of Transportation-certified Minority Business Enterprise, became a member of the U.S. Green Building Council in 2007.
Mahar Tool Supply Co.
Saginaw
www.mahartool.com
Mahar Tool Supply Co. is headed by CEO and Chairman Barbara Mahar Lincoln, who has served in her role since 1978 when her husband, James Wells Mahar, died. Since then, Mahar Tool Supply has evolved from a Michigan corporation to an international operation, according to profile of Lincoln on the Inforum website. Mahar Tool Supply has been listed among the "Big 50" largest industrial distributorships internationally by Industrial Distribution Magazine. Mahar Tool Supply and Lincoln were also named one of the top 50 Women-Owned Businesses in Michigan. Mahar Tool is ISO certified and certified as a Women Business Enterprise.
Management Business Solutions
Grand Rapids
www.mgmtbsolutions.com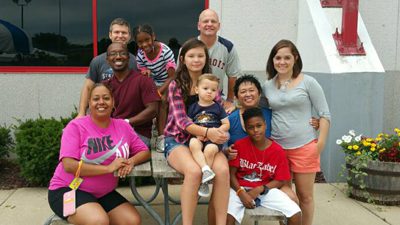 Diversity is one of the core values at Management Business Solutions, says Floriza Genautis, CEO of the minority-owned staffing placement company with Women Business Enterprise and Women Owned Small Business certifications.
"We believe that our differences have allowed us to better understand the various needs of our clients' staffing challenges," Genautis said. "Also, being part of various minority organizations … has allowed us to be competitive in delivering staffing solutions."
The collective thoughts of employees from different backgrounds yield better solutions because of the wide range of ideas contributors bring to the decision-making process, Genautis said.
"As the 'globe shrinks' because of technological advances, having an inclusive workplace will help in understanding our differences that would not only help the company be more competitive but also profitable," she said.
Management Business Solutions further measures it success as an inclusive workplace by creating opportunity for employees to become future owners of the company.
"We are committed to guaranteeing success of our organization by creating diverse future leaders that are vested to the growth of the organization," Genautis said."
All internal employees hired at Management Business Solutions have gone through a stringent screening process, internship and/or training and direct mentoring from the leaders of the organization. Values, accountability and commitment to client and candidate satisfaction are a few necessary traits we look for in the next owners of our organization."
Marvel Technologies Inc.
Novi
www.marveltechus.com
Marvel Technologies Inc. is a rapidly growing IT company serving customers using SAP software. The minority-owned company is certified by the Women's Business Enterprise Council. Its customers and their needs are as diverse as the industries they serve, the company states on its website, which also says Marvel Technologies works to address every element of a business transformation project by establishing strategic partnerships with additional service providers.
Michigan Operation Freedom Outdoors (MiOFO)
Ann Arbor
www.michigan.gov/dnr
Michigan Operation Freedom Outdoors (MiOFO) is a collaborative partnership whose mission is to provide outdoor recreation opportunities to wounded veterans and individuals with health challenges and to coordinate a support network that facilitates their recovery through connecting with nature. MiOFO activities are centered on the DNR-managed Sharonville State Game Area and the neighboring Camp Liberty property. The properties are near several population centers: Ann Arbor, Jackson, Lansing and Detroit. The partners in this effort include the Department of Natural Resources, Camp Liberty, Brain Injury Association, Zero-Day, the Passing Along The Heritage (PATH) Foundation, the Eisenhower Center, Safari Club International Foundation, Michigan Building and Construction Trades Council, Michigan United Conservation Clubs, Disabled American Veterans and the American Legion, according to the DNR website.
MPS Group
Farmington Hills
www.mpsgrp.com
MPS Group Inc. is a certified Minority Business Enterprise specializing in integrated, creative solutions in the areas of facilities management, full environmental and industrial services, supply chain management, decommissioning, scrap management and interior flooring. MPS Group is a member of the Michigan Minority Business Development Council and is a Corporate Plus member of the National Minority Supplier Development Council. It subscribes to the principles of these organizations and supports their missions through active participation in each. The company's website also states that is has a strong history of demonstrating its commitment to supplier diversity.
Netlink Software Group America Inc.
Madison Heights
www.netlink.com
Founded in 1999, Netlink is a provider of information technology, supply chain and business process solutions. The company states on its website that it strives to establish and maintain a "best in class" work environment. It is a global company that is widely diverse with employees from different parts of the world and different ideas, thus recognizing that diversity is truly a competitive advantage and helps drive innovation, the website states. It maintains an inclusive environment that fosters respect for individuals, their ideas and contributions. Netlink has an entrepreneurial spirit and encourages its employees to learn and grow by giving them new opportunities and autonomy.
New Center Stamping Inc.
Detroit
www.newcenter.net
New Center Stamping is a supplier of medium to large metal stampings and welded assemblies to the transportation industry. New Center Stamping appointed Ric Monkaba, who has served as president and general manager since Nov. 1, 2012, previously was a business coach and industry expert for the UEP Detroit Program of the Kauffman Foundation. The focus of the nonprofit UEP Detroit Program is to assist minority owned automotive suppliers in the improvement of their business operations and diversification into nonautomotive industries. New Center Stamping was approved as a UEP client in 2010, according to the company's website.
PALS International
Troy
www.palsintl.com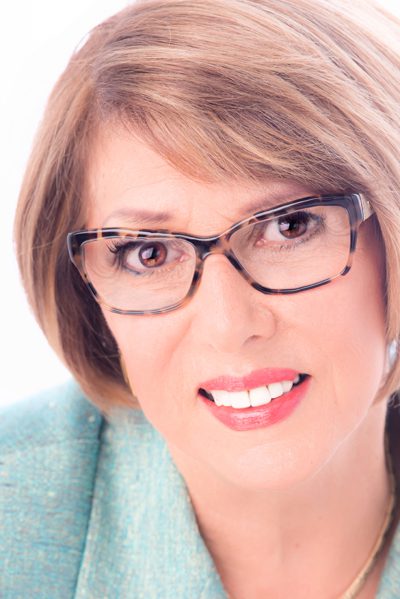 The client list at PALS International consists of several multinational corporations, which means that without diversity, the company would not exist, said President Brenda Arbeláez. The company, which Arbeláez founded in 1983, provides cultural training, translation and interpretation services.
"Having a diversified staff allows us to create a strong link between our business and members of specific demographics," Arbeláez said. "At PALS, diversity hiring is an integral part of our overall business identity."
Many of the company's language instructors were immigrant spouses who came to the United States with their husbands. They had to learn the language, adapt to American culture and build new lives.
"PALS International brought a sense of hope and identification to those employees," Arbeláez said. "Many instructors developed their confidence, skills and professional poise while teaching at PALS International.
She said the company empowers its staff with the knowledge that they are not limited to the outline of their job descriptions. As an example, in late 2014, PALS won a significant translations contract with the government of Qatar.
"This achievement was a direct result of our diverse workforce, led by Translations Project Manager Philip Obeid," Arbeláez said. "Mr. Obeid took on a sales role here with the support of key staff. Also, having a network of contacts across the globe and the unique capability to serve a diverse customer base enabled PALS to secure this contract. This is how we measure our progress."
Piston Group & Piston Automotive PLC
Redford
www.pistongroup.com
Following his success with the Detroit Pistons, Vinnie Johnson took on a new challenge by establishing Piston Automotive in 1995 as a means of creating economic vitality, jobs and opportunity in Detroit. The company quickly established itself as a supplier of choice for major international automotive companies, particularly Ford Motor Co. and General Motors. Piston Group has evolved from a small-corrugated pallet manufacturer into one of America's leading value added assembly companies, the company's website states. Today, Johnson serves as the Piston Group's chairman and CEO. Under his leadership, the Piston Group has expanded from a single facility in Detroit to multiple locations across the Midwest in Michigan, Ohio, Missouri and Kentucky.
Powerlink LLC
Detroit
www.powerlinkonline.com
Powerlink Facilities Management Services has its roots in Link 2 Staffing, a company founded in 2002 by Link Howard III, a certified lean process instructor in the manufacturing industry who saw an opportunity to apply his expertise in continuous process improvement to the facilities maintenance and management field. Howard launched Powerlink Facilities Management Services in 2003 with one account in a Grand Blanc paint facility. The company provided paint system cleaning and maintenance as well as commercial cleaning services. From that start, Powerlink has grown every year and now has hundreds of employees serving more than 250 facilities in the eastern United States and Canada. As the former military police officer during the Vietnam War continues to lead Powerlink, Howard also serves as pastor of his congregation, leading mission trips to Africa and providing educational opportunities for youth in Detroit and Flint.
Proos Manufacturing Inc.
Grand Rapids
www.proos.com
Proos is a nearly 100-year-old manufacturing and fabrication company that has been woman-owned since 2004. CEO Amy Proos is the third generation and first woman to lead the family business. Among many accolades, in 2011 she won the Enterprising Women of the Year Award.
Rapid Global Business Solutions Inc.
Troy
www.rgbsi.com

Rapid Global Business Solutions Inc. is increasingly a global operation, having grown in recent years in countries including the United States, Canada, Germany, Mexico, Singapore, China and India.
That global expansion has heightened the importance of a diverse workforce, says Nanua Singh, CEO of the provider of contingent workforce management solutions for contract labor, payroll services and independent contractors. In addition, the company provides staffing services in the IT, engineering, technical, professional and administrative areas. "We're a global business, which means we have the opportunity to interact with people of various backgrounds from all around the world," Singh said. "We value employees who contribute to our understanding of different educational backgrounds, cultures, ages and languages. We believe a diverse and inclusive workforce helps us communicate effectively and adds to our business success. This is just one of the reasons RGBSI has seen its growth and expansion.
"In our experience, global also means that companies will need solutions that promote diversity — not just from a compliance or quota perspective, but by ensuring diverse teams are representing the global views," Singh added. "RGBSI's corporate culture is to provide diverse services and employ candidates of different color, religion and ethnicity, This has helped in our growth by solving problems, creating new ideas and a lot more."
RGBSI is also committed to conducting business with small minority- and women-owned enterprises, often through mentoring and supplier development activities.
"We strive to enhance our supplier base to reflect the markets we service," Singh said. "At the same time, our partnerships with small, minority- and women-owned companies expand the social and economic vitality of every community where we do business. We understand that supplier diversity is an important key to sustaining our long-term success as well as the success of our suppliers."
RKA Petroleum Companies Inc.
Romulus
www.rkapetroleum.com
Family-owned and operated since 1956 and nationally certified by the Women's Business Enterprise Council, RKA Petroleum enjoys the distinction of being recognized as one of the largest family-owned businesses in the state of Michigan, its website states. RKA Petroleum is a wholesale distributor of refined and renewable fuel products, and provides fuel management solutions to a variety of customers in more than 29 states.
Roy Smith Co.
Detroit
www.rscmain.com
Roy Smith Co., or RSC, is ISO-9002 certified as well as a Michigan Minority Business Development Council-certified Minority Business Enterprise and National Minority Supplier Development Council Corporate Plus organization. RSC has been servicing the automotive and utility industries since its establishment in 1924. The company's website states that RSC is committed to being the industrial gas and welding supplier of choice.
Rush Trucking Corp.
Wayne
www.rushtrucking.com
Rush Trucking is a minority-owned trucking and freight transportation company founded in 1984 by Andra M. Rush, a Mohawk Native American. Rush offers truckload and milk-run transportation for short-haul, long-haul and just-in-time operations. What started as a three-truck company, funded with $10,000 from Rush's credit cards and a $5,000 loan from her parents, has grown to more than 700 tractors, 1,100 trailers, 450 employees/company drivers and 400 owner-operators. Rush Trucking is the largest Native American-owned business in the country, the company's website states. Beyond corporate headquarters in Wayne, additional facilities are in Louisville, Ky.; Buffalo, W. Va.; and Kansas City, Mo.
SET Enterprises
Warren
www.setenterprises.com
SET Enterprises, which holds Minority Business Enterprise certification, has been in the metal processing industry for more than 25 years. Among the core values highlighted on its website are diversity — "we must continuously seek and value our diversity" — and community involvement — "we must be philanthropically active and good citizens in the communities we work in." President and CEO Victor Edozien is living up to those ideals. He is a member of the Young Presidents' Organization, the Entrepreneurs' Organization and CEO Connection. He is also a board member of the Real Life 101 Scholarship and Mentoring Program, a 501c(3) organization with a mission to improving the higher education opportunities of at-risk inner-city African-American males.
Strategic Staffing Solutions
Detroit
www.strategicstaff.com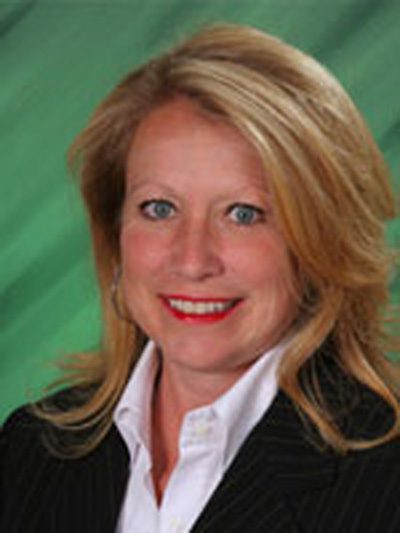 A worldwide tech consulting firm, Strategic Staffing Solutions has worked to make the claim that it is one of the more diverse businesses in the region. One of its guiding philosophies is that a successful global workforce isn't only about having content experts; it's also about having the smartest people who are curious enough to learn and are supported and encouraged to do so by their employer.
Others have taken notice. Some of the honors and achievements S3 has garnered include ranking as the sixth-largest diversity-owned firm by Staffing Industry Analysts, ranking among top 25 women-owned businesses in the United States by Women's Enterprise USA Magazine and ranking 91st among the top 500 diversity-owned businesses in the country by Diversitybusiness.com.
From the top down, starting with President and CEO Cindy Pasky, S3 has built a staff well represented by women and minorities. Pasky recently participated in a panel discussion about racial representation in Detroit, proposing that equal racial representation throughout a city begins with its workplaces, using S3 as an example of best practices toward that end.
"S3's success is because of its diversity," Pasky said. "We are proud our team reflects the communities in which we do business, from age, race, gender, ethnicity and orientation. In 25 years of business, we have found that teams that are diverse better reflect the global clients we serve. Teams that have a diversity of experience and learn from each other are committed to S3's core pillars of raising the bar for what a business should do, creating jobs, providing people with the opportunity to change their station in life and investing in the communities it serves.
"While diversity is at the fore whenever S3 makes hiring decisions among its overhead staff and consultants, S3 strives to recruit and hire the brightest, most talented individual for a given role," Pasky explained. "Strategic Staffing Solutions has a strict nondiscrimination policy in which all employees are supported in their professional development."
People who were homeless now have successful careers with S3, while others have joined the S3 staff from service industry jobs to achieve solid success in their roles at the company.
Synova
Southfield
www.synovainc.com
Synova offers enterprise software services to medium and large organizations on three continents. Its service offerings focus on enterprise applications, mobile applications and cloud enablement. Founded in 1998 by Raj Vattikuti, today Synova has more than 2,000 technology professionals at 35 U.S. locations and 14 international locales in China, India, Hong Kong, Singapore and Brazil. A section of its website is devoted to its diversity policies. "We realize that we are stronger because of the heterogeneity that exists within our organization," the website states. "We greatly value the varied experiences, points of view, ideas and perspectives of our multi-faceted community of employees. Our inclusive environment enables us to offer creative and innovative solutions that add value to your business and ours."
Systrand Manufacturing
Brownstown Township
www.systrand.com
Systrand is a tier one supplier of precision machining and assembly products and services, including finished machining, rapid prototype machining, raw material design, milling, leak testing, heat treatment and light assembly. It addition to its 250,000 square feet of production capacity at its Brownstown headquarters, it has a 60,000-square-foot facility in Busan, South Korea. Founded in 1982, the company is led by President and CEO Sharon Cannarsa. According to the Systrand website, Cannarsa has been recognized with numerous industry awards. For example, in March of 2003, the National Association of Women Business Owners-Greater Detroit Chapter named her one of its Top 10 Women Business Owners of Distinction. She was also a finalist for the Michigan Minority Business Development Council's Diamond Award and was also spotlighted in a Fortune magazine feature on minority businesses.
TekWissen LLC
Ann Arbor
www.tekwissen.com
Established in 2009, TekWissen LLC provides software development and consulting expertise to help organizations design and improve their software development life cycle. TekWissen also has a growing presence in permanent placement, information technology, engineering, accounting and finance. From professional services, staffing, recruitment process outsourcing and more, TekWissen delivers a comprehensive range of temporary, temporary-to-hire, permanent placement and outsourced placement services. Its core offerings enable companies to model, optimize and simulate their product development and consulting needs, leading to major improvements in cost, service, sustainability and risk mitigation. For example, the Ann Arbor-based company has been helping physician organizations with data analytics, dashboard design, data modeling, patient care and with network infrastructure design and layout for optimal output. Between its development centers in Ann Arbor and Bangalore, India, the company has 223 full-time employees.
Truscott Rossman Group LLC
Lansing
www.truscottrossman.com
As a full-service public relations agency, Truscott Rossman represents local, statewide and nationwide clients from its offices in Lansing, Grand Rapids and Detroit. TR provides the full spectrum of communications services, including issues management, crisis communication, new media, ballot initiatives, community relations, government affairs and grassroots initiatives. Agency founders Kelly Rossman-McKinney and John Truscott have more than 50 years combined communications consulting experience. The firm also shares what it knows in the form of the "Michigan Legislators' Guide to Lobbyists & Media," which it publishes every new legislative session. We're proud that this guide to Michigan policymakers and influencers across the state has become a must-have resource.
TTi Global
Rochester Hills
www.tti-global.com
TTi Global is a provider of business performance solutions that help clients enhance their operations, educate their personnel and obtain a clear view of their business, its employees and their customers. The company also is dedicated to an inclusive work environment that fosters, supports and preserves a culture of diversity and inclusion, its website states. "We embrace and encourage our employees' differences in age, color, disability, ethnicity, family or marital status, gender identity or expression, language, national origin, physical and mental ability, political affiliation, race, religion, sexual orientation, socio-economic status, veteran status, and other characteristics that make our employees unique," the website states. "At TTi Global we strive to create an environment where each person feels respected and appreciated. This enables us to develop a workplace where employees can realize their full potential and individually and collectively do our best work. At TTi, diversity includes our visible differences, but also embraces each unique personality and vision of our employees."
Ultimation Industries LLC
Roseville
www.ultimationinc.com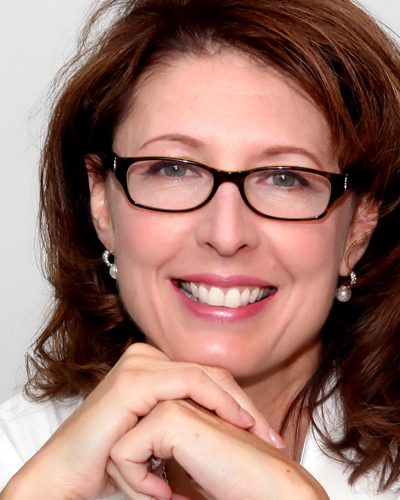 Ultimation Industries LLC is a woman-owned business that designs, builds and installs conveyor systems and automation equipment for the automotive and manufacturing industries. More than half of senior management positions are also held by women.
"As we grow, our focus is finding the right people for the right positions to build the best highly functioning, in-tune workforce that we can," said CEO Jacqueline Canny. "Our customers' needs are supported through teamwork and cooperation, which is a fundamental part of our culture. We try to make it a fun environment, and although we're not a large company we try to take advantage of that by being more flexible than larger companies. We get to invent our own rules and personnel policies. Our focus is on great performance and culture — not trying to hit some target that someone else set for us."
As technologies continue to change and evolve, younger people are key to future growth, Canny said. "We are able to provide an inclusive, upbeat office environment through a combination of our cohesive team members and our physical facilities," she said. "The automation and machinery industry is going to see a lot of talent retiring in the next 10 to 15 years, and we want to work on growing our younger team members to help fill those gaps."
Ultimately, the company's success hinges on an inclusive workforce that reflects the makeup, lifestyle and ideals of its customers, Canny said. "Our customers are becoming more diverse — for example the majority of our customer purchasing contacts are female," she said. "So we want to have a diverse team that can relate well with each other and well with our customers' teams as well."
University Moving and Storage Co. Inc.
Farmington Hills
www.universitymoving.com
University Moving and Storage has been a supplier of moving, storage and distribution services to household, corporate and government clientele since 1969. We provide these services for customers moving locally, intrastate, interstate and internationally. Beyond its Farmington Hills headquarters, it has offices in Grand Rapids, Cincinnati and Indianapolis. University has consistently ranked as a top-five affiliate of North American Van Lines, the company's website states. It has also been a woman-owned business since 1986.University Moving and Storage is a globally recognized diversity supplier that holds a certification from the Women's Business Enterprise National Council (WBENC). The certification and annual recertification process ensures that standards and procedures are met and followed on a consistent, continual basis as set forth by the WBENC.
VITEC LLC
Detroit
www.vitec-usa.com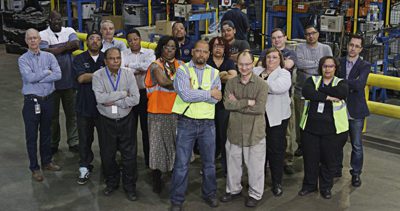 As a minority-owned business, VITEC's workforce reflects its commitment to diversity. More than percent of its hourly workforce consists of minority employees. In addition, 68 of its salaried workers are minorities and represent five nationalities.
"The diversity of the workforce, their experiences and cultures, makes VITEC a stronger, more competitive company," said William Pickard, CEO of the manufacturer of blow-molded fuel delivery systems for the Detroit Three automakers.
VITEC also supports other minority-owned business by procuring materials, equipment and services from them when possible. VITEC has annual procurement goals for minority purchases and aggressively pursues opportunities to grow and mentor its minority suppliers, Pickard said.
During the recruiting process, VITEC considers all relevant qualifications, including diversity, he said.
"Diversity is much more than race," Pickard said. "To remain competitive, we must hire and retain employees with technical backgrounds and strong work experience. Innovation and creativity is required for rapid problem resolution and technology leadership. Our experience validates including diverse candidates in our recruiting process does not limit but instead enhances our talent pool."
White Construction Co. Inc.
Detroit
www.whitecon.com
Bernard White, a native Detroiter, founded White Construction in May 1989 after spending more than 10 years with major construction firms. White grew up on the west side of Detroit with his mom, two sisters and brother while staying in the upper flat with his grandmother. After graduating from Chadsey High School, he obtained his bachelor's in construction engineering at night at Lawrence Technological University in 1980 while working full time during the day as a draftsman at the Detroit Water and Sewerage Department. His startup company has grown to a full-service construction management firm. White Construction has had its hand on numerous and major Detroit landmarks, the company's website states.
Wolverine Truck Sales Inc.
Dearborn
www.wolverinetruckgroup.com
Wolverine Truck Group has operated in Southeast Michigan for more than 40 years. It is a female-owned company and certified Women's Business Enterprise with three locations that can handle all light, medium and heavy truck parts, sales and service needs. Wolverine offers Freightliner, Western Star and Ford brands. It has 75 truck bays, including a body shop.
DIVERSITY BUSINESS LEADERS
Ken Barrett
Chief Diversity Officer, General Motors Corp.
Ken Barrett became General Motors' first chief diversity officer in April 2012. He brought 14 years of executive experience to the job, including five years as the U.S. Navy's diversity director, where he achieved "historic levels of minority and female officer additions and transformational work-life balance initiatives," a GM press release states. Under Barrett's leadership, the Navy's Strategic Diversity Working Group was selected as the nation's No. 1 diversity council by the Association of Diversity Councils.
Tara Bellingar
MSP Program Manager, Aerotek
When asked why businesses should promote diversity in the workplace, Tara Bellingar says she is reminded of a quote: "'You don't get harmony when everyone sings the same notes.' To have true collaboration, you need different perspectives, experiences and ideas."
Companies are only as good as the people who work for them, says Bellingar, MSP program manager at Aerotek, a provider of technical, professional and industrial recruiting and staffing services.
"As a recruiting and staffing company, we have to be great in this space, not just from a diversity perspective but from a talent perspective," she said. "It is our job to identify the best of the best in every field and industry that we serve. Weaving diversity and inclusion into every aspect of Aerotek — our people, our culture and our business — is critical to our success in this ever-changing multicultural world."
Diversity is a catalyst for personal, professional and organizational growth, she said. "To achieve our organizational goals, we have to build high-performing teams that are reflective of the communities we serve, create an inclusive environment where everyone has the opportunity to realize their full potential and leverage diverse strategic partnerships," she said. "In Metro Detroit specifically, we have a great and unique opportunity to embrace, learn from and partner with all walks of life and cultures."
Bellingar said that Areotek's Office of Diversity & Inclusion has changed the company's organizational perspective by allowing it to define success in more than one way. "The search for the best and brightest talent didn't change, it expanded," she said. "Our Office of Diversity & Inclusion has given our workforce a platform for open discussions that were long desired. I have been with Aerotek for over 13 years, and to witness the momentum and paradigm shift in our organization is phenomenal."
Nancy Brownrigg
CEO, Brownrigg Companies Ltd.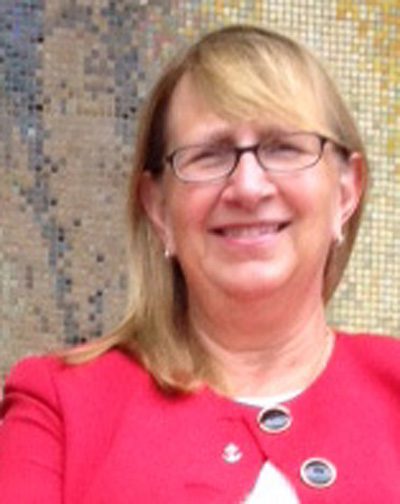 "Diversity encourages creativity," said Nancy Brownrigg, CEO of Brownrigg Companies LTD, an independent commercial insurance agency that provides domestic and international insurance to businesses and nonprofit organizations. "A diverse environment promotes a mingling of ideas, images and communication that can enlighten every step of daily life."
As a certified woman-owned business, Brownrigg Companies also assists companies in meeting their supplier diversity purchasing requirements.
"Brownrigg Companies LTD has been able to meet the business insurance needs of domestic companies who are requiring insurance policies abroad," Brownrigg said. "As a direct result of embracing diversity at a personal level, we have gained appreciation of all people's individual needs and challenges. These interactions are enriching our careers and are generating business opportunities that directly attribute to our growth and evolution in providing global insurance programs."
By reaching out to the larger community, business managers will learn the enriching qualities of all people, Brownrigg said. "A diverse workplace also helps to expand and create a diverse customer base," she said.
Donald Coleman
CEO, GlobalHue
As CEO of a full-service marketing communications firm, former NFL linebacker Donald Coleman is an advocate of multicultural marketing. With offices in Southfield and New York, GlobalHue is one of the largest minority-owned, full-service marketing communications agencies in the country. GlobalHue was recognized as Multicultural Advertising Agency of the Decade by Adweek in 2009. "GlobalHue leverages its multicultural legacy, diverse talent and deep expertise in activating influence to deliver ideas that move," the company's website states.
John James
Chairman and CEO, James Group International
Prior to devoting all his time in 1978 to operating James Group International, a group of companies that offer international supply chain services, John A. James worked in personnel and labor relations at Chrysler Corp. He was the first African-American whose company was issued broad operating authority to transport automotive parts and other commodities in Michigan. He also was the first African-American to be granted similar authority by the Interstate Commerce Commission to operate in interstate and foreign commerce since the ICC began regulating trucking in 1935, according to the James Group website.
Dr. Sridhar Kota
Founder, FlexSys Inc.
Dr. Sridhar Kota, a professor of mechanical engineering at the University of Michigan since 1987, founded FlexSys Inc. in 2000 to develop and commercialize his patented design of a shape-morphing adaptive control surface of an airfoil. From September 2009-April 2012, Kota served as assistant director for Advanced Manufacturing at the White House Office of Science and Technology Policy. In his role, he developed policy recommendations and implementation strategies to enhance U.S. manufacturing competitiveness.
Maureen Kraemer
Principal, Intramode LLC
After a six-year career in residential furniture sales, Maureen Kraemer went back to graduate school for architecture and completed the goal she had as an undergrad — getting an architecture degree from the University of Michigan. Today, along with husband Robert Kraemer, she is a principal in Intramode, which has provided nationwide hospitality and contract procurement services for more than a decade. Maureen Kraemer handles the administrative, business development and marketing duties of Intramode, according to the company's website. She and her husband are also owners of Kraemer Design Group, an architecture and interior design firm in Detroit.
Anil Kumar, M.D.
Doctor, Anil Kumar, M.D.
Born in Jaipur, India, but raised in Mumbai, urologist Anil Kumar graduated from the University of Mumbai with his medical degree before moving to England, and then to the United States. He completed his residency at Wayne State University. His LinkedIn profile describes him as a surgeon, small-business owner, husband and father of two who has lived and practiced medicine in the Detroit area for the past 30 years, including service as vice chief of surgery at Crittenden Hospital.
Perry Mehta
President & CEO, FutureNet Group Inc.
Perry Mehta, president and CEO of FutureNet, credits his success to these principles: People are the greatest assets of a company, and teamwork is the bloodline of the business. FutureNetGroup (FNG) is an energy and environmental, construction, technology and security company that provides infrastructure improvement and protection. Born in India, Mehta has lived in the United States since 1988, according to his biography on the FutureNet website. He is serving his second term as National President, American Society of Professional Engineers.
Rico Razo
Manager, Detroit/Department of Neighborhoods
Rico Razo was appointed by Mayor Mike Duggan to serve as district manager of the city of Detroit Department of Neighborhoods. According to the department's Web page, its staff members are charged with the task of eliminating blight in the city. They work closely with neighborhood and other community organizations, community development corporations, faith-based organizations and local businesses to identify and prioritize concerns and then coordinate with the appropriate city department to deliver results. They help residents address all blight-related issues, including dangerous building demolition, repurposing vacant lots and structurally sound vacant buildings, as well as nonstructural blight.
Pradip Sengupta
President & CEO, IPS Technology Services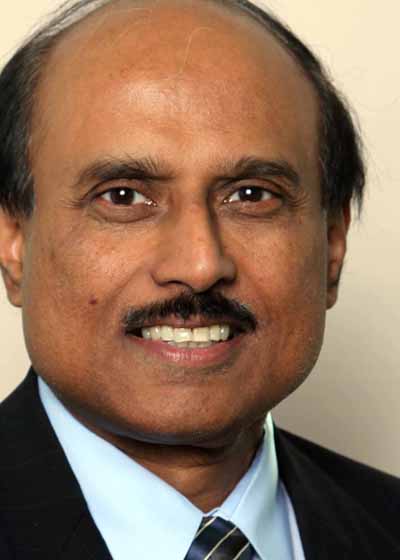 Diversity is a "double whammy" in a positive way for IPS Technology Services, said President and CEO Pradip Sengupta.
"It creates opportunities for people, making us feel good," he said. "While it is nontangible short term, it has huge long-term benefits. At the same time, it is tangible because it makes us more enriched as it creates a positive environment, contributing to productivity, synergy, and margin."
IPS Technology Services is an IT consulting and staffing company that offers enterprise cloud and mobile applications and staff augmentation services for clients in the automotive, insurance, manufacturing, education and finance industries. It also provides SharePoint consulting and a comprehensive set of digital marketing solutions, including website development, SEO, SEM and social media services.
The diversity of its workforce is close to 50 percent, Sengupta said.
"We not only focus on diversity in terms of workforce, but we also strive to extend our diversity makeup in terms of client and supplier acquisitions," he said. "Diversity is one of our major strategic advantages and we have incorporated it within all our business policies. Diversity is critically important for our community and hence the business because we feel it is our obligation to create opportunities across all societal boundaries. We think if we create opportunities it has a compounded effect on our colleagues, companies and communities because it creates role models in society and competitive pressure among businesses."
The company uses a matrix in terms of performance and training.
"The bottom line is that the employee has to perform at a certain level to get a promotion," Sengupta said. "We believe that it is our job to create opportunities for employees and provide adequate training as required. However, we also believe that the employee has to seize the opportunity to get the promotion at the end of the day. We don't understand what a barrier is because we don't have one."
Yvette Moreno-Serrato
CEO, Moreno Services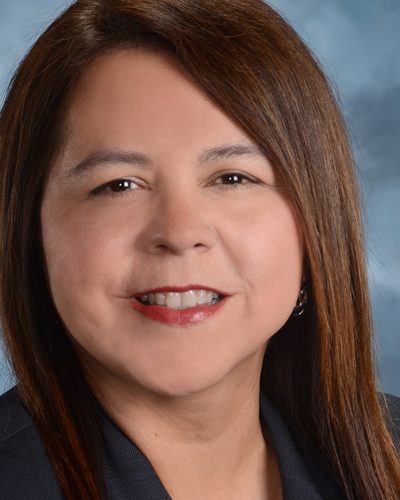 Yvette Moreno-Serrato's mother was born in Zacatecas, Mexico, and came to the United States when she was 15 years old.
"She accomplished raising three children on her own and became an INS agent without any degrees," said Moreno-Serrato, CEO of Moreno Services, a regional staffing augmentation firm. "Coming from a divorced family, you tend to rely on others to help. I wanted to help those who wanted to advance their careers, and as a result, I chose to work in the staffing Industry. Over the years I have worked with small minority organizations as well as big Fortune 100 companies. If I can mentor or help someone achieve their goals, at the end of the day I feel I have been blessed."
Moreno-Serrato said her staff members respect one another's background and nationality. "As manager and CEO, I wouldn't ask any employee to do something that I am not willing to do," she added.
Moreno-Serrato said business owners would be wise to draw from the melting pot that is the United States when creating its workforce.
"If a business is willing to take risks and give those around them a fair opportunity, I feel you would be amazed at the talent that is out there," she said. "To grow your business it is helpful to have an open mind in looking at the skill set of the more diverse group than you are accustomed to working with. I believe if you commit to making this effort, you would gain the rewards that a more diverse group has to offer."
Rupesh Srivastava
President & CEO, Youngsoft
Rupesh Srivastava is the founder, president and CEO of Youngsoft Inc., a full-service technology and consulting firm established in 1996 specializing in IT staffing, application development, niche software practices and mobile application development. He has more than 24 years of experience in technology-related fields and serves on the board of TIE Detroit, a mentoring network that promotes entrepreneurship. Srivastava was recognized in the Asian Pacific American Chamber of Commerce Salute to Excellence in 2007.
Ara Topouzian
President and  CEO, Troy Chamber of Commerce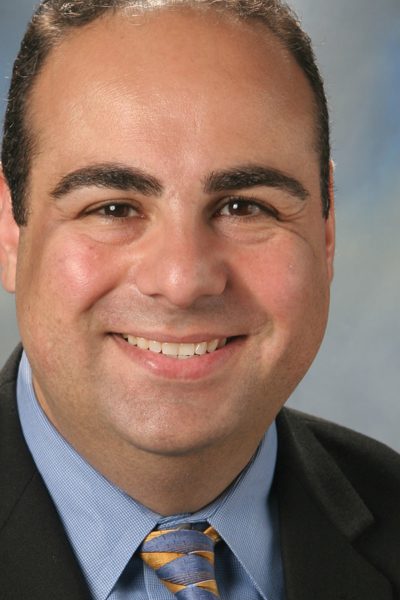 As president and CEO of the Troy Chamber of Commerce, Ara Topouzian oversees one of Oakland County's largest business-to-business organizations focused on bringing value to the business community by providing networking functions, educational programming and marketing opportunities.
"I find that the city of Troy is a unique community, and as such diversity plays a vital role in our organization," Topouzian said. "The variety of businesses we serve within our membership aligns us to think creatively with laser-like focus on different industry sectors and size of business. In a short span of two years, I am most proud of the fact that we listen and learn from our members. One size doesn't fit all as we create opportunities for our members. Our culture is to think and lead with diversity — it's not what we think will work for the member, but what they tell us they need to grow their business."
In a world of constant competition, the chamber must always be thinking of new ways to engage members, Topouzian said.
"I feel that diversity is the key to that engagement," Topouzian said. "Sensitivity and listening are key components that have proven to be successful tools in our growth. No longer is the day of a chamber creating an offering that fits all business cultures."
An inclusive work environment is key to managing the chamber's daily operations, Topouzian said.
"When you have a small office, like ours (five employees total), there is no room for silos," Topouzian said. "Open communication and a conducive working environment are keys for staying on top of creating an inclusive work environment. Our team is treated with respect and I value each of my staff's skills."
DIVERSITY CHAMPIONS
All the World's a Stage
Clinton and Washington townships
www.atwas.org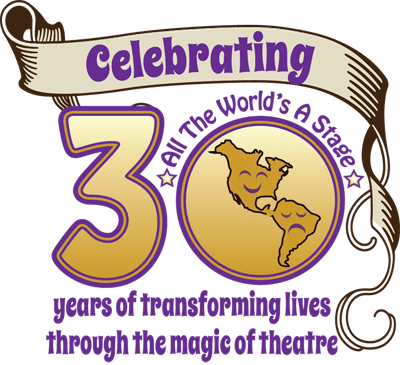 All The World's A Stage, a nonprofit theater arts education organization with a mission to "teach life skills through theatre arts education," has devoted a significant amount of its programming to addressing the needs of at-risk and undeserved populations.
Its drama therapy and arts education partnerships have resulted in theater arts programming dedicated to serving incarcerated, severely emotionally impaired youth, economically disadvantaged youth, youth with autism, deaf and hard of hearing youth, and most recently programming with developmentally disabled adults.
"Through diversity we have substantially increased our community outreach to populations that do not typically have the opportunity to participate in the theatre arts education process," said Lou Fazzini, founder and executive director. "For many of our at-risk and underserved constituents, participation in our programs represents their first experience with theater and the performing arts."
The organization's programmatic diversity is the primary reason it is celebrating its 30th year this season, Fazzini said, citing the various forms of recognition All the World's a Stage has received, including an Educational Excellence Award from the Michigan Association of School Boards and legislative recognition for its work with severely emotionally impaired youth."Throughout our history, All The World's A Stage has never had or utilized 'cookie cutter' programming approach," Fazzini said. "Through strong arts education partnerships with social, educational and arts organizations, we continually break barriers through cutting-edge programs that are all inclusive, not only teaching theater as a specific art discipline, but utilizing theater as a means for social change."
Detroit Area Agency on Aging
Detroit
www.detroitseniorsolution.com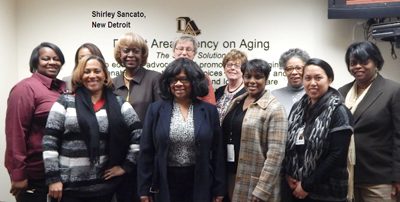 Detroit Area Agency on Aging is a nonprofit organization advocating and promoting healthy aging to enable people to make choices about home- and community-based services and long-term care that will improve their quality of life.
"DAAA has increased its diversity in the workplace, which has impacted our business by helping us to bring in diverse talent," said CEO Paul Bridgewater. "With so many different diverse minds, creativity has increased, and each individual has a way of bringing in their way of thinking and operating to solve problems and make decisions."
Specifically, DAAA has reached a milestone in hiring a variety of employees who come from different backgrounds, including Hispanic, Arab, Bosnian and African-American. It has also received grants from the LGBT (Lesbian, Gay, Bisexual, Transgender) Hope project, which helped build awareness about the availability of LGBT-friendly referrals and services.
"DAAA's cultural diversity training program provides our employees with an opportunity to understand and be sensitive to other cultures' outside of their own," Bridgewater said. "It also has impacted our hiring process by helping our hiring managers to be open-minded and know that hiring the best and the brightest means being able to truly assess a person's skill sets and experience rather than prejudging someone based on their race, culture, background, sex, gender, religious beliefs or sexual orientation etc.
"Job seekers are drawn to companies with diverse workforces because it is evident that the companies do not practice employment discrimination," he added. "Potential employees want to know that employers treat their staff fairly regardless of race, age, ethnicity or gender. Not only are such firms able to attract new talent, but they can also retain existing talent because of high employee morale resulting from workforce diversity."
Detroit Regional LGBT Chamber of Commerce
Detroit
www.detroitlgbtchamber.com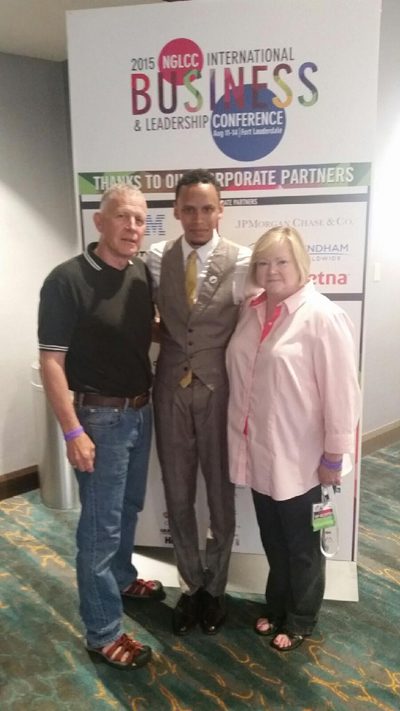 The Detroit Regional LGBT Chamber of Commerce believes that by connecting lesbian, gay bisexual and transgender members to a strong base of ally partners and corporate support it provides growth opportunities for all businesses in the region. "We are subject matter experts for organizational diversity and partner with large, small, nonprofit and governmental organizations to grow the region," the chamber's website states.
Disability Advocates of Kent County
Grand Rapids
www.dakc.us

Disability Advocates of Kent County was founded in 1981 by people with disabilities who sought to help themselves and others with disabilities gain control over their own lives. It supports individuals with disabilities in achieving their independent living goals by providing resources and guidance on a variety of issues, including transportation, housing, employment and veterans assistance.
"As an organization founded by people with disabilities who have historically and currently been marginalized and excluded, we are sensitive to and proactively work to create inclusive, accessible and safe environments for all people," said CEO Dave Bulkowksi. "Our organization is comprised of over 60 percent people with disabilities. Essentially, we are who we serve."
Disability Advocates of Kent County provides training to other organizations on the value of diversity and inclusiveness and extends the range of diversity training to go beyond race to the inclusion of all abilities. The organization aims to educate employers, human resources staff, supervisors and diversity team members that hiring a person with a disability is not a deficit but a benefit.
"We share information to allay concerns that accommodations are costly, as some reasonable accommodations may be simply moving a computer mouse from the right side to the left side of a keyboard, or providing a high-contrast keyboard," Bulkowksi said. "We educate people that diversity in ability allows us to approach and solve problems in a manner that benefits a broader range of people."
Focus: HOPE
Detroit
www.focushope.edu
Focus: HOPE's mission was adopted on March 8, 1968, and has remained consistent ever since. The organization says that it recognizes the dignity of every person and pledges intelligent and practical action to overcome racism, poverty and injustice. While the mission has remained consistent, Focus: HOPE has grown to become a nationally renowned civil and human rights organization working to bridge the racial divide in Southeast Michigan.
Michigan Tech Center for Diversity & Inclusion
Houghton
www.mtu.edu/diversity-center
The Center for Diversity and Inclusion at Michigan Tech University is a resource for preparing and empowering socially conscious leaders who will create the future, the center's website states. The staff encourages the intellectual, social and professional growth of gay, lesbian, bisexual, transgender, queer, questioning, asexual and ally (GLBTQA) students; students of color; and women. Its programs focus on cultural awareness, community building and student retention.
New Detroit Inc.
Detroit
www.newdetroit.org
At New Detroit, the central goal is achieving a time when race is no longer an issue in the region and doesn't present an obstacle to progress for the city, metro area and state.
"The Regional Race Equity Report," published by New Detroit in 2014, shows in vivid detail that the goal is far from being achieved, said CEO Shirley R. Stancato. The report included demographic data from Wayne, Oakland and Macomb counties that documented a definite and substantial divide among the races in the Detroit region. The report shows significant gaps between racial and ethnic groups throughout the tri-county area in basic categories such as educational achievement, income, home ownership and business ownership.
"At the same time, it offers examples of hope in the form of local initiatives that are in fact, achieving real success in closing the gap that exists," Stancato said. "Clearly, race remains a critical issue affecting this city, region and state. As uncomfortable as it makes some to address this issue head-on, we must do that if we are to make progress in overcoming the barriers and eliminating the discrepancies that can be measured along racial lines. The late Mayor Coleman A. Young, known for speaking candidly about issues of race, once said, 'When I see racism, I talk about it. I've been doing that all my life and I hope I can stop talking about it. You know when that will happen? When I don't see any more racism.'"
New Detroit, formed in response to the 1967 Detroit rebellion, works to improve educational opportunities for Detroit youth, enhance access to economic opportunity for small, minority-owned businesses, and build public will and civic engagement around public policy issues that impact racial disparities in the region.
The foundation of New Detroit's work focuses on engaging the community through collaborations with many different types of local organizations to promote racial equity. New Detroit is sought out by individual organizations and multipartner initiatives to bring a racial equity lens to the work. Thus, the resulting impact is an increased focus on racial equity and a greater collective understanding of how to examine racial issues and reduce racial disparities.
Oakland University Center for Multicultural Initiatives
Rochester
www.oakland.edu/cmi
The Center for Multicultural Initiatives was established in 1993 to advance Oakland University's commitment to diversity in increasing the retention and graduation of a culturally diverse student body. The center develops strategies that engage all students in attaining academic excellence and social success, according its page on the Oakland University website.
Sisu Global Health
Baltimore
www.sisuglobalhealth.com
Sisu Global Health is a medical device company for emerging markets, with the initial focus on Africa, a $4 billion medical device market that is growing at up to five times the rate of American and European markets. Its first product is Hemafuse, a surgical device that salvages, filters and recycles blood from an internal hemorrhage back to the same patient.
"Sisu Global Health wouldn't exist without diversity in culture, background and perception," said CEO Carolyn Yarina. "Our business model is built on our ability to garner these from our network of doctors, administrators, patients and other stakeholders in health systems around the world. We use this information to inform both the design of our medical devices and validate device on the market. Internally, we also have been working with individuals who have a personal connection to the health care impacts that these devices can make — both internationally and domestically. Additionally, the team has been active with leadership and STEM education initiatives for girls and young women to see greater diversity in tech."
Although it's easier to promote an inclusive workplace at small startup such as Sisu, it can still prove difficult to create cohesiveness at first — but it can be incredibly conducive for innovation and iteration if done well, Yarina said.
"Evaluating solely who is 'best' and 'brightest' is often fraught with bias," she said. "People rarely work in silos and are under a single organization — therefore they need to be prepared to work with other individuals outside their skill set/background. Open-mindedness is one of Sisu's core values and is required of anyone who joins our team."
Sphinx Organization
Detroit
www.sphinxmusic.org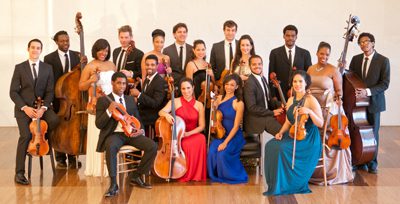 The Sphinx Organization's mission is to transform lives through the power of diversity in the arts. Founded by Aaron P. Dworkin, dean of University of Michigan's School of Music, Theatre & Dance, Sphinx works to create positive change in the arts field and in communities across the country through a variety of programs organized into four main principles: Education & Access, Artist Development, Performing Artists and Arts Leadership.
"Diversity is central to the mission and vision of Sphinx and essential to its impact," said Afa Dworkin, president and artistic director. "We believe that the arts enrich lives. In order to serve the community, which is essential for the art form to thrive, it must be enriched and informed by the voices from that community. Hence, our programming, spanning elementary school-aged children to professional musicians and audience members, is focused on the notion of intentional inclusion and mindful engagement."
Sphinx Organization began with the inaugural Sphinx Competition in 1998. The Sphinx Competition for black and Latino strings players provides an opportunity for young musicians of color to compete under the guidance and mentorship of internationally renowned musicians. Today, in addition to the Sphinx Competition, Sphinx operates a variety of programs including Sphinx Overture, which offers free violins and lessons to elementary school students in underserved communities, and Sphinx Performance Academy, a full-scholarship intensive summer chamber music program for aspiring black and Latino musicians ages 12-17. Through these and numerous other endeavors, Sphinx is constantly working toward fulfilling its mission of transforming lives through the power of diversity in the arts.
Blacks and Latinos are starkly underrepresented in classical music, with only about 4 percent combined in American orchestras and in academia, Dworkin said.
"Historically, while important efforts to address this reality have been made, the work of the Sphinx Organization remains necessary," Dworkin said. "Without our efforts, generations of young artists would not have the opportunity to gain access to resources and mentorship, which would further stagnate our progress on the front of diversity and inclusion."
Starfish Family Services
Inkster
www.starfishonline.org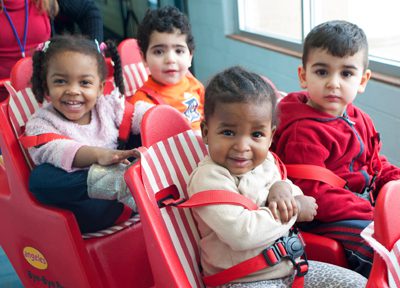 As a nonprofit organization assisting vulnerable children and families in metro Detroit, Starfish Family services serves a diverse clientele.
"One way we demonstrate our appreciation for the rich diversity of cultures in our community is by recruiting employees who share a common cultural heritage with the families we serve," said CEO Ann Kalass.
One particular effort that has yielded benefit is its intentional recruitment of employees who are fluent in the various languages spoken in the homes of the families Starfish serves.
"Committing to diversity is, in fact, the only way that our organization can ensure we're seeking the best and brightest individuals," Kalass said. "'Best and brightest,' in our work, includes being able to relate to the families we serve and demonstrate appreciation for the rich diversity of cultures in our community."
Daily, Starfish provides more than 2,000 children and their families an array of services including prenatal support, preschool education, parenting education, after-school programs, mental health services for infants, children and teens, and other youth services including an emergency shelter for teens and youth in crisis.
"The families we serve entrust to us the care and development of their children, so the ability to establish rapport is essential," Kalass said. "When we recruit employees who share a common cultural heritage with the families we serve, we honor the trust those families place in Starfish. Additionally, orientation and retention efforts build on that trust by helping all staff members feel connected to their colleagues and committed to the families we serve."
UAW-GM Center for Human Resources
Detroit
www.uawgmjas.org
"The UAW and GM have worked together for many years to understand and promote diversity in the workplace, a goal we absolutely agree on and are fully committed to," the UAW-GM Center for Human Resources' website states. The UAW membership and GM workforce are diverse groups, which the center says is beneficial to both organizations. "We all have something to contribute, and equally important, we all have something to gain when everyone is allowed to contribute," the website states.