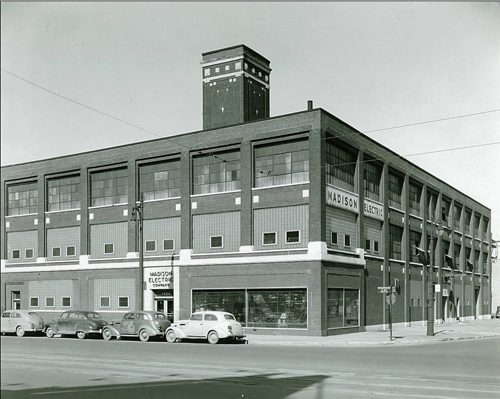 Madison Electric Company started with two men, working their business out of a small industrial building in Detroit. Brothers Max and Morris Blumberg could hardly imagine that the wholesale distribution company they founded would grow over the next century.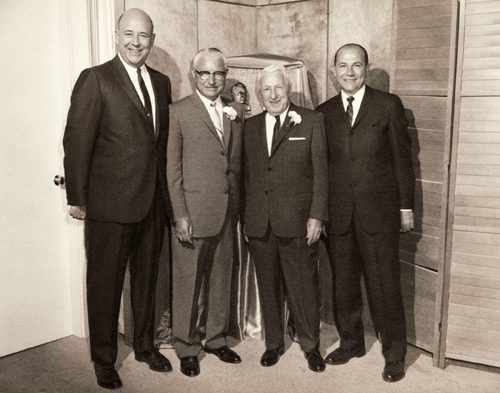 Today, the company is still under the management of the same family and the fourth generation is celebrating its 100th anniversary in a big way, said Brett Schneider, great grandson of Morris Blumberg and President of Madison Electric Company.
The Warren-based business is one of Michigan's largest wholesale distributors of electrical, automation, HVAC, PVF, plumbing, water management and network communication systems and components. It is now a a multi-faceted corporation comprised of eight locations, 150 employees and $80 million in annual sales.
To celebrate its centennial, Schneider said Madison Electric Company is committed to raising $100,000 for local charities to show its appreciation for the community that has supported Madison in a century of success. The charitable organizations include: Karmanos Cancer Institute, Gleaners Food Bank, Detroit Institute for Children and Michigan Freedom Center.
In addition to the fundraising efforts spearheaded by family executive leadership, Madison associates will also participate in planned fundraising events and volunteer activities at the four selected charities throughout the year.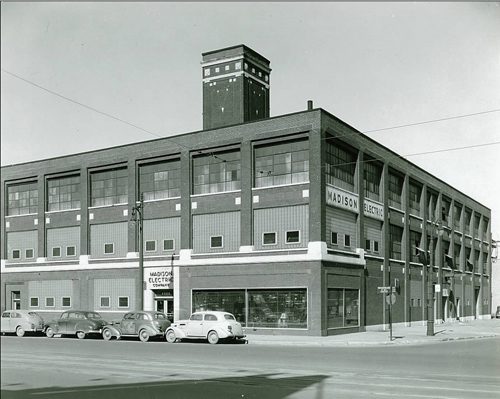 "As we celebrate the 100th anniversary of Madison Electric Company, we'd like to thank those who came before us and laid the strong foundation where we stand today," Schneider said. "It remains our duty to fix our eyes to the future to ensure just as strong a foundation for the next generation."
Representing the fourth generation of leadership of Madison Electric Company, are: Brett Schneider, president; Brad Schneider, vice president of operations; and Jordan Glass, secretary/treasurer. The company's third generation of family leaders, include: Benjamin Rosenthal, chief financial officer; Richard Sonenklar, vice president and chief information officer; Scott Leemaster, vice president and general manager; and Jon Waitz, vice president.
A little more history: After its formation in 1914, the Morris Blumberg Company was located in a rented room only 30 by 60 feet on the corner of Woodward and Atwater in Detroit. Light bulbs, fuses, wire, and conduit were the product mainstays.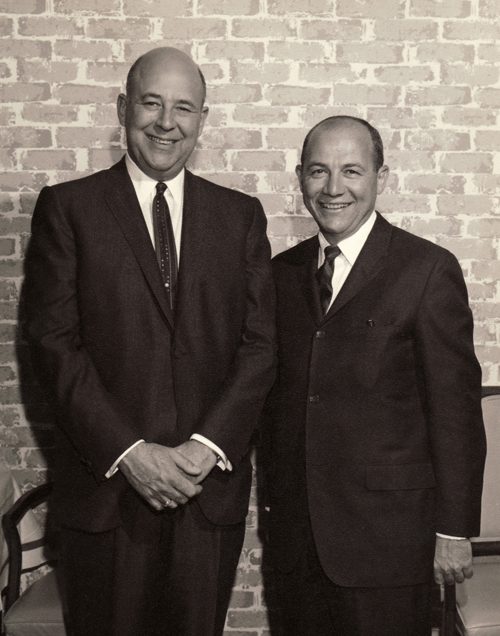 In 1916, Morris' younger brother Max joined him, establishing a brotherly partnership that would carry the firm over 40 years until a second generation of family business leaders would take the helm. In 1918 Morris and Max changed the company's name to the Morris H. Blumberg Electric Company.
The business remained in the original building until later that year when it was moved to a three story building on E. Jefferson Avenue. In those days, deliveries of electrical products were made to contractors and industrial businesses via horse and buggy or streetcar. Paralleling the growth of Morris and Max's business was the growth of Detroit's automobile industry, an industry whose development would have a profound impact on the future of the company.
The company remained in the East Jefferson building until 1922 when the Blumbergs incorporated and moved to a larger building across the street. In 1929, along with their most successful salesman, they founded what is now our outstate affiliate, Standard Electric Company.
Two years later, the company moved to even larger quarters on East Milwaukee Ave; and the company name went through another "adjustment." The Blumbergs felt that their business would be better served if the company took on a more easily recognized name. Of the many considered, Madison was preferred. This also happened to be their telephone exchange.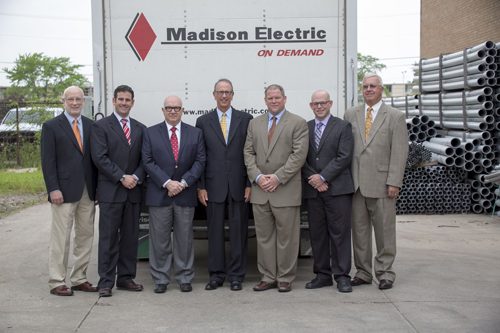 At the end of World War II, the 2nd generation was focused on enlarging their capabilities for what they felt would be a boom in construction and industrial electrical requirements. A new corporate home was acquired at 6000 Woodward that would remain Madison Electric Company headquarters
until 1992.
That is when Madison Electric moved its headquarters to its current location at 31855 Van Dyke Avenue in Warren. That same year, Madison began its quality (CPI) program and has since earned the Ford Q1 rating and maintains an ISO standard with the most recent being ISO 9001:2008.
Madison Electric Company's greatest milestones have been marked by the leadership's future-focused approach to business. Examples of this include opening branch locations to bring products closer to contractors during the post-World War II urban sprawl; forming the industrial electronics division to provide interconnected products, cable assemblies and production computers during the turn of the century; and investing early into automation, twenty years before it reached the popularity it's gained today.
"Every generation of leadership has made it their goal to leave the company even better than they found it," said Benjamin Rosenthal, Chief Financial Officer of Madison Electric Company. "It's this mentality that drives us to try new things, invest in new technology and expand our offerings."