You think moving is hard? Trying being a moving company during a move.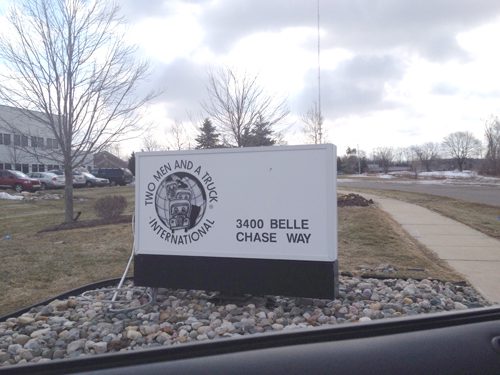 That is pretty much what was happening when Corp! and its staff arrived at Two Men and a Truck headquarters in Lansing. The company is adding thousands of square feet to its main building, and there was as much construction noise, dust and inconvenience as you can imagine such an addition would make.
Plus, they had to relocate departments multiple times to accommodate for the new space. So that meant picking up and moving people – a lot. But, as you can image, the folks at Two Men and a Truck are pretty good at figuring out how to make a move less painful.
In fact, there is an entire training area within the company headquarters that teaches employees and franchise owners how to do exactly that. Within this space, there is a glass-paneled truck replica that allows trainers to demonstrate how to put items inside a moving truck properly. The glass side helps newbies learn the basics, showing them how the puzzle pieces come together expertly.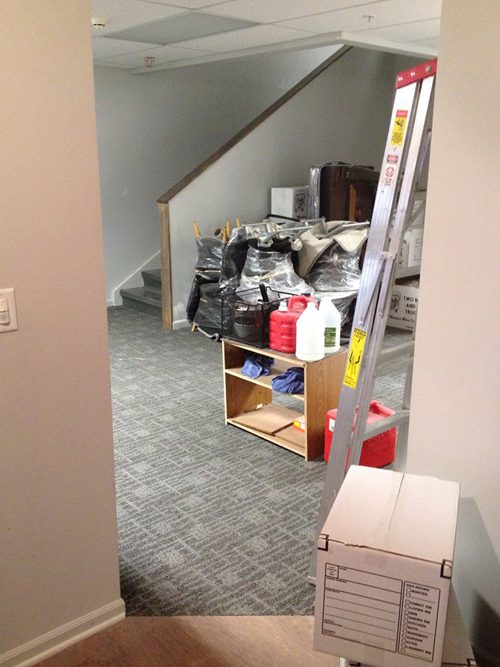 Then, there is a mock house next door that is full of furniture. There, movers-to-be learn how to prepare items for moving, how to get them past difficult stairways and how to work with customers. There even are a few items placed within the room that are challenging, such as prescription medicine and the like. Movers are supposed to understand how to handle these sensitive materials, and the training walks them through these discussions.
Seeing these training areas during the tour that day was fun enough. But even more fun was finding out how Mary Ellen Sheets met the guys from Biggby Coffee when they were on the brink of expanding their business. Bob Fish and Sheets met when Biggby was just a small enterprise, and she talked to them about their franchise plans, having done the same with Two Men and a Truck.
As an aside, Sheets is friends with JoAnn Shaw from The Coffee Beanery, and she discussed with her friend whether she should "help the competition." Shaw, as we know from experience, was gracious and welcomed Sheets to share her experience with Fish and his partners. (Biggby and The Coffee Beanery both have been "Cover Story" subjectsfor Corp! magazine. They're all great people and very fun to interview!)
At the end of the interview, we'd have to say the best thing about going "Behind the Scenes" at Two Men and a Truck was finding out how the logo was created. We set up our camera right in front of the large drawing of two men inside a moving van, created by Sheets for her sons when they founded the company.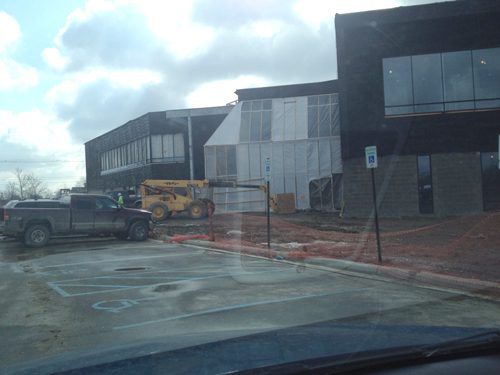 Sheets pointed out something we had never noticed – the truck doesn't have a steering wheel! Look closely next time you see the company's iconic white trucks with the black logo on them. It's as clear as day when you know about the missing steering wheel. For some reason, Sheets didn't include it when she made the drawing, which her boys used in their advertising. Even when the missing steering wheel was noticed, they kept the logo.
Meeting with Randy Shacka and Sheets was a pleasure because they are friendly, humble and full of good humor. Learning stories such as these about the company and its origins makes doing our jobs that much easier. Make sure to check out their cover story in the magazine this month and find out how Two Men and a Truck has grown over the years and how much further Shacka wants to take it.