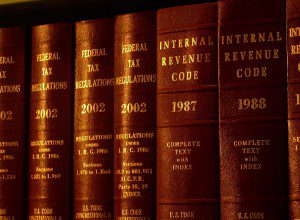 Changing careers may seem romantic to an outside observer. In reality, finding a new job in a new field can be stressful and decidedly unromantic. But for people such as Venar Ayar, having that experience also can be dramatically helpful.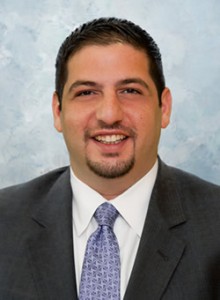 Ayar is the president and founder of The Ayar Law Group in Southfield, which specializes in helping individuals and businesses solve their tax problems. The firm's Michigan tax attorneys serve all of metro Detroit and the greater Southeastern Michigan area.
But in his past life, Ayar wore a variety of hats. He earned his Bachelor of Arts with a dual emphasis in Marketing and Management from the University of Michigan. At one point or another, Ayar owned or operated several small businesses, including: an accounting and tax-preparation business; three full-service supermarkets; and a 92-room hotel.
He also was a computer salesman, one of the reasons Ayar believes his law practice is successful today. He says he's "always been a huge techy and real good with computers."
"Understanding technology is what has enabled me to get my website ranked so high on Google, allowing people to find me easily," Ayar said. "Also, by keeping my office cutting-edge technology wise has allowed me to implement systems that really give me a high-level of control over my cases, and enables me and everyone in my office to work much more efficiently and effectively than most others in my line of business."
Ayar earned his Juris Doctor at the University of San Diego School of Law. He attended on an academic merit scholarship. Ayar graduated Cum Laude, in the top 11 percent of his class. He received the prestigious CALI Excellence for the Future Award four times, given to the highest scoring student in a law school class. He was a member of the legal fraternity and honors society Phi Delta Phi, reserved for students that demonstrate consummate academic achievement.
Upon graduating law school, Ayar continued his legal education, receiving a Master of Laws in Taxation – the highest degree available in tax, also from the University of San Diego School of Law. USD consistently ranks among the top ten tax law educations in the country and is widely recognized for the high caliber IRS lawyers that are a members of its faculty and alumni.
Ayar said he chose to narrowly focus the tax-resolution practice to give it the specialized knowledge and experience needed to fully understand the nature of, and best possible solutions to, each and every individual and business tax problem.
"It is very important for people to know what they must do in order for them to be in compliance with the IRS whether it be with their personal taxes or for a business they may own," says Ayar.  "The smallest mistakes can be detrimental for someone.   We often see celebrities on the news in tax trouble and most of the time these are things that could have been done properly in the first place, along with fixing mistakes correctly and efficiently with the IRS."
Ayar was awarded the prestigious Super Lawyers Rising Stars Award in 2014. Super Lawyers is a rating service of lawyers from more than 70 practice areas that have attained a high-degree of peer recognition and professional achievement. One must be under the age of 40 and the selection process for this award includes independent research, peer nominations and evaluations. No more than 2.5 percent of the attorneys in a given market qualify for this award.
When he is not working, his favorite thing to do is spend time with family, "especially my two nieces: 6 and 4 years old." He also loves to travel (he's planning a trip to Costa Rica at the end of January) and do outdoorsy stuff: fishing and snowmobiling.