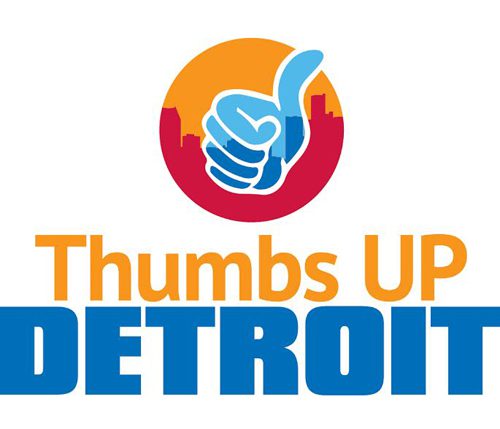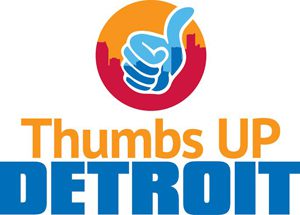 What if there was an event that pretty much focused on raising Detroit's collective self-esteem? It would need an optimistic name, an enthusiastic group of organizers and a long-term commitment to the city's future.
That is the basic formula behind the new Thumbs Up Detroit Conference and Exposition, a three-day event scheduled for March 12 to 14 at Cobo Arena. The event has two parts: a one-day business conference followed by a two-day exposition that brings students, artists, creatives and others together to show off the best the city has to offer.
What better way, organizers say, to highlight where Detroit is going than an event like this? Although the idea first popped up during the city's darkest hours – think Kwame and municipal bankruptcy – it seems now to be prophetic.
"We want to change people's perceptions about Detroit – that's the basic idea. It's about more than any one kind of movement or any one kind of industry. It's really about the entire region's entire economic recovery and the way Detroit as a whole can really impact the community," said Jim Griffin, general partner of Thumbs Up Detroit Limited Partnership.
Griffin is a longtime event promoter who took a short detour to build things, like houses and the like. But now he's back to help host this inaugural event whose aim is to "showcase the extraordinary people, places and ideas that make up the city of Detroit."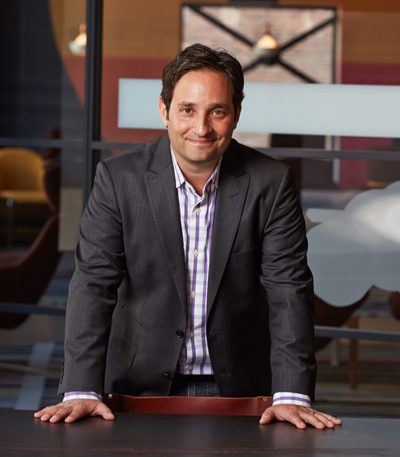 The two keynote speakers for the Thumbs Up Detroit Conference are New York Times bestselling author, entrepreneur, venture capitalist Josh Linkner, and John Barfield, founder of the workforce management, consulting and staffing corporation Bartech Group, Inc. The conference portion of this event is presented by the South East Michigan Entrepreneur Association (SEMEA).
Griffin said he believes these two individuals are well suited to this event and its potential audience.
"They are two very different people. Josh represents the importance of reinventing yourself, and he knows that in today's world if you're not constantly reinventing yourself as a business person and entrepreneur you're going to get left behind. Because the world is moving pretty fast night now. You need to make yourself better and not get caught in a rut.
"John Barfield started with nothing. He's the story of the American dream. And he's what someone might describe as 'old school.' There's still a lot of old school in Detroit as well as the new," Griffin added."
Additional conference speakers include Detroit-area entrepreneurs and thought leaders Jay Wilber of Goodwill's Green Works, Inc., Pashon Murray of Detroit Dirt, Ryan Landau of Chalkfly, Tifani Sadek of Sadek Bonahoom, PLC, Veronika Scott of The Empowerment plan, Brandon Marsh of Dale Carnegie Training, Rev. Faith Fowler of Cass Community Services and ZaLonya Allen, Ph.D., of SEMEA.
"We want to start with the smaller businesses that are just standing up. They can meet with one another, get ideas from other companies, learn, network, make friends, find mentors," Griffin said. "We all want Detroit to be a better place and everybody is on the same page at this point in time. We have momentum, and we capitalize on that.
"The truth of it is we all need each other, no matter how you look at it. If you go to the tailor to buy clothes, he has to buy materials from the farmer to make those clothes. It's a system of partnerships," Griffin said. "We need to get past all of the nonsense and bridge any gaps between us so we can start to work together. We need to bring the economy back faster here (in Detroit and in Michigan) than any other state."
The two-day expo will feature displays from area artists, businesses and retailers, a Chevrolet Detroit Belle Isle Grand Prix car, live cooking demonstrations and samples from local restaurants, along with special offers on tickets for sporting and cultural events and attractions. Dozens of Metro Detroit artists are also participating in the Door of Opportunity Exhibit; applications are available through today for those looking to join. Artists will create original designs on physical doors, which will be linked together on display at the expo.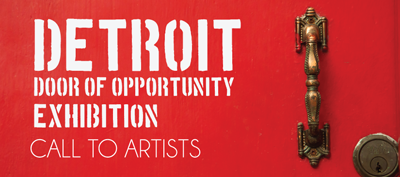 Griffin's Thumbs Up Detroit Limited Partnership has a larger goal: Rebuilding the tax base that provides funding for city services. His hope is to create bipartisan support and cooperation from the whole community. And he understands that most important aspect of rebuilding that tax base is to attract more new residents and new businesses.
"We need those potential new-comers to see how much we believe in Detroit in order to get them to believe in Detroit," Griffin said.
Griffin said he is already thinking about the next Thumbs Up Detroit event (which he wouldn't mind see spread to other cities).
"This is our time because everyone wants to find out about Detroit," Griffin said. "We need to let people know that we're back. That Detroit is open for business. … You see it when you walk down the street. There are smiles on people's faces. Everybody has a feeling that there's something big happening. We need to take that feeling and capitalize on it."
A complete list of speakers is available at thumbsupdetroit.com/conference. For more information about Thumbs Up Detroit tickets, exposition opportunities and sponsorships, please visit http://thumbsupdetroit.com.