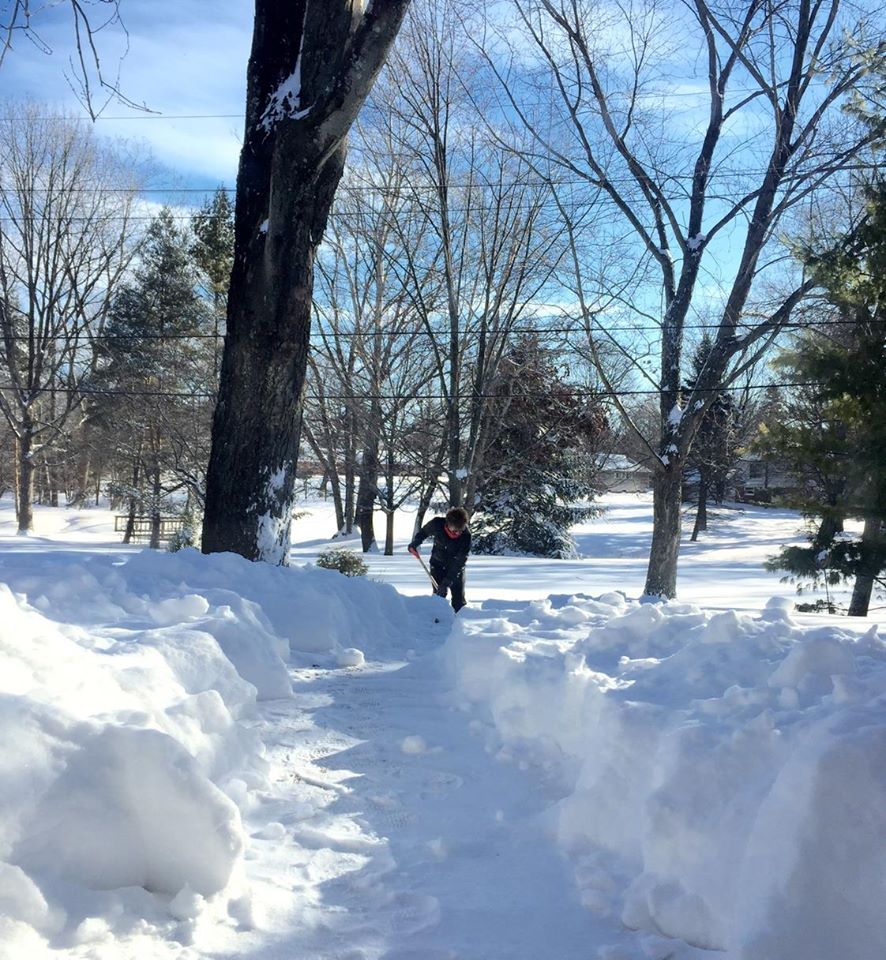 Snow days are fun when you're in elementary school. The joy kinda fades when you're an adult and you've got to find a way to get to work in a winter wonderland.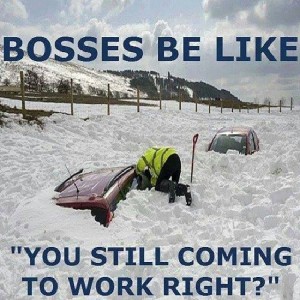 With more than 16 inches of the white stuff falling in Michigan from Sunday through Monday, the commute proved too much more many businesses, who chose to shut down rather than put their staff and customers at risk of using slippery roads.
A look at social media showed the various reactions to the Big Storm of 2015. The Detroit Symphony Orchestra promised a "delayed opening." Busted, a bra shop in the Penobscot and Park Shelton buildings, told its patrons, "I'll let you know when I get there" for her opening time. Many people decided to hit their laptop from their couch – the best line coming from a worker who quipped, "Woo-hoo! SNOW DAY TODAY! That means I get to look out my window at snow while I work today."
But there were a few innovative souls who offered something unique for the snow day. Here are some examples:
–Snow-related deals. Pure Detroit offered its shoppers free shipping online throughout the day. And Avalon International Breads in Detroit pulled out all the stops to get people in its storefront.  "We have just the treat to beat the Snowpocalypse!  In addition to our "Snow Day Special" of a free 8oz hot beverage, we're also offering a Buy 1 Get 1 on all baked goods." And Happy Pizza told its followers to "tag The Official Happy's Pizza with your snow day selfies and you could win a $10 gift card (which is dinner!)."
—Bluefin in Grosse Pointe reminded its patrons that they could use the "Wok to You" online ordering service to have sushi delivered to their homes. Now that would be an interesting working lunch option instead of Sunday's Super Bowl leftovers.
—United Shore in Troy said many of its employees were thrilled with the company's valet service Monday. A free service for United Shore team members and guests, individuals have the ability to park in front of the main entrance and head into work, avoiding the long, uncomfortable trudge across the slippery parking lot. When it's time to leave the office – whether it's the end of the day or lunchtime – one quick phone call will have a team member's car waiting at the main entrance, all warmed up and cleared of snow and ice.
"At United Shore, we place a lot of our focus on things that can make a difference to our team members and maximize their enjoyment of working here," said Mat Ishbia, president and CEO of United Shore. "We have a team dedicated to delivering outstanding team member services, and we're constantly looking for new ways to add to the great culture we have here."
But everyone truly kept their employees in their thoughts Monday. One of the most positive messages came from St. John Providence on Facebook. Its employees – who save lives every day – offered its support to workers who needed to come into work. "Snow days can be really fun….unless you're a nurse or other healthcare worker who doesn't have a choice about whether or not to brave the roads. Do you have any Facebook friends who provide bedside care to patients? Send them a quick post on their page to thank them for being so dedicated to the health of our community!"