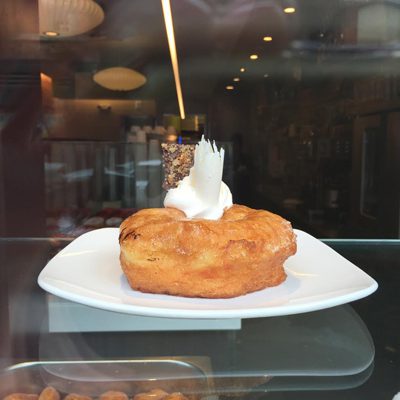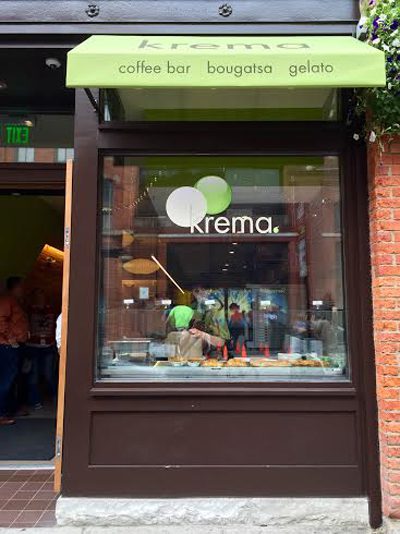 It's pretty much office law: If you show up with a box of donuts, you're pretty much the most popular person there that day.
So why not honor that law and what has to be one of the greatest days of the year in one swoop? Friday marks National Donut Day, and Krema wants to be your first stop.
Krema is the new European coffee bar and gelato shop located in the heart of Greektown. To find new friends and to honor National Donut Day, Krema will be celebrating with its namesake treat, the Kremnut.
In what might be one of the smartest and tastiest marketing moves in the city that day, Krema is offering guests a complimentary coffee beverage with the purchase a Kremnut. Win-win, don't you think, donut fans?
So what is a Kremnut, exactly? Way more than a donut, Kremnuts are made-from-scratch daily by the experienced team behind Detroit's historic Astoria Bakery. Layers (81, in fact) of airy croissant dough, formed into a round and lightly fried, are filled with house-made custards, fresh fruits or classics like Nutella.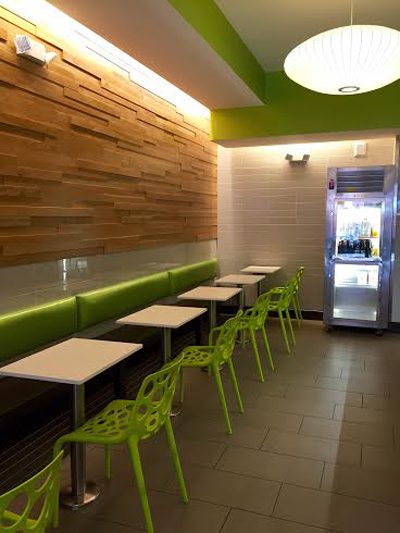 Several varieties are available daily, while others rotate with seasons and availability. Guest favorites include the Crème Brule Kremnut and Nutella Kremnut (mine is Apple Cinnamon).
Krema is located at 531 Monroe Street in Greektown, and open daily from 8 a.m. to 11 p.m. (midnight on weekends).
Want to make it a full day of donut fun? Here are a few other suggested stops for donut greatness around Metro Detroit:
• Donut Villa: Located at 5875 Vernor Highway in Detroit. "Home of the Original Nickelnut," or the best donut hole in this Mexican hotspot.
• Donut Cutter: Located at 28173 Woodward in Detroit. So fresh, yet so old school. The plain glazed is a piece of light, fluffy heaven.
• Dutch Girl: Located at 19000 Woodward in Detroit. The king of all Detroit-based donut shops. You aren't a Detroiter if you don't eat a Dutch Girl donut now and again.
• Donutville USA: Located at 14829 Ford Road in Dearborn. This place never changes – and that's a good thing. Buy at least a dozen here or you'll regret it.